4 minutes read
6 Of The Best Free Mobile Learning Apps Of 2012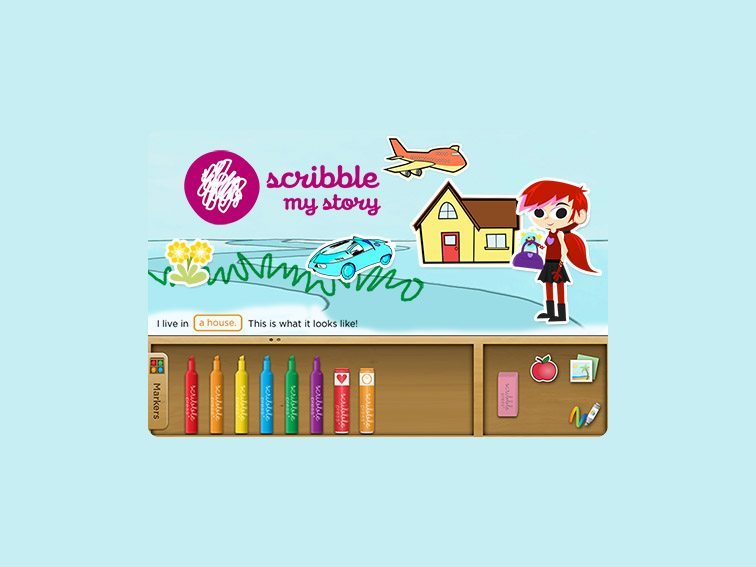 6 Of The Best Free Mobile Learning Apps Of 2012 by Teachers With Apps
The Best Free Educational Apps of 2012 might seem like an easy task to come by, but so many app developers are setting their apps free for short periods of time or have the in-app purchases immediately; making it hard to know which apps are Free and will stay Free. This list and its title of a half-dozen of the Best Free Apps goes with the territory.
All of these apps are geared more toward the elementary, primary  or toddler population, with the exception of Fry Words and Grammaropolis which can be great for older struggling readers and writers. Enjoy  the Free downloads and spend some quality time with your kids with these outstanding apps!
1. Scribble My Story – A Fingerprint Net App by Fingerprint is a junior version of the popular and award winning Scribble Press App, selected by Time Magazine as one of the 25 best apps of 2012 and widely used in classrooms. Targeted for kids 3 to 7, Scribble My Story is a design collaboration between Fingerprint's early learning experts alongside the Scribble Press team. This app delivers a wonderful, age appropriate experience fostering creativity and early literacy skills.
2. Bitsboard by Grasshopper Apps is a place where learning is fun, simple, and a beautiful experience! Bitsboard offers free access to tens of thousands of gorgeous flashcards and carefully curated lessons across dozens of languages. No matter what you want to teach (English, German, Telling Time, Counting, Sight Words, ABC, etc.), you will find it on Bitsboard. All of the content on Bitsboard is 100% Free. The possibilities are literally endless with this incredible app. This is a must download for any educator! The power and simplicity of this app will jump off the screen. Developers listened to the requested features and made this app awesome with the latest upgrade.
3. Yabber Magazine by Big Red Publications Inc. believes science is fun and promotes that concept! Inside this mag, you'll find animations, games and activities as you join Yabber and Lily on exciting interactive adventures. To make this magazine have a global appeal the developers worked with artists, animators and educators from all around the world, bringing a diverse, human perspective to the issues at hand. Yabber is growing into an engaged community of parents and children, educators and students, all sharing our love of learning in its many forms. Their philosophy: Learn it. Do it. Discuss it.
4. Kids Own App by Conan Moriarty, brings a brand new concept to the iPad for interactive learning, from Kids' Own – Ireland's only dedicated publisher of books made by children for children. This app is for parents and young children to read, sing and record rhymes, together. The child rendered, interactive graphics are fabulous and give the overall experience a special feeling. The art and audio were created by 2 & 3 year old children and make this app truly spectacular! The content includes classics like: Five Little Monkeys, Head, shoulders, knees and toes, The Wheels on the Bus and traditional rhymes such as Humpty Dumpty, Incy Wincy Spider. Row, row, row your boat and Hey diddle, diddle, the cat & the fiddle – that will surely delight your little one.
5. Fry Words by Alligator Apps is another excellent learning tool to add to your bag of tricks. TWA included Phonics Genius in another collection of free apps way back and we raved over it!  Fry 1000 Instant Words are a list of the most commonly used words for teaching reading, writing, and spelling. These high frequency words should be recognized instantly by readers. In 1996, Dr. Fry expanded on Dolch's sight word lists and research and published a book titled "Fry 1000 Instant Words." In his research, Dr. Fry found the following results:  25 words make up approximately 1/3 of all items published,  100 words comprise approximately 1/2 of all of the words found in publications, 300 words make up approximately 65% of all written material. To make learning the Fry Words fun, simple, and easy, they have broken all of the 1,000 Fry words into unique sets of 10 words each. TWA included Phonics Genius by the same developer in another collection of free apps way back and continue to rave about it!
6. Grammaropolis, by Grammaropolis LLC, began educating students via the web before it jumped on board digitally. Grammaropolis.com originated as a website and was commonly used on classroom computers and SMARTBoards; it also a has a book and CD component. As for the app, it is a great resource for introducing, teaching, and reviewing grammar. The app includes character descriptions for nouns, verbs, adjectives, adverbs, pronouns, conjunctions, prepositions and interjections. All this content is organized by a map and does track progress for up to five students. The app has a catchy tune and accomplishes its goal in an engaging, invigorating, and fun way; this content can be very dry!