Let's take a look at American History resources on Learnist. These five featured US history boards allow us to take a look at slices of the nation, from military to political to social history.
1.    The New Deal: Angela Cunningham's board has primary source images and posters that can be used to study the CCC, Depression, and New Deal. She also includes articles to provide information about this period.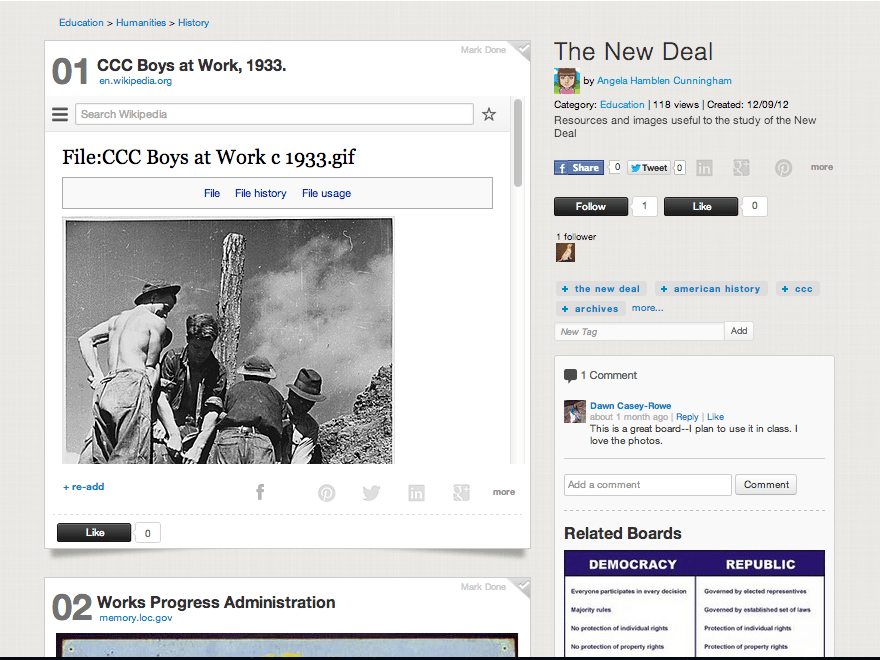 2.    American Revolution: Exploring American History  Dr. Andi Stix takes an interesting approach to curating the Revolution, choosing material that provides a comparative study between the American and Egyptian revolutions, as well as other learnings about the founding of our nation.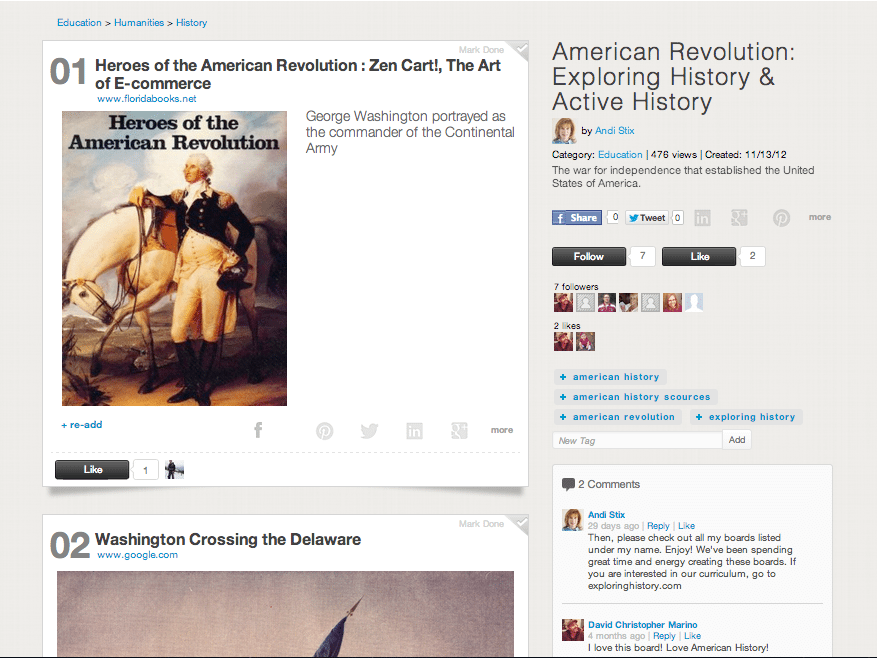 3.    The Nastiest Campaigns in American History: Former newspaper editor Dave Stancliff discusses some of the worst mudslinging in election history.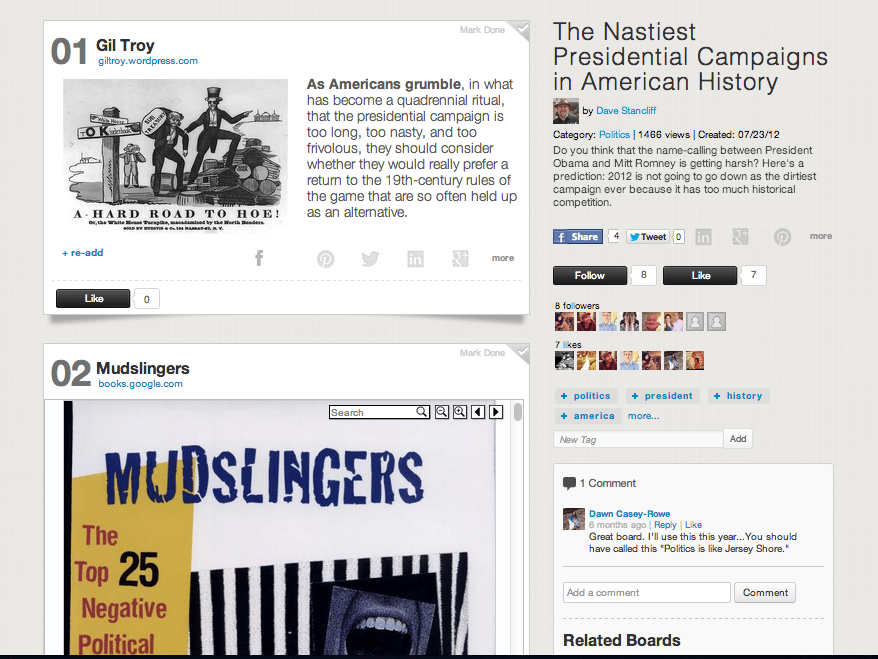 4. American Civil War: High School history teacher Christopher Potter has created this outstanding resource for teaching the American Civil War–there are causes and effects there, as well as links to excellent online resources and documentaries.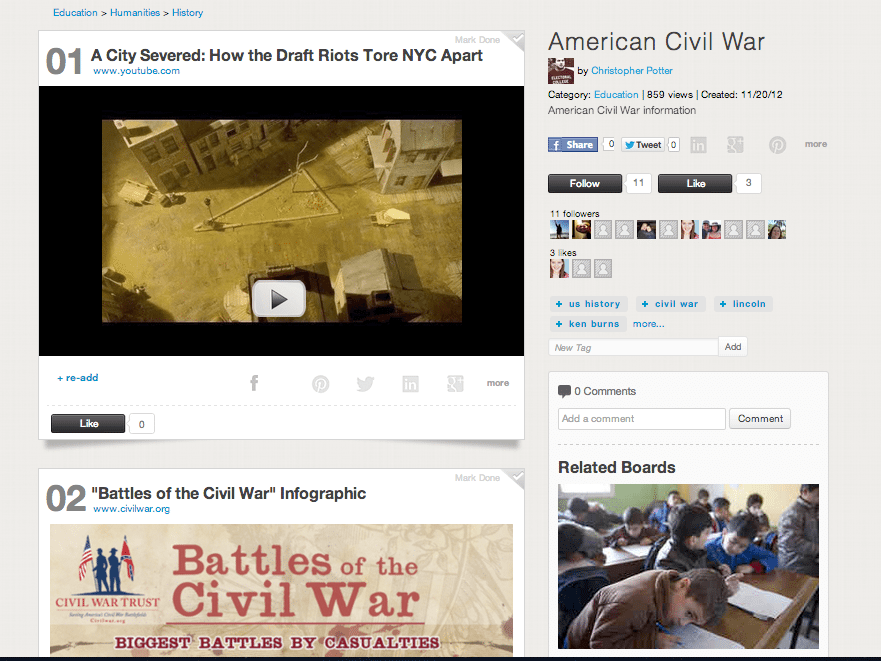 5. Protest: Music and Movements that Shaped Society: Dawn Casey-Rowe's "Protest" project includes several Learnist boards grouped together spotlighting the theme of protest in American social history.