100+ STEM iPad Apps For Learning
STEM education is "an interdisciplinary approach to learning where rigorous academic concepts are coupled with real-world lessons as students apply Science, Technology, Engineering, and Mathematics in contexts that make connections between school, community, work, and the global enterprise enabling the development of STEM literacy and with it the ability to compete in the new economy. (Tsupros, Kohler, & Hallinen, 2009)
Not coincidentally, several other trends in learning–from mobile learning and tablets in the classroom, to personalized learning and adaptive learning apps–are all at least somewhat connected to STEM education, which makes the following collection of STEM iPad apps for learning from Listly user Randy Yerrick helpful.
The list is impressively diverse, from communication tools (Skype) to social readers (Flipboard), to composition tools (Pages) to graphing calculators (Quick Graph). Definitely worth a pin, tweet, or pluck of your own to your favorite digital hoarding tool.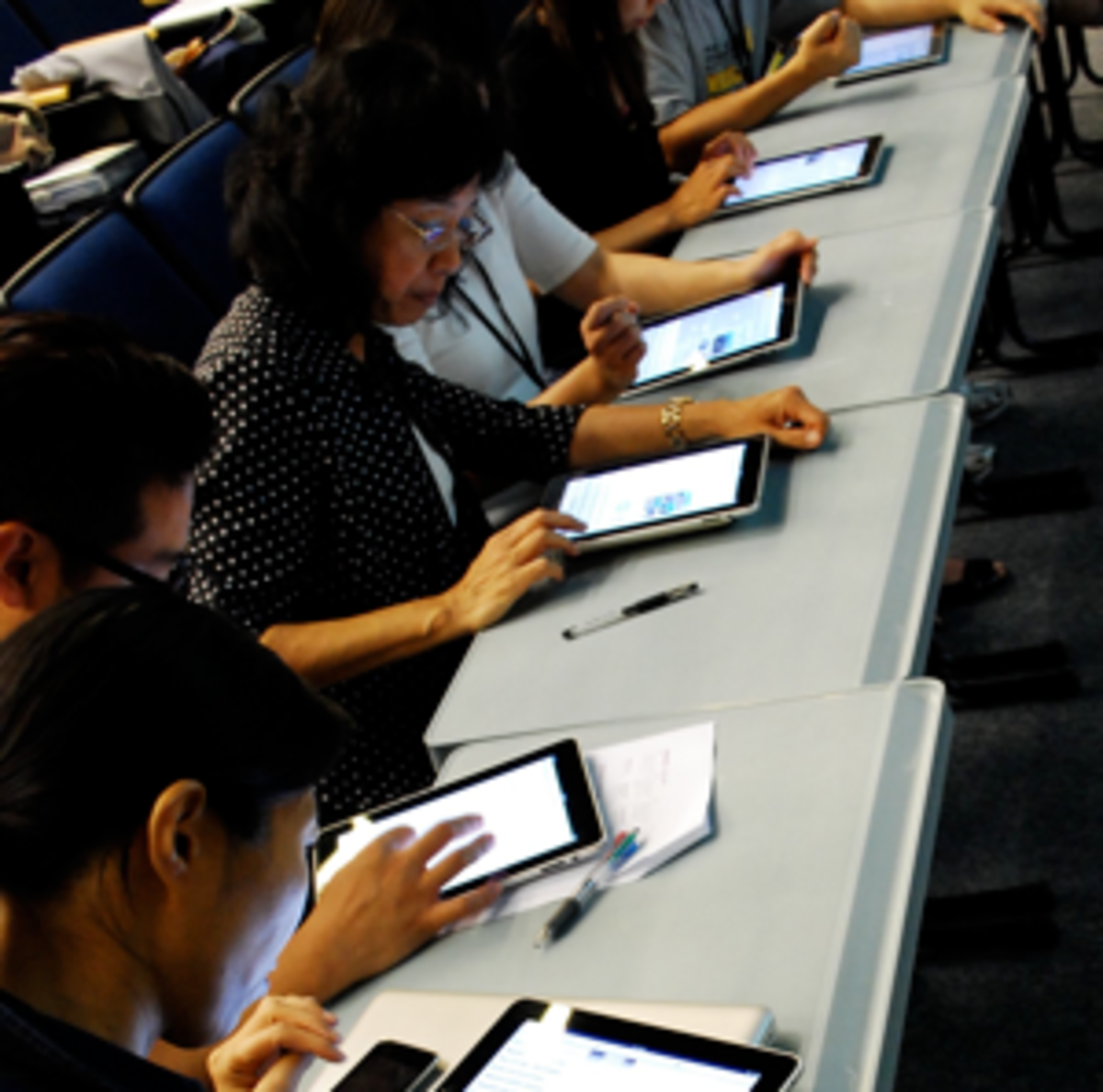 Science Teaching iPad Apps
With the rapidly increasing number of developed iPhone and iPad apps, this list will help sort the hype from the help for what helps STEM teachers.
People do not get knowledge they want giving up 9 of 10 online courses. Usually they lack time and motivation to pass long online course.
Coursmos.com is a micro-learning platform that solves this problem:
1. Knowledge is represented with micro-courses of up to 9 lessons each 3 minutes long
2. Micro-lessons can contain additional materials
3. Lessons of each micro-course can be extended into separate micro-courses
4. People can request micro-courses on certain topics
5. Each micro-course can be easily created with mobile app

Added by Mike Smile on Oct 30, 2013

Explain Everything is an easy-to-use design tool that lets you annotate, animate, and narrate explanations and presentations. You can create dynamic interactive lessons, activities, assessments, and tutorials using Explain Everything's flexible and integrated design. Use Explain Everything as an interactive whiteboard using the iPad video display (via Airplay/cable).

Remember the Star Trek computer? It's finally happening--with Wolfram|Alpha. Building on 25 years of development led by Stephen Wolfram, Wolfram|Alpha has rapidly become the world's definitive source for instant expert knowledge and computation. Across thousands of domains--with more continually added--Wolfram|Alpha uses its vast collection of algorithms and data to compute answers and generate reports for you.

Timeline Eons is a graphic representation of the entire natural and human history:

-Extensive and wide-ranging events, from the Big Bang to historical events and future projections.

-Events are displayed in a large context, revealing and clarifying important historical connections.

-The app introduces new and fun facts that open the door for exploration, and offers editing features for hands-on and personal learning.

Added by Jim Smith on Apr 20, 2013

Wonderful and simple app for creating stop motion animations. Can be used at any grade level.

3D interactive model of the Solar system and Milky Way

Math questions and drills for beginners to advanced

Create digital comics. Include your own photos.

Features an educational movie and activity every day

Most popular cloud service and connects to many apps on your iPad making it easy to pull down and push up content.

Do you like stars? Star Walk is a stellar augmented reality app that labels all the stars, constellations, and satellites you point your iPhone at. You can track the ISS, find out what constellation you've been looking at from your bedroom window and get a lot of exciting and educative information. Combine that with the amazing Apple Design Award winning graphics and highest quality content.

Say "hello" to friends and family with an instant message, voice or video call on Skype for free. There's so much you can do, right from the palm of your hand.

Blackboard Collaborate™ Mobile – Collaborate on your mobile device!With Blackboard Collaborate Mobile, you can join web conferencing sessions right from your iPhone or iPad.

iMathematics is the best app on AppStore for the study of mathematics! With more than 120 topics, over 700 formulas, attractive interface, with 8 solvers and calculators, and a special version for iPad!

Dragon Dictation is an easy-to-use voice recognition application powered by Dragon® NaturallySpeaking® that allows you to easily speak and instantly see your text or email messages.

Notability powerfully integrates handwriting, PDF annotation, typing, recording, and organizing so you can take notes your way.

SPARKvue® HD brings real-time sensor data collection, visualization and analysis for inquiry-based science to your iPad. And much more!Designed from the ground up around a science learning framework, SPARKvue HD seamlessly integrates the modern technologies of sensor-based data collection into the teaching and learning experience.Just connect any of over 70 PASCO sensors (via PASCO's Bluetooth sensor interface, PASPORT® AirLink 2).

Apple's movie editing app

App for the popular web based Voicethread tool. Create "multimedia conversations"

Build intricate, working contraptions with over 68 different parts including wheels, rockets, propellers, cannons, magnets, claws, wings and more. Choose from different materials including metal, wood, plastic, rubber and ice. Connect parts together by welding them, drawing a rope or chain between them with your finger or using special dynamic joints to bring them to life.

Once your invention is complete, Monster Physics™ will render it with it's built-in physics engine and let you actually operate your creation in real time.

Games for developing mental math skills

Games for learning fractions

Great for creating photo posters, short image based stories, learning vocabulary by associating words with images and more.
Image attribution flickr user hoyasmeg; 100+ STEM iPad Apps For Learning