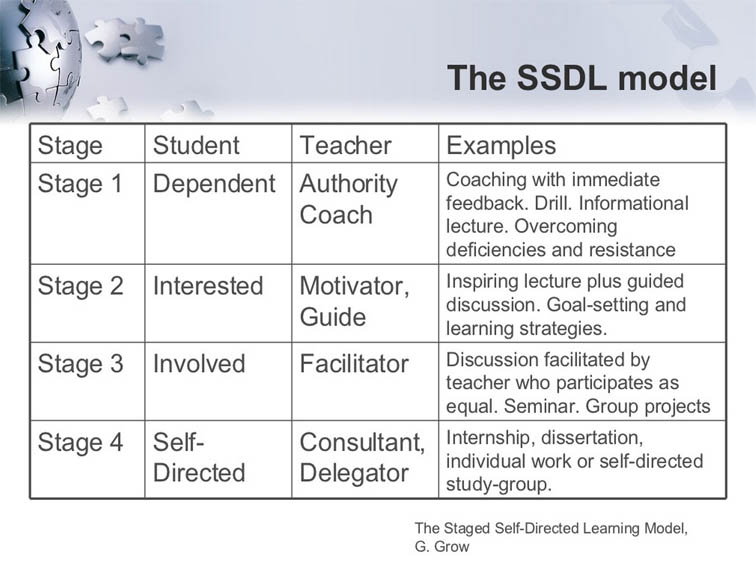 Self-Directed Learning is not new.
Studied in terms of adult education and vocation for years, self-directed learning is increasing in popularity for a variety of reasons, including growing dissatisfaction with public schooling, and the rich formal and informal learning materials available online. This is the "age of information" after all. Self-directed learning is one response.
The four stages–very similar to the gradual release of responsibility model–appear below.
The Four Stages Of The Self-Directed Learning Model
  Learner            Teacher
Stage 1   Dependent        Authority, Coach
Stage 2:  Interested          Motivator, Guide
Stage 3:  Involved             Facilitator
Stage 4:  Self-Directed     Consultant, Delegator
Slideshare user Barbara Stokes published the presentation.
More–much, much more–on self-directed learning over the coming months.