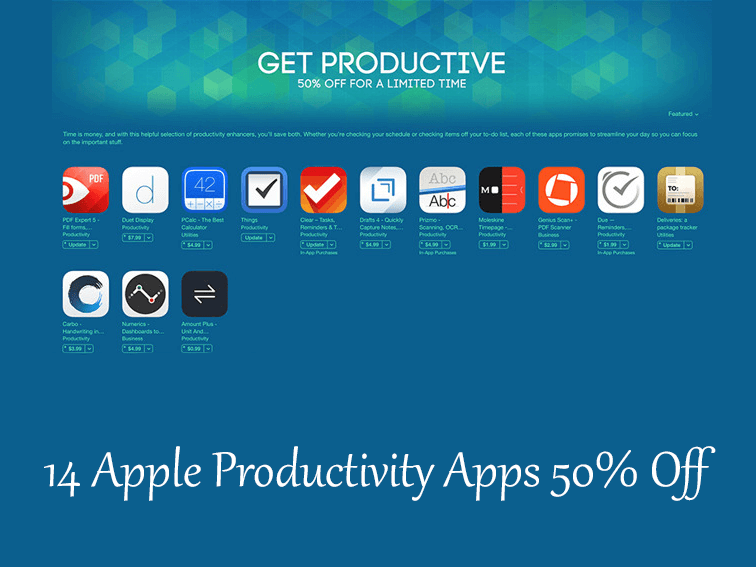 14 Apple Productivity Apps On Sale 50% Off
by TeachThought Staff
If you're on iOS, Apple is currently running a 50% off "Get Productive" sale that includes some useful tools.
In addition to Drafts 4 (like Evernote but with more functions), Duet Display, PDF Expert 5, Things, and Genius Scan+ are all tools we'd recommend (if you need what they do), and Moleskine Timepage looks promising as well though we've yet to try it out.
While many of these tools could be used in a project-based learning environment (especially at the secondary level), most of these apps would be likely more useful to you than students. Clear, Prizmo, Carbo, and Amount Currency Converter are also discounted.
These sales usually run around a week or so, but there's no guarantee, so if there's something you see that you'd like you may want to go ahead and grab it.
14 Apple Productivity Apps 50% Off; 14 Apple Productivity Apps On Sale 50% Off