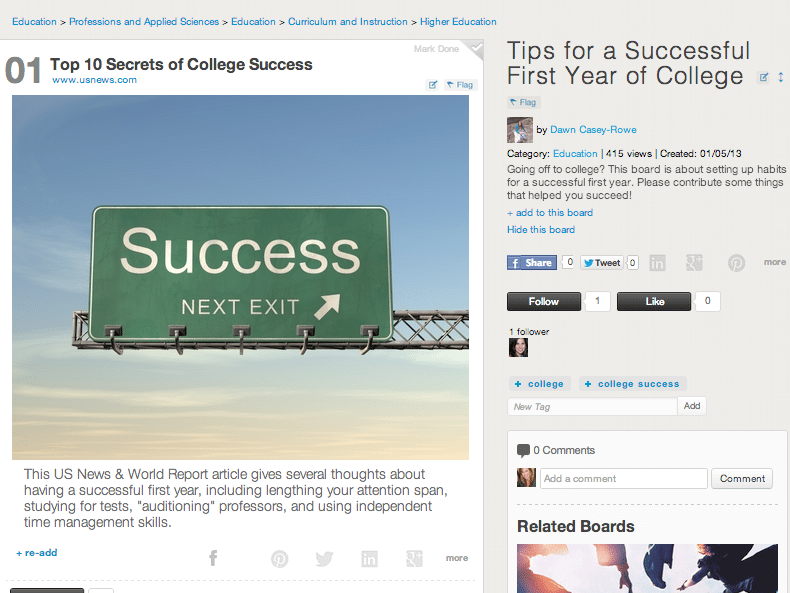 by Jenna Smith, freelance writer
The 4 Best Sites for College Scholarships
Statistics from NCES.ed.gov show that about 21 million young people will be enrolled in degree granting institutions this year. And the likelihood for most of those students is that they will have to find various ways to fund their education. Many will take out loans, but with the student loan debt in the US nearing the trillion dollar tipping point, more and more students are turning to scholarships to help fund their educational endeavors. In addition to best education blogs, these top sites can help any student find scholarships that are right for them.
1. Cappex
ParentsCountDowntoCollegeCoach.com recommends Cappex as one of the top 7 scholarship sites available. They have millions of dollars in scholarships, and in a variety of categories like private and foundation scholarships, "Just Because We Love You" scholarships, and merit aid. In fact, Cappex is the leading site for the number of merit scholarships online. Some of the schools that offer aid through Cappex include:
1.  Brown
2.  Columbia
3.  Cornell
4.  Dartmouth
5.  Tufts
6.  Princeton
7.  University of Pennsylvania
8.  Georgetown
9.  Duke
10.  Northwestern
2. Kaarme
Kaarme is sort of a one-stop-shop for students. It was founded in 2005 by "concerned parents to expand college opportunities for ALL high school students". Its main goal is to make college accessible to everyone. One scholarship they offer is through the Selby fund for underprivileged kids who are committed to helping out their communities. One downside is its regional limitation to people in Sarasota, Manatee, Charlotte, and DeSoto counties. A community service based scholarship that is open to everyone can be found through: http://www.21st.com/landing-pages/en/scholarship.jsp.
According to degreecentral.com, this site is made from "a database that is one of the largest and up to date databases consisting of private sector awards provided by corporations, non-profit agencies and associations". There are 50 different scholarship categories including:
Nursing

Gill-Kline Scholarship 

ENA Foundation State Challenge

Research

SRC Masters

American Fellowship

Ministry

Sabbatical Grants

Veda Sweeny Memorial

Hospitality

American Express

Hyatt Hotels Fund
4. FinAid
FinAid is a little different because it shares a number of types of financial available to students. The four major types of monetary means they suggest are:
Scholarships

Loans

Savings

Military aid
They also suggest other types of aid like grants, and help student prepare their financial aid applications, and perhaps more importantly offer insight into life after financial aid and college. This is so important because too many students don't think about money and jobs after graduation. They also struggle to know how to fill out forms and correctly supply information to receive the most amount of free money. For more help with this students can also check out fafsa.ed.gov and studentaid.ed.gov.
Tips on Securing Scholarships
A posting on thechoice.blogs.nytimes.com cited advice for students from financial aid website publisher, Mark Kantrowitz. He states, "the trick to winning is to apply to lots of scholarships." He also shares he believes much of his success was because of networking. Another suggestion he shares is to find past scholarship awardees and talk to them about what helped them. There are hundreds of thousands of scholarships available. Taking the time to search and find one can help students along their journey for a better life through education.
Jenna is a freelance writer who normally writes about personal finance, scholarships, education, and career. Jenna's normal writing topics are usually things like how to afford college or reviews of online education.