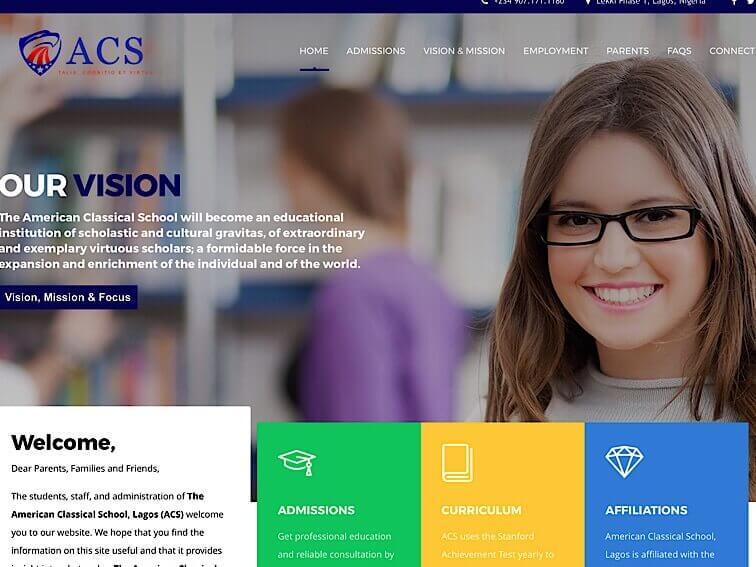 American Classical School In Nigeria Seeks 'Founding Leader'
contributed by Flo Falayi
AMERICAN CLASSICAL SCHOOL IS LOOKING FOR AN INSTRUCTIONAL-LEADER AND PEOPLE-DEVELOPER TO BECOME THE FOUNDING HEAD OF OUR FLAGSHIP SCHOOL IN NIGERIA.
Who do we need?
Are you an experienced educator, passionate about developing better ways of teaching and learning, with a track record of developing other teachers and prepared to lead a school? If so, we invite you to apply to become the head of school for the 2017/18 school year.
Who are we?
American Classical School is a new private, classical, international and independent school that is opening in Nigeria to offer excellent education that is focused on both the cognitive and emotional development of students. 

We are guided by three core values:
Inquiry: fostering curiosity and a love of learning, a commitment to deep understanding, and learning how to think and how to learn
Caring: we care about each other, about ourselves, and the world we live in
Excellence: we hold high expectations of each other and ourselves, and of the quality of our work
Contact
Send your resume and cover letter to [email protected] and the HR Team will contact shortlisted candidates.