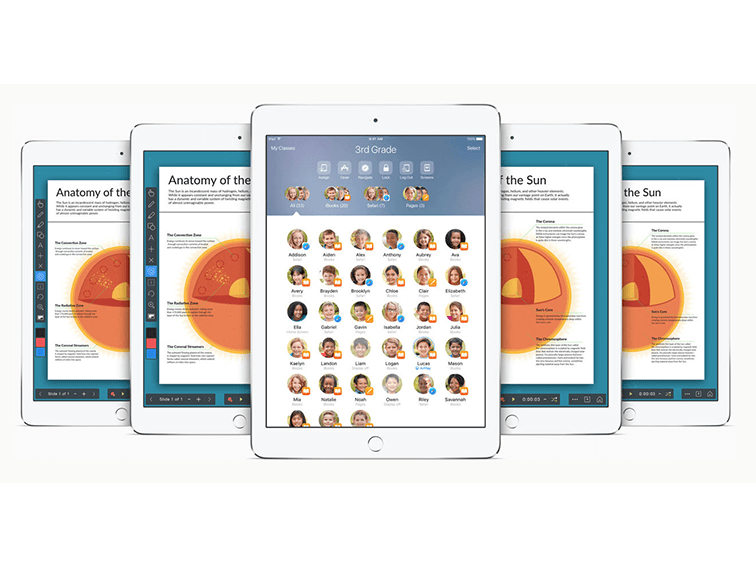 Apple Acquires Data Company As Part Of Their Push To Schoolify iPads
by TeachThought Staff
Is Apple returning to the classroom to restore the iPad to its former glory as education's wunderkind? It could be–and they're bringing data with them.
Bloomberg is reporting that Apple has acquired the start Sprout, an education-focused developer whose mission is to "transform your student data into actionable insights."
In light of iPad sales that have fell 25% in Q4 2015 compared to the same period in the year prior, something needs to change, and Force Touch and bigger speakers aren't going to get it done. iOS 9.3 updates bring classroom-friendly features that finally distinguish it from a mass market tablet, including a Classroom app for teachers (like Google Classroom, perhaps?), and the ability for multiple students to use one iPad.
Could data, a key component in differentiated learning, be part of a bigger plan? Apple continues to make incremental updates to its iTunesU platform, and this acquisition can be seen as an attempt to restart the iPads-in-the-classroom's momentum that seems to have slowed as Google's (i.e., Chromebook, GAFE, Google Classroom, etc.) has increased.
Apple, of course, isn't saying. "Apple buys smaller technology companies from time to time, and we generally do not discuss our purpose or plans," said Colin Johnson, a spokesman for Apple.
Recent iPad launches in schools have ranged from "classroom changing" to "get-the-superintendent-fired."
Max Ventilla, founder and CEO of AltSchool, hit the nail on the head in a recent Wired article, "What's tough about education is things are so complex and connected that sometimes, you can make a change that makes sense on its own, but when it's introduced to the complex setting of a school, the net effect is negative."
You can read more about Sprout here, though the site e is about as useful as a broken stapler. (Maybe they've removed details since being bought?)