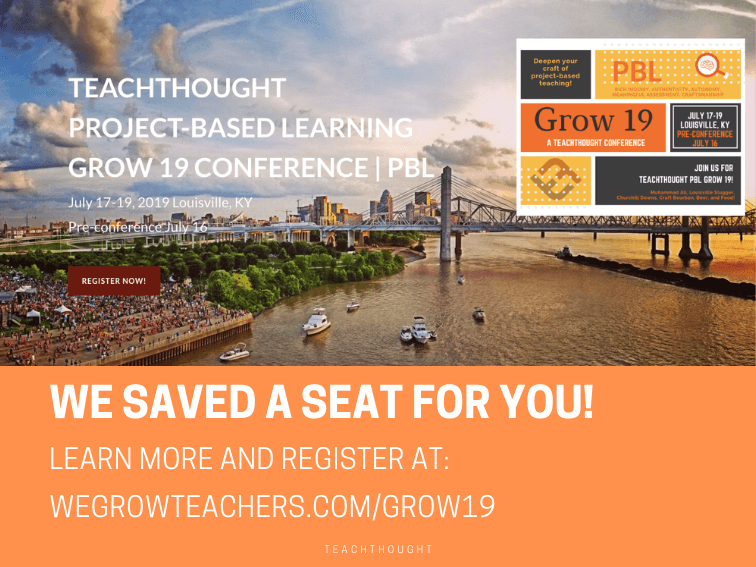 Are You Ready To Deepen Your Teaching?
Are you excited to use Project-Based Learning to empower students? Join us at TeachThought PBL Grow 19 and develop your understanding, connect with teachers, and enjoy what Louisville, Kentucky has to offer in your downtime!
Choose the July 16th optional pre-conference day "Addressing Elephants" and you'll engage in high level use of protocols with National School Reform Faculty Director Michele Mattoon. You'll learn how to safely engage in difficult conversations about topics that profoundly affect our students.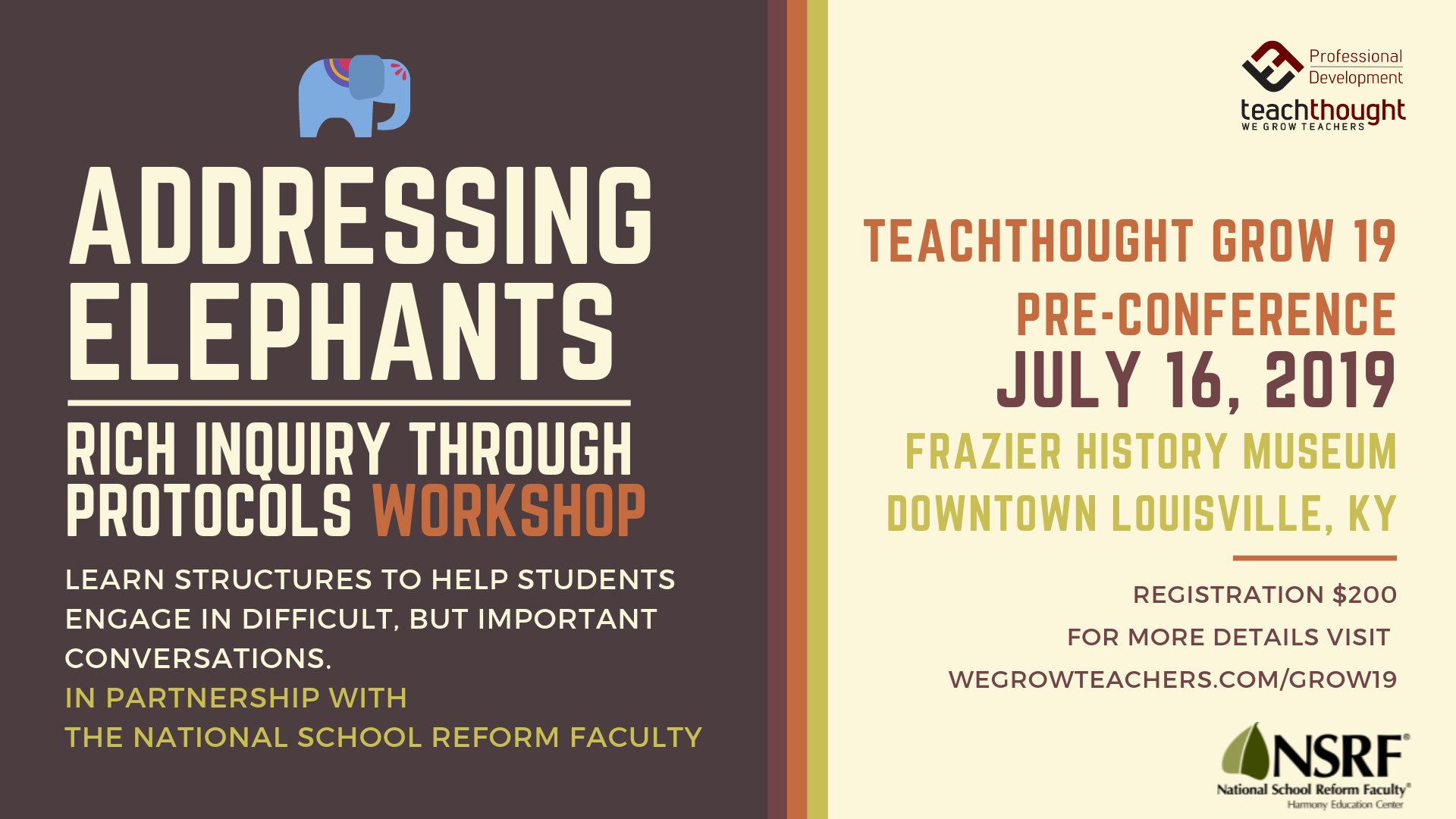 Always entertaining master facilitator Eric White, featured in Edutopia's Schools That Work series, will show you how to approach PBL through a design thinking lens in ways that will help you foster creativity and problem solving in your classroom or school. You'll benefit from his work as co-author of "Design Thinking and the Shift From Refrigerator Projects" for UnBoxed: A Journal of Adult Learning in Schools.
Drew Perkins, Director of TeachThought PD, will stretch your thinking with multiple takes on inquiry and questioning. He'll help you grow student thinking and learning with the 5 Levers of Quality outlined in the TeachThought PBL Model.
What about Keynotes?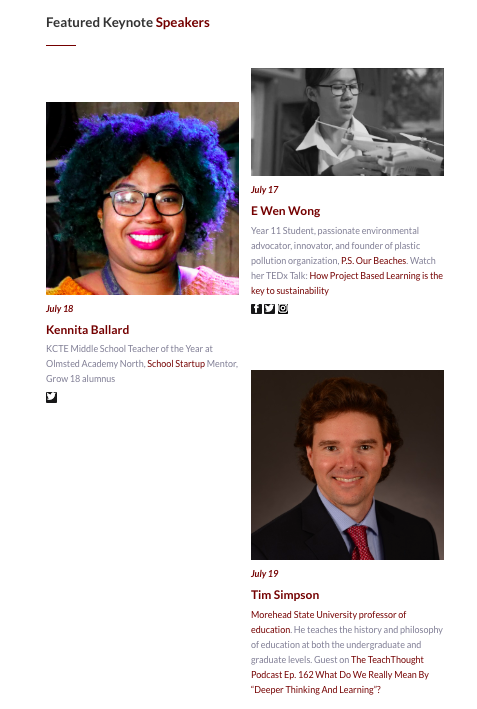 E Wen Wong will captivate you with how project-based learning helped her to become a passionate environmental advocator, innovator, and founder of plastic pollution organization, P.S. Our Beaches. Watch her TEDx Talk: How Project Based Learning is the key to sustainability.
Grow 18 alumni Kennita Ballard will share her experiences as a teacher using PBL to help her students become great despite significant challenges. She'll also detail some of her work as a mentor for School Startup, an educator accelerator modeled after startup philosophy, but for teachers who have innovative ideas for deeper learning and classroom practice.
TeachThought Podcast Guest and Morehead State University associate professor of education, Dr. Tim Simpson will help us think about and better understand what we mean by deeper thinking and learning and the role of knowledge in constructivist education.
Register now to be inspired, encouraged and challenged to transform your teaching!