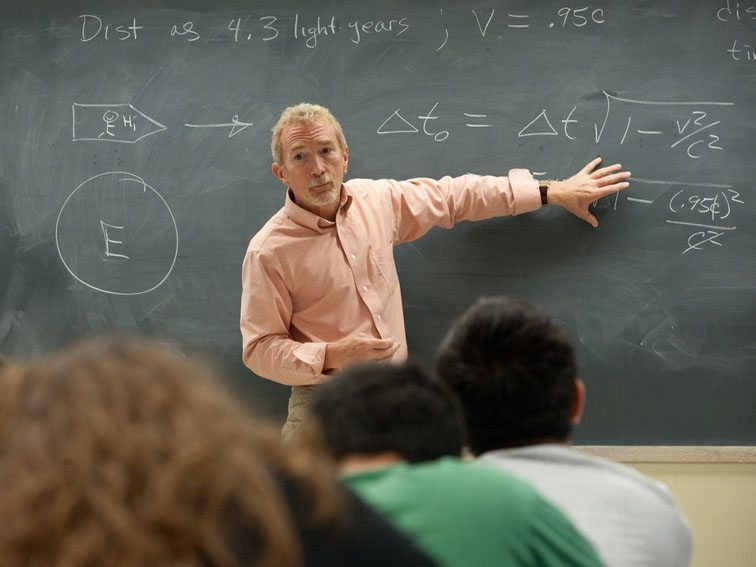 Dressing Appropriately For Job Interviews In Higher Education
contributed by Anne Davis
Workplace fashion has changed in recent years to become more casual. Higher education has always been somewhat more relaxed than other careers in terms of instructors' clothing styles in the classroom.
However, when applying for a position, such as a professor or a teacher it is still expected that candidates will dress professionally.
Aesthetics Matter
Neat hair in an appropriate style helps to create a positive image of someone who is applying for an adjunct professor position. This is true whether it's teaching in the school of construction management or the art department. An interviewee's overall appearance should be clean and well-kept, including fingernails.
While this is often decided on a cultural and social level and thus is decidedly 'local' and locally-determined, being conservative is best. If used, consider that cosmetics might be subtle rather than flashy. The overall impression should be that the person practices consistent self-care and projects a generally healthy and wholesome image.
Clothing Style is Informal but Still Professional
Although a suit is not required to apply for a college or university teaching job, a professional outfit of jacket or blazer with slacks is suitable. Suit dresses or professional wear is the norm for most candidates, whereas business casual is a bit too informal for an interview. Wear comfortable stylish shoes to complete the outfit while also demonstrating sensibility. Jewelry should be kept to a minimum, with the avoidance of bling or flashy necklaces, earrings, bracelets, or rings.
Accessories Should Serve As Accents
Scarves, bags, belts, and other accessories are not especially significant, but they should provide an accent rather than a point of focus. Accessories should enhance the overall appearance and not be distracting. A bright splash of color is often welcome in business wear, especially with clothes that are neutral in tone, such as tan, white, or pastels. Anything that is over the top may detract from the interview and raise questions about the applicant's purpose in drawing attention to his or her style and appearance.
Professorial applicants should avoid trying to look like a student by dressing too casually. It is also not a good idea to adopt a style that is heavily serious. Rather, the goal should be to appear smartly dressed in clothing that is suited to teaching students in a campus classroom. Clothing should be flexible and comfortable. Rob Jenkins notes in an article from The Chronicle of Higher Education that too-trendy or too casual styles will likely not impress the interviewer or search committee. Jenkins also recommends getting an opinion about your proposed interview outfit from someone with an objective outlook, such as the store associate or an honest friend.
Personal appearance says a lot about someone, and search committees keep that in mind when interviewing a short list of teaching candidates. Dress your best not just to look good, but to show your prospective employer and future colleagues that you have what it takes to fit into their campus community. You might even want to five things to know before accepting that teaching job for further reading here.
While you don't have to give up everything about your appearance that makes you unique (such as a nose piercing), it is a good idea to make sure you are a good fit for the job you are applying for so that there are no big surprises later.