This week's list of trending boards on Learnist is focused on the political tensions in the Middle East. With events changing day-by-day, these boards can help keep you up to date on the fragile situations abroad.
1. The Struggle in Syria: This board chronicles events in Syria from summer to present.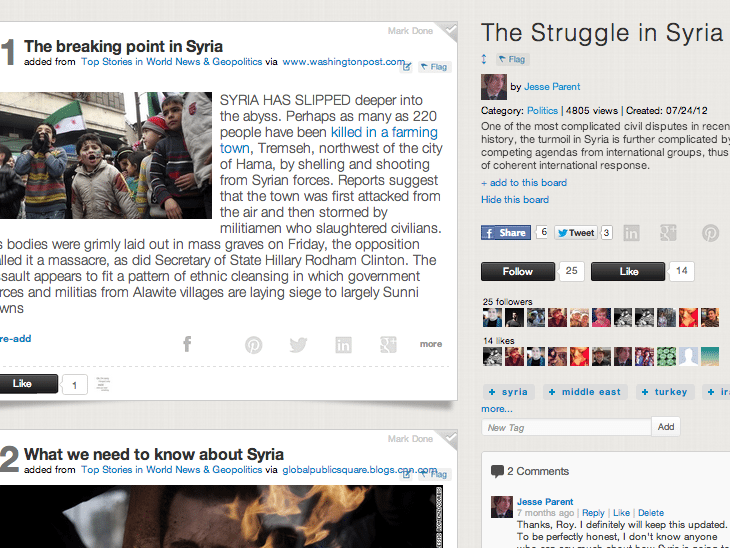 2. Events in the Middle East: Sean Robertson's board on the recent events in the Middle East features a learning about how the region has changed in 2012.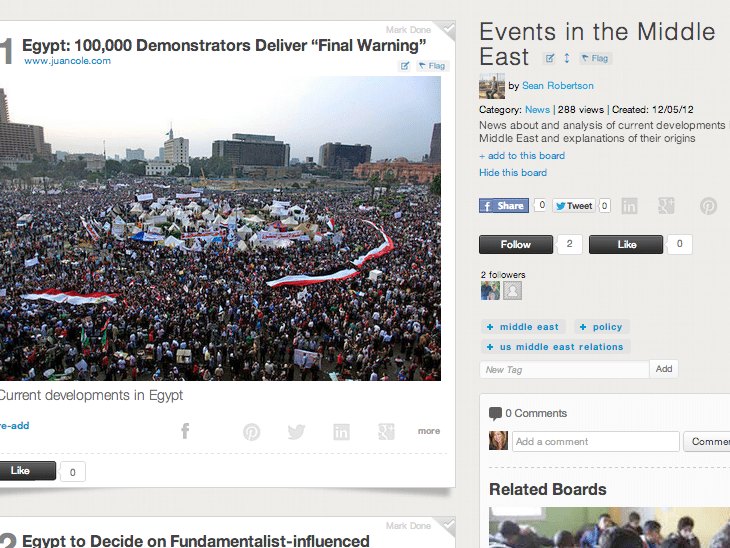 3. The Struggle in Syria: Stability in Syria is vital to US Foreign policy and regional security. This Learnist board by Jesse Parent is updated with critical information about this conflict.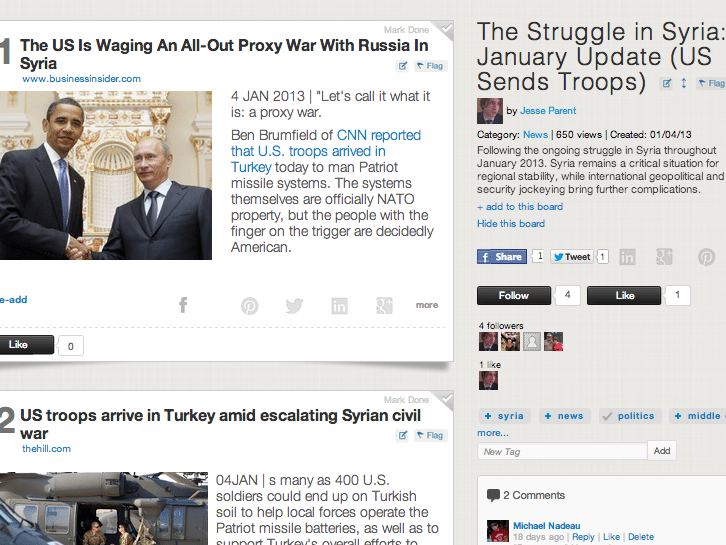 4. Looking Back at the Arab Spring: This board reflects upon the Arab Spring with videos, news broadcasts, and the "How Facebook Changed The World," series, which is analyzes the Arab Spring and how 21st century technology has changed our lives.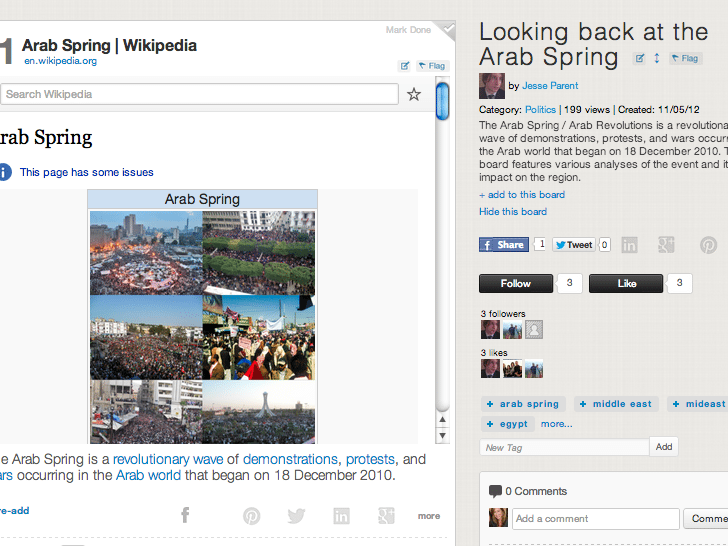 5. Afghanistan-The Longest War in the History of the United States: The war in Afghanistan was the longest war in US history. Use this board to look at the events of the war, the US exit, and the transition period.