Every week, TeachThought will bring you relevant and trending learning boards from one of our favorite digital platforms, Learnist. In honor of celebrating Martin Luther King, Jr. Day on January 21st civil rights resources is the theme.
1. Martin Luther King Jr: The Rev. Dr. Martin Luther King, Jr. stood at the front lines of freedom using Mohandas K. Gandhi's precepts of "satyagraha" or non-violent resistance.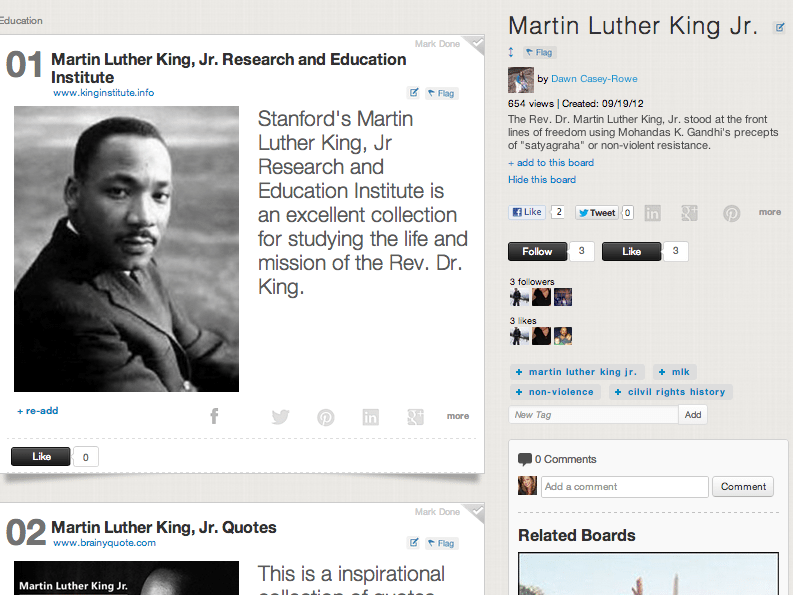 2. The Civil Rights Movement: Resources and images useful to the study of the Civil Rights Movement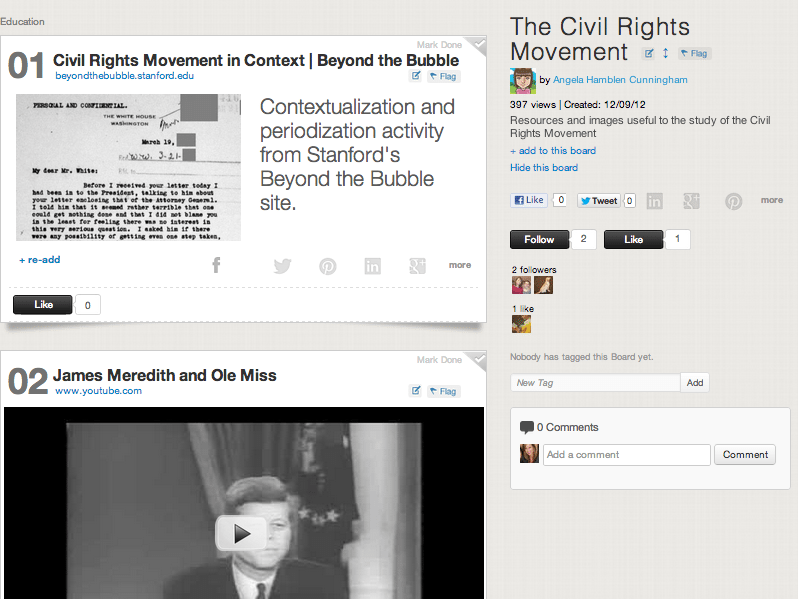 3. Muhammad Ali, Civil Rights, and Vietnam: Muhammad Ali was not only "The Champ," he is an important figure in civil rights. While many people celebrate Martin Luther King, how many take a moment to appreciate the stand taken by Ali?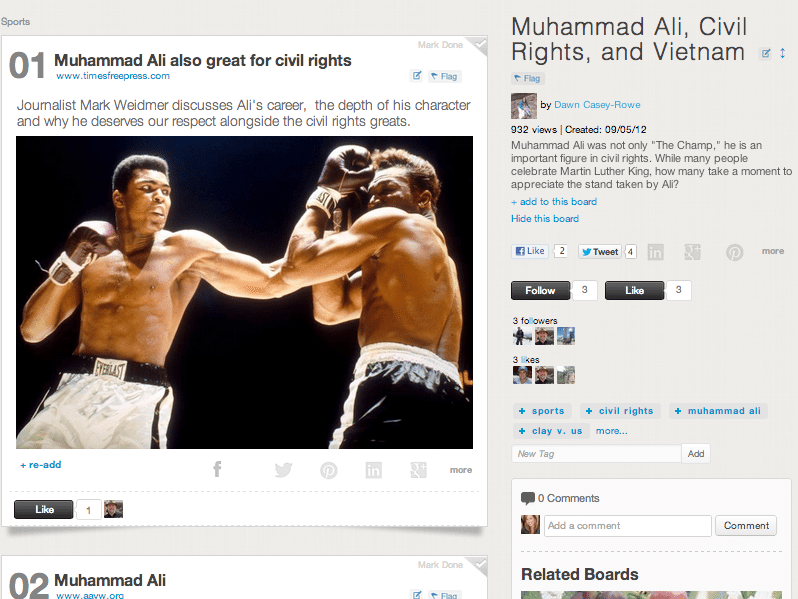 4. Walkout: The East LA 13: On March 8, 1968, students in East LA orchestrated a walkout aimed for educational justice.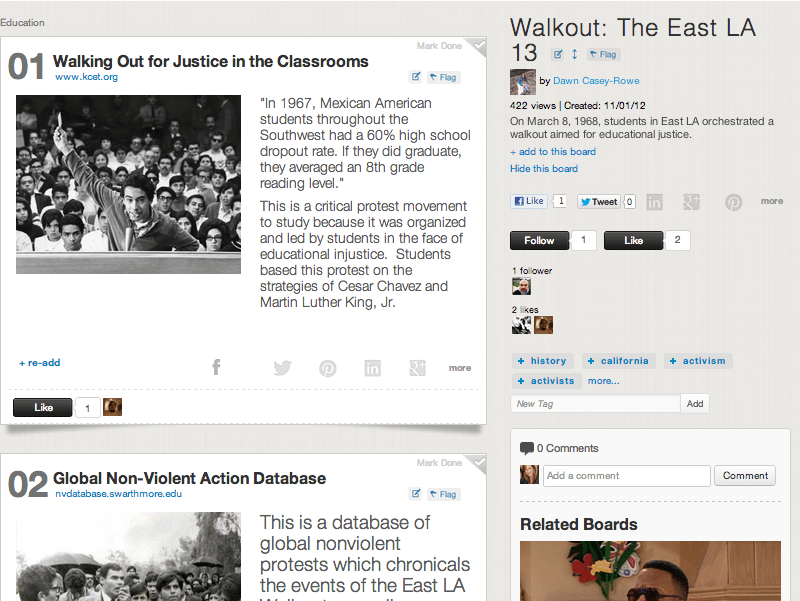 5. Martin Luther King Jr: Information and lessons on Dr. Martin Luther King, Jr.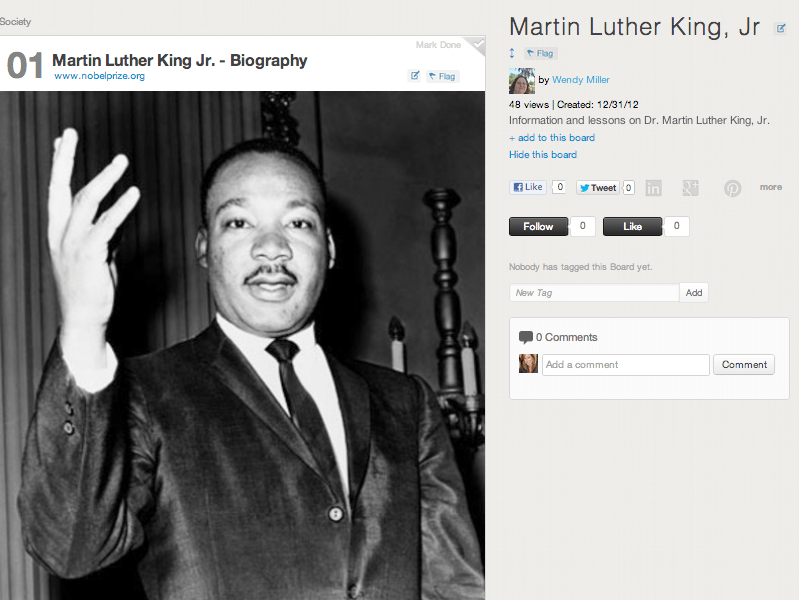 Learnist For Teachers: 5 Resources For Teaching Civil Rights