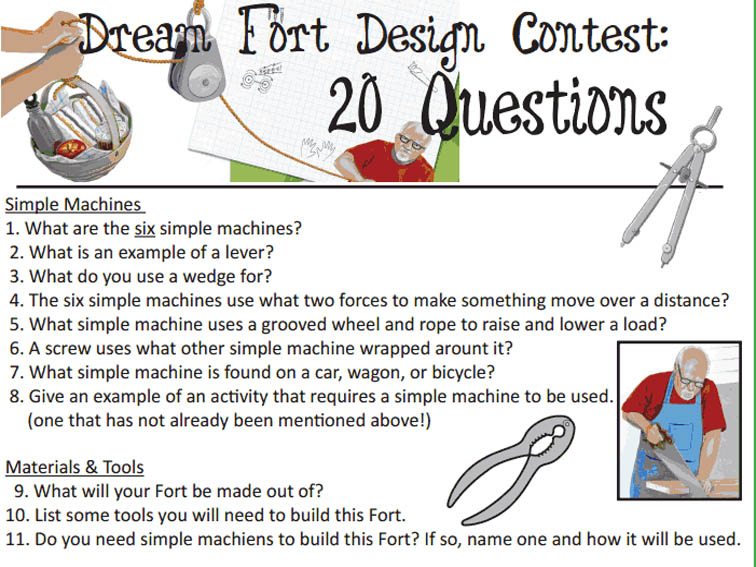 Project-Based Learning Ideas For Science: Using Machines
If you're looking for an interesting project-based learning idea for science, the following "Dream Fort" contest might be worth considering. Information appears below, as do the relevant images and contact information you'll need to participate.
"To promote the fall 2013 release of The Fort on Fourth Street: A Story of the Six Simple Machines, Sylvan Dell Publishing is teaming up with author Lois Spangler, and giving readers the chance to bring their creativity to life with the Dream Fort Design Contest.
Entries will be accepted from September 16th through December 6th, with judging beginning on December 7th and ending December 27th. Contestants must consist of a team of at least two people with one member over the age of 18 and all other members under 12 years-old.
Contestants must mail in the entry form, along with answers to 20 questions about the fort and the design sketch of their fantasy fort. Winners will be announced on January 6th, and prizes will be given for the best entries! Entries can be emailed to Heather Williams at SylvanDellPublishing.com or mailed to the Sylvan Dell office at 612 Johnnie Dodds Blvd, Suite A2, Mt. Pleasant, SC 29464."