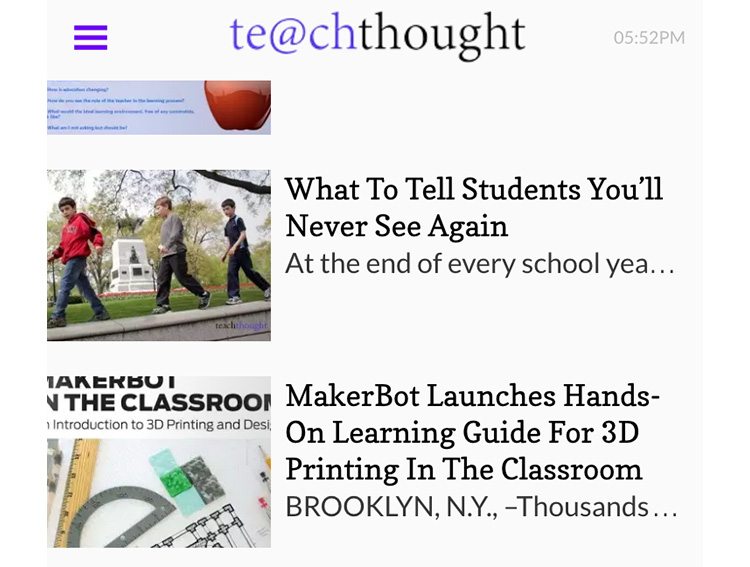 We're Beta-Testing A Mobile Design During July
by TeachThought Staff
If you haven't noticed, it's July and kind of quiet around here as we gear up for the 2015-2016 school year and you get a bit of respite.
(In fact, you're probably not even reading this, but we need to an ideal reader to write with in mind, so, you being the 33 year-old experienced teacher with 8 years of teaching experience and an interesting in new ways of teaching and learning in a connected society that you are, thanks for leaning in, here.)
While we have a few changes upcoming we're hopeful about, most immediately we began beta-testing a mobile version of our site on July 1st. On a desktop, you won't notice any differences, but  you should have already have noticed if you're on a mobile device. Or perhaps not–depends on your device, browser, and settings.
Our primary goals are speed and functionality. This beta-test addresses the former while we work on the latter. We're in the process of curating our learning models and related visuals, making teaching tools easier to find, and in general index our content better with improved search and suggested search results. For now, hopefully it scales well to your device, and loads quickly.
Note, if you prefer the classic version (which is responsive, by the way), you can find the "Classic Version" link at the bottom. Click, and you'll be swept away again to 2013.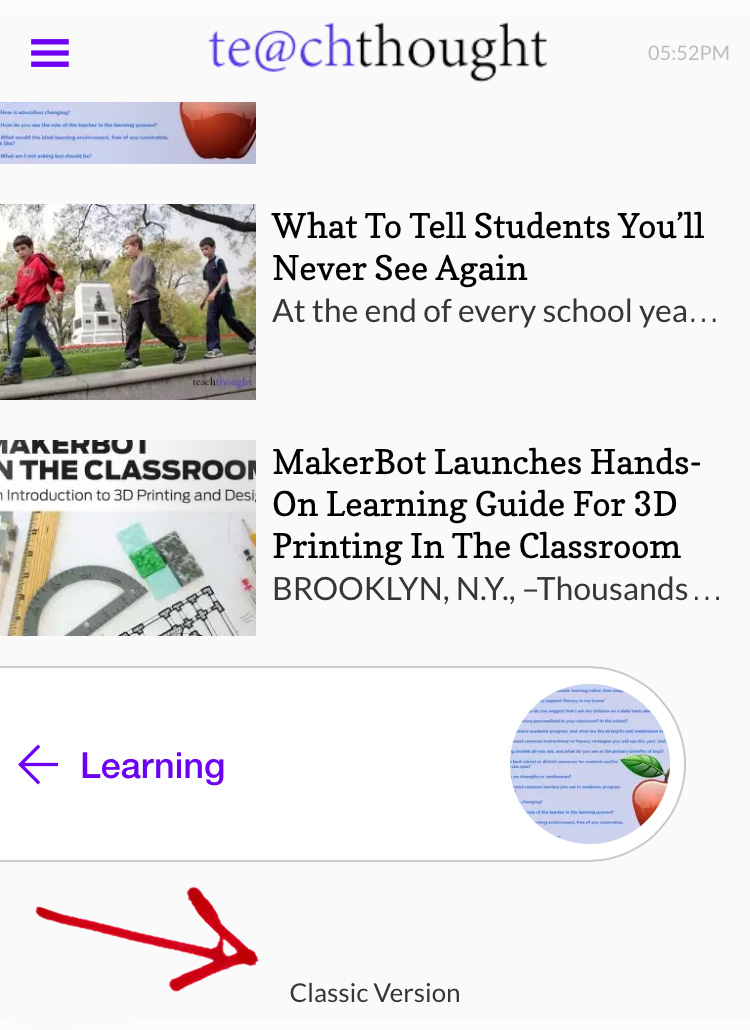 So if you love it, hate it, or are indifferent email us and let us know. Who has the time, am I right? We get it. It's July.
Do your thing.