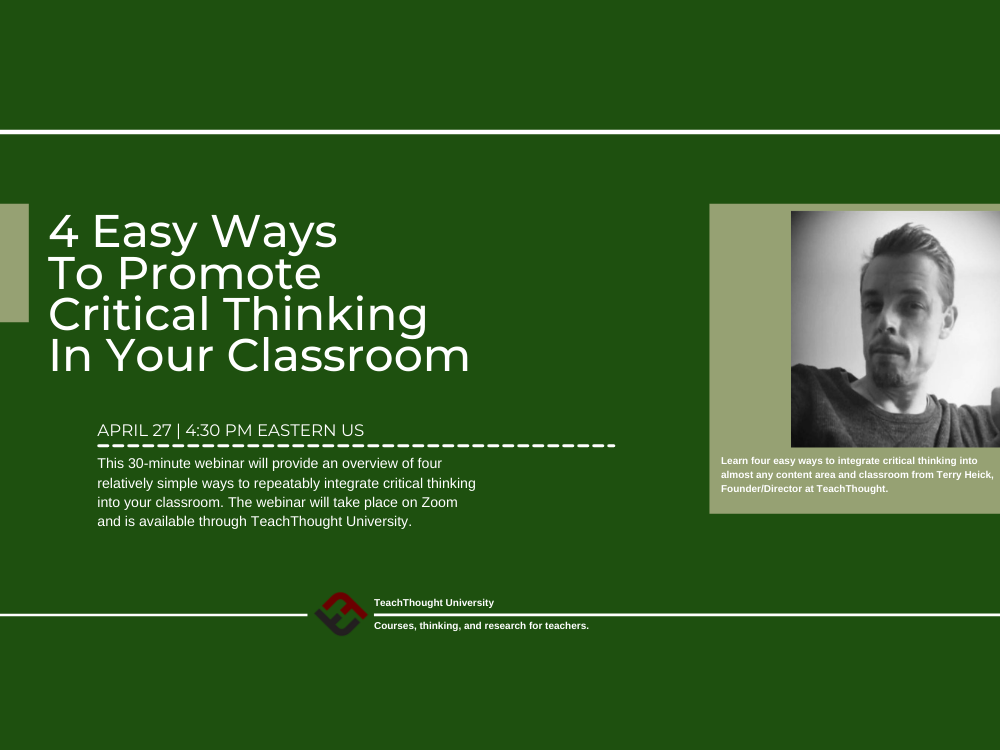 4 Easy Ways To Promote Critical Thinking In Your Classroom
Join us for a quick 30 minute webinar on easy ways to integrate critical thinking in your classroom.
Update: Attendance is limited to 100 on the day of the event and though we've already surpassed 100 registrations, the industry standard for the number of people who register for a webinar versus the number who actually attend is between 35% and 50%. Theoretically, then, as many as 200 could register and half would show up and still 'get in.' The point? If you register and can't get in on the day of, don't worry–I will be sharing a replay for everyone after with an updated post on TeachThought University.
–Terry Heick
Critical Thinking
When
Tuesday, April 27 at 4:30 Eastern US
Where
This free event is hosted by TeachThought University. You can pre-register here.
Outcome
Webinar viewers will be able to recall, define, and (hopefully) integrate at least one new critical thinking strategy in their classroom.