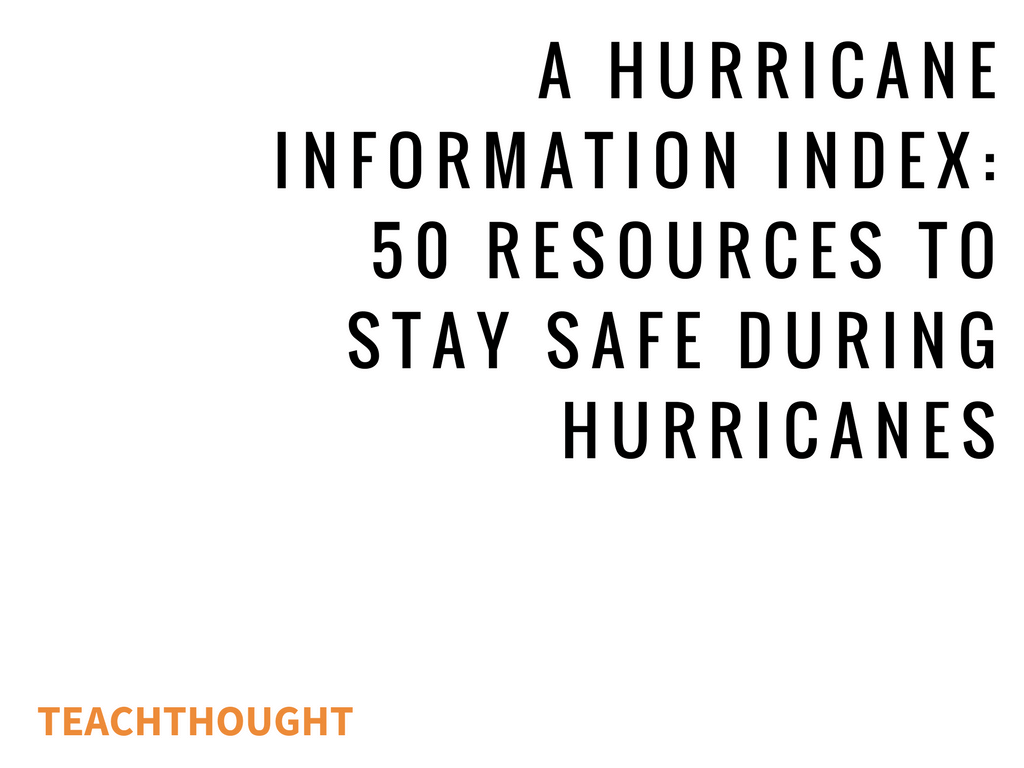 Hurricane Information Index: 50 Resources To Stay Safe During Hurricanes
by TeachThought Staff
Today is hurricane day on TeachThought, apparently.
In addition to staying safe and preparedness checklists (see below), we've also started curating the best/most important resources on staying safe during hurricanes.
Below are 50 of the best resources for hurricanes, including anticipation them, understanding how they work & responding to their various threats, from buoy data and flood maps to explanations of how hurricanes form and how to stay safe in response.
Ed note: This list will be updated on an ongoing basis, especially through the 2017 hurricane season.
Hurricane Information Index: 50 Resources To Understand, Anticipate & Respond To Hurricanes
How To Safe During A Hurricane
6 Hurricane Preparedness Checklists & A Blank Template To Make Your Own
Hurricane Preparation Checklist
Quick Explanation of Storm Surges (Video)
The Saffir-Simpson Hurricane Wind Scale
Category 5 Hurricane Simulation (Video)
The difference between cyclones, tropical storms, and hurricanes
National Hurricane Center Historical Archives
National Weather Service Hurricane Safety
Blank Tracking Maps from the NHC
FEMA: How To Stay Safe During A Hurricane
Interactive Hurricane Tracker from Accuweather
Hurricane Central on Weather.com
FEMA Flood Map Service Center: Search By Address
Interactive: Historical Hurricane Tracks
In-depth National Oceanic & Atmospheric Administration Satellite Data for Hurricane Irma
Twitter: Eric Blake, National Hurricane Center scientist
Twitter: Michael Lowry, FEMA task force lead
Twitter: Ryan Maue, Meteorologist/PhD
National Data Bouy Center for oceanic monitoring & data
Florida Specific Hurricane Resources
Florida Distaster Information via floridadisaster.org
Florida Land Boundary Information Center
Central Florida Hurricane Center
Florida travel & emergency info: Phone call 511 to find out about construction updates, lane closures, traffic incidents, severe weather reports and Amber Alerts for child abductions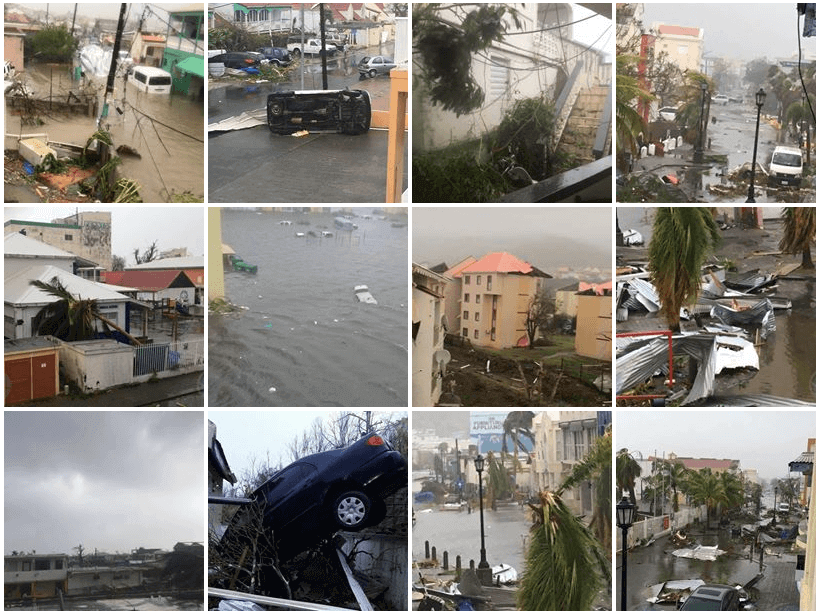 Click here for an album of photos of Hurricane Irma damage. 
50 Resources To Better Understand & Prepare For Hurricanes; Hurricane Information Index: 50 Resources To Stay Safe During Hurricanes