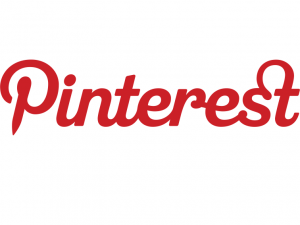 Learning and education have gone a long way and thanks to technology, more teachers are exploring different mediums of teaching.
With the advent of the Internet and social media, schools and universities are using these technologies to reach the students of today. One of the most utilized forms of social media for education is Pinterest. Listed by Time Magazine as one of the "50 Best Websites for 2011", it's like a virtual scrapbook which allows you to share pictures, videos, or even web pages. Since content sharing is widely encouraged on Pinterest, it appeals to both teachers and students.
From inside to outside the classroom, no one can doubt the power of Pinterest, and its contribution to education. Thanks to organizations such as Apple's drive towards mobile education, teachers and students can now stay connected even outside the classroom. Teachers can organize collaborative projects with their students via Pinterest boards. Students can take pictures and create collages for their assignments and for educators: you may also try reading the previous post here on TeachThought, "25 Of The Best Pinterest Boards In Education".
Here are some interesting–and popular–boards teachers can follow on Pinterest.
5 Popular Pinterest Boards For Teachers
1. Alphabet Fun – Who said the alphabet can't be fun? Well, this board has over 488 pins and 14,000 growing followers. It's a good place to get ideas when organizing activities for kids. With its hands-on approach on letter recognition, formation, and phonetic sounds, it will surely make learning so much fun.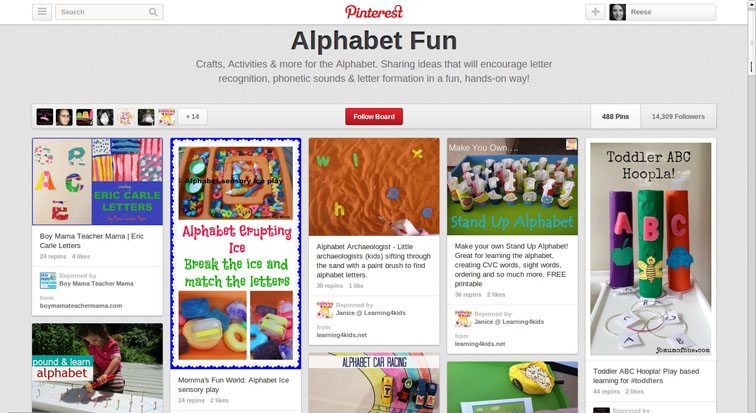 2. Math Classroom Ideas – Learning numbers can be overwhelming for some students and this board has a lot of ideas to help teachers out. From explaining fractions through Play-doh clay pies to fun addition, subtraction, division, and multiplication exercises, teaching Math will be easier and engaging for students.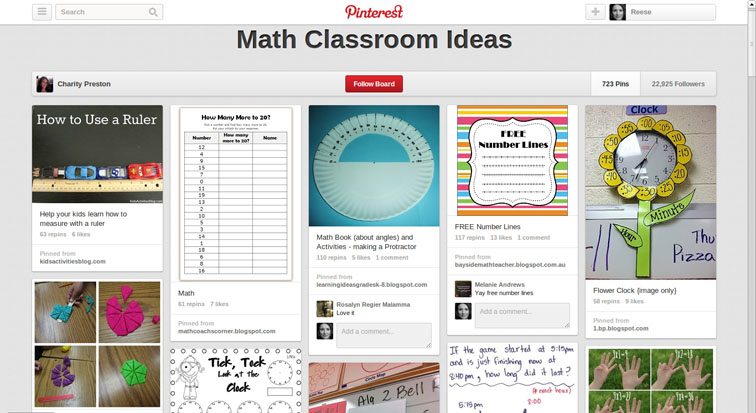 3. Science (Experiments and Activities) – Almost everyone, especially kids, love to play "Mad Scientist". Rockabye Butterfly has compiled over a hundred fun experiments that will bring out the scientist in anyone. From plants growing through a light maze to a simple experiment on how to make lightning, this board makes science fun and simple. Science will always be a fun subject, especially if it involves experiments and surprises.
4. Behavior Management Ideas – katieleah's board has a lot of ideas for teachers when dealing with their students. Since a classroom is basically a melting pot of different personalities, the pins on her board will help teachers organize their students. Ideas range from encouraging kids to show acts of kindness, how students should talk while in class, to managing their emotions.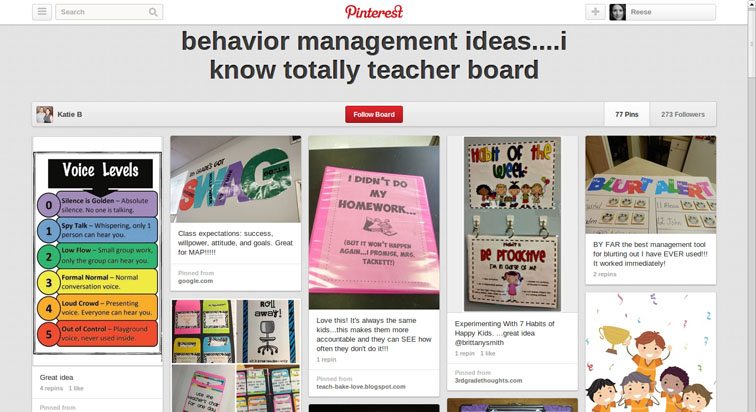 5. Classroom Decor – Amanda Plum compiled a great number of ideas on making classrooms more fun and exciting for learning. Students would love to learn in a uniquely-designed classroom. From inspiring classroom set-ups to the best color schemes, this board will definitely inspire teachers to spruce up their own classrooms.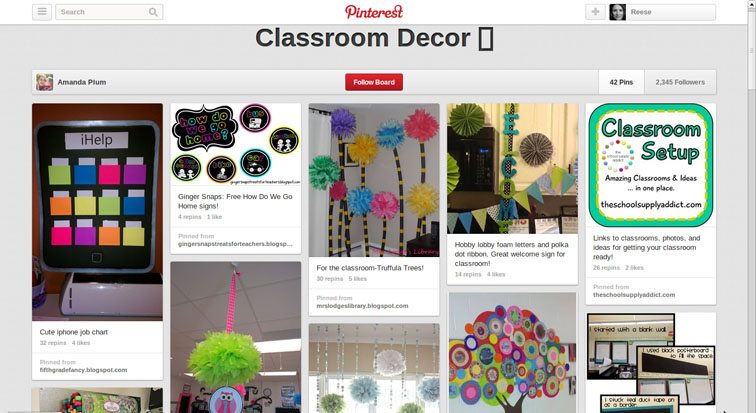 Teachers also need to get inspiration to inspire their students. Thanks to Pinterest and other social media websites, both students and teachers can now share, collaborate, and engage even on the Internet. Students are learning to unleash their creativity and share their ideas to a wider audience.
Teachers aren't stuck behind their desks or in front of the blackboard—they actually engage with the students and get to know them better. This creates a stronger bond between them which results to a better learning experience—for both teacher and student.
This is a contributed post from Reese Jones, a writer interested in new technology, films, mobile handsets and updates from industry leaders like O2 and Samsung. In her spare time she can always find time for playing computer games and she also maintains a passion for pop music.