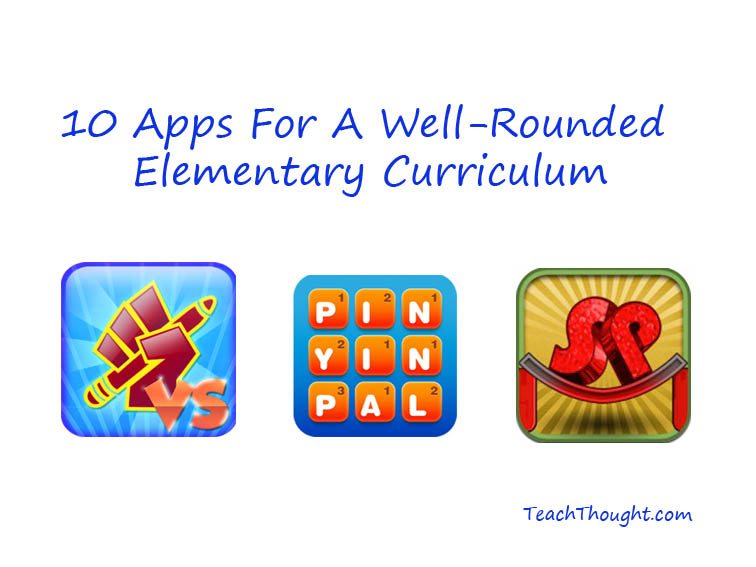 What Are The Best Educational iOS Apps For A Well-Rounded Elementary Curriculum?
The Education category of the App Store features an overwhelming number of apps, great for both parents and teachers.
Each subject search displays a diverse and colorful selection of apps to cover just about anything you'll be adding to your digital curriculum. However, with so many choices, it's hard to discern a download-worthy app from the next. (A simple search for math apps yielded well over 200 results.) Here is a list of educational iPad apps by subject matter that you may not have heard of before, but are certainly worth a look.
1. Mathematics: IXL
Developer Description: With IXL's PreK-12 curriculum, every learner can excel in math! From skip-counting with pictures to graphing quadratic functions, students interact with dynamic problem types that bring each concept to life. And with unlimited questions to explore, students can practice as much as they need to master each skill, and never see the same problem twice.
Price: Free to use without an account (10 free questions per day), $299/year for a classroom of 25 students

2. Nutrition: Toca Kitchen 2
Developer Description: Who said dishes have to be pretty and tasty? In Toca Kitchen 2 you can cook however you want! Juice tomatoes, boil the salad or make a burger. Come up with your very own recipes and treat your guests to something special.
Price: $3.99
3. Science: Simple Physics
Developer Description: SimplePhysics lets you design complex structures for everything from tree houses to ferris wheels and then simulates your design with a sophisticated physics engine.
Price: $0.99
4. Social Skills: Lingokids
Developer Description: Spark success with 1200+ fun, interactive activities! Academics and modern life skills come together in the Lingokids universe, where kids can explore exciting adventures in learning to help them thrive in today's changing world.
Price: Free with limited access and content, $14.99/month for full access and content
5. Creative Writing: Werdsmith
Developer Description: Werdsmith turns your iPhone, iPad, Mac and Apple Watch into a powerful writing studio that inspires you to write. With features to motivate you and help you break through writer's block, you'll find yourself writing more than ever.
Price: Free with limited access, $99.99/year
6. English: IXL
IXL's preK-12 curriculum helps build strong readers and writers! From comprehension to composition, IXL breaks down each concept into highly targeted skills that help students grow from where they are. Fun and relevant questions engage students as they learn new vocabulary, correct grammar mistakes, analyze text, strengthen writing skills, and more.
Price: Free to use without an account (10 free questions per day), $299/year for a classroom of 25 students
7. Language: Duolingo
Developer Description: Duolingo is a fun, free app for learning 40+ languages through quick, bite-sized lessons. Designed by language experts and loved by hundreds of millions of learners worldwide, Duolingo helps you prepare for real conversations in Spanish, French, Chinese, Italian, German, English, and more. Practice speaking, reading, listening, and writing to build your vocabulary and grammar skills.
Price: Free
8. Reading: Epic
Developer Description: Epic is the leading digital reading platform for kids 12 and under! Our fun, kid-safe, interactive reading app fuels curiosity and reading confidence by letting kids freely explore their interests with instant, anytime access to a library of thousands of books, audiobooks, learning videos, and more.
Price: Free with limited access, $6.67/year, $9.99/month
9. Art: Procreate
Developer Description: Procreate has everything you need to create expressive sketches, rich paintings, gorgeous illustrations and beautiful animations. Work on the couch, the train, the beach, or while waiting in line for coffee. It's a complete art studio you can take anywhere; packed with these powerful features and more:
Price: $9.99
10. Music: SimplyPiano
Developer Description: A fast and fun way to learn piano, from beginner to pro. Works with any piano or keyboard. Learn to play the songs you love with Simply Piano!
Price: Free with limited access, $12.49/month, or $149.99/year