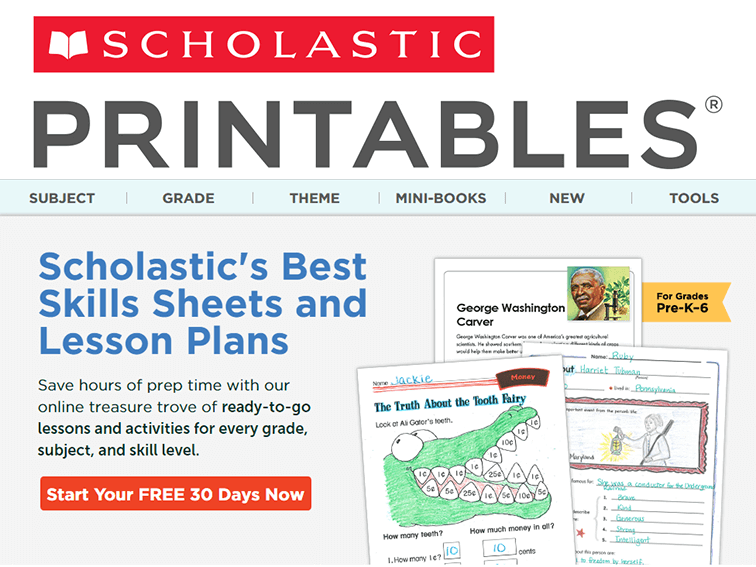 Scholastic Offers Platform For Teacher-Created Curricula
by TeachThought Staff 
This post is sponsored by Scholastic.
Back in 2013, the term teacherpreneur really started to gain traction. In early 2014, we explored the idea in a post about the conditions that led to this new idea. In 2015-2020: The Rise Of The Teacherpreneur, Paul Moss explained why teachers are often the best creators of curricula:
"The first condition is a heightened and insightful understanding of the end-user's needs. Teacherpreneurs naturally have an infinite advantage over edtech companies, as the end-user's needs are often the teacherpreneur's every waking thought. This has been intensified of late by the squeeze and pressure placed on teachers to become as efficient and resourceful as possible, and has turned the teacherpreneur into a lean mean finely tuned machine."
This concept has led to the explosion of sites that allow teachers to create, sell, and otherwise share with the rest of the education world the ideas that, ten years ago, would've been limited to the other teachers in their hallway.
In this context is a new program from Scholastic that provides teacher-created and Scholastic-vetted printable resources for you classroom.
About Scholastic Printables
Scholastic Printables give you instant, unlimited access to thousands of skills sheets, activities, lesson plans and more. These classroom resources are created by teachers and vetted by your trusted friends at Scholastic. Save time and money, and browse with confidence. To start your free trial, please click here.
4 Examples Of Student Work Via Scholastic Skill Sheets
3 Examples Of Available Scholastic Downloadable Skill Sheets
To start your free trial, please click here.
Tool Time! Graphic Organizer(Gr 3-5)
In this open-ending reading-response activity, students invent a tool that a character or person in their reading would find very helpful, if only they had it.
Students use two poems filled with figurative language to explore seasonal changes and answer questions. This resource includes step-by-step instructions and practice pages for three tiers of instruction to reach all your learners.
This engaging social studies play tells the story of an Irishwoman's journey by ship from Ireland to Boston, and of her new life in America. Includes background information, a bibliography, and six activities.
Contact Scholastic
Visit the Scholastic Printables official website, and you can follow Scholastic Teachers on Twitter and Facebook and Instagram, as well.
You can also follow the hashtag #ScholasticPrintables on twitter.
Disclosure of Material Connection: This is a "sponsored post." The company who sponsored it compensated us via payment, gift, or something else of value to write it. Regardless, we only recommend products or services we use personally and believe will be good for our readers. We are disclosing this in accordance with the Federal Trade Commission's 16 CFR, Part 255: "Guides Concerning the Use of Endorsements and Testimonials in Advertising."