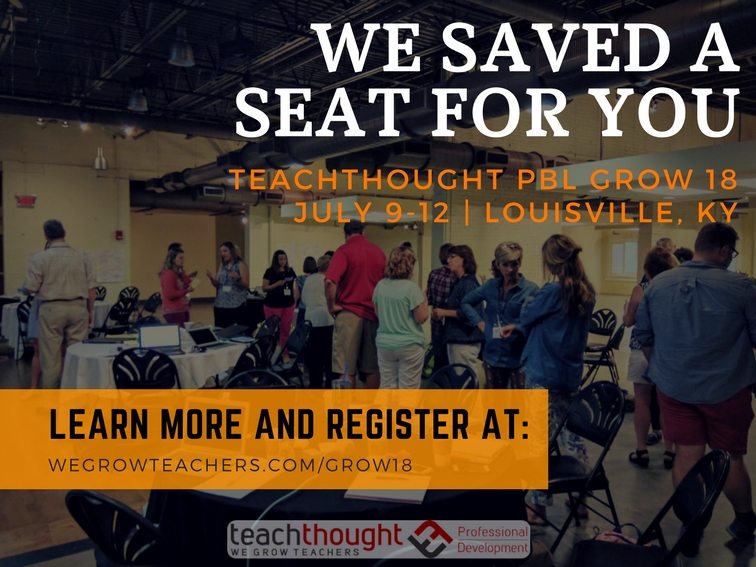 Are you ready to deepen your teaching?
Are you excited to use Project-Based Learning to empower students? Join us at TeachThought PBL Grow 18 and develop your understanding, connect with teachers, and enjoy what Louisville, Kentucky has to offer in your downtime!
Dayna Laur will show you how to design authentic learning experiences that bridge the gap between the so-called real world and your classroom. You'll learn how to build upon your strengths and weaknesses and gain from her experience as the author of Authentic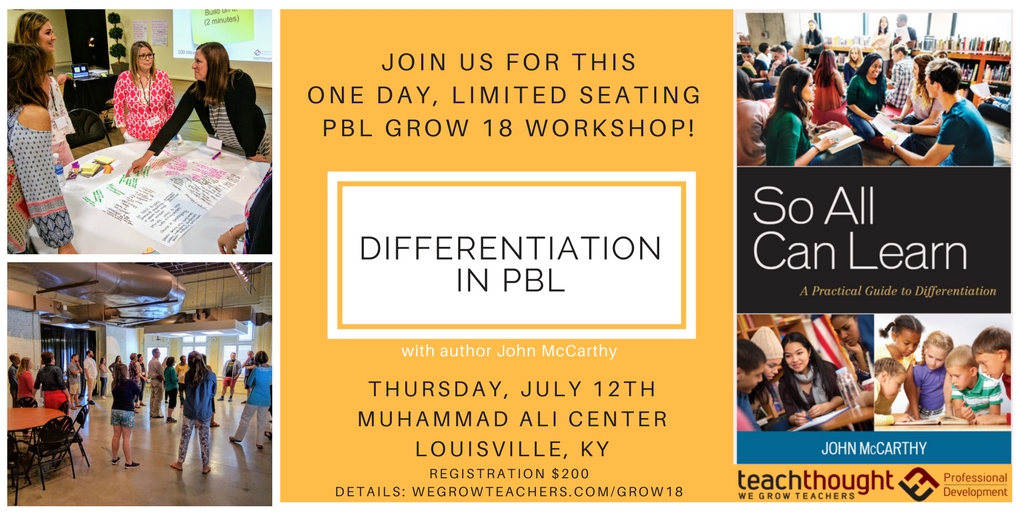 Learning Experiences: A Real-World Approach to PBL and co-author of Developing Natural Curiosity Through Project-Based Learning.
Drew Perkins will stretch your thinking with multiple takes on inquiry and questioning. He'll help you grow student thinking and learning with the 5 Levers of Quality outlined in his TeachThought PBL Model.
Choose the 4th day "Differentiation in PBL" option on July 12th and author John McCarthy will help you dive even more deeply into PBL teaching So All Can Learn!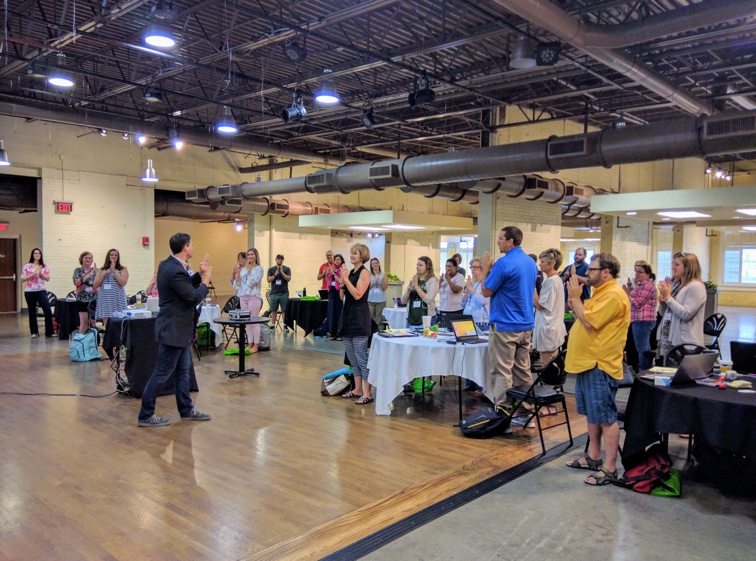 Ready for more?
Richard E. Darshwood will captivate you and get you thinking differently about captivating your students and taking them on a journey where the destination may be unknown.
Ashley Lamb-Sinclair will push your thinking with some straight-talk about teaching like a rebel and her experience as CEO and Founder of Curio Learning.
Jesse Stommel will have you questioning your assessment practices and share why he doesn't grade.
Register now to be inspired, encouraged and challenged to transform your teaching!