How #Grow17 Can Change Your Classroom Or School Next Year
by Drew Perkins, Director of TeachThought PD
Many years ago I taught in a middle school across the hall from a math teacher named Jim who perennially joked as the students walked out his door on the last day of classes, "next year will be better."
Jim has been a very good teacher for many years and we always enjoyed that laugh but as every experienced educator knows, with that sigh of relief the end of a school year also brings the genuine reflections on what went well and what didn't.
While summer is definitely a time to recharge and relax (everybody knows teachers get summers off, right?), it is also an opportunity to engage in growth without the pressures of the students and schedules that leave us feeling like someone has stolen several hours from our days.
But a summer conference? Seriously? You say, "I've been to too many conferences that were either terribly boring, filled with a bunch of sessions/content I can find on the internet, or just felt like I was in the midst of a swarm of networking busybodies. Besides, that sounds dangerously like work and I need a break!"
We agree and that's why we're aiming for something different. An experience that brings the best of out of smart and passionate educators in a relaxed and fun setting while truly helping you grow your craft to make your next year(s) better. An event that agrees with our Mission:
How can we help teachers and schools innovate and grow their practice to better prepare students for the modern world?
We know that Project-Based Learning can transform classrooms and schools but you don't get there by listening to a someone "present" on the topic. That's why at the core of these three days is our popular Foundations of PBL Workshop that has helped teachers and leaders around the world shift their teaching and learning.
And our facilitators are masters of actually facilitating so you can be sure you're not in for some canned presentation. Their experience as teachers, leaders, and authors will help you dive deeper and stretch your thinking. Their ability to differentiate and build upon your questions and curiosity will help you do the same with your students and school.
You will walk away from these three days with an understanding of PBL design, assessment, and management practices (view #Grow17 working agenda) and with a project to implement in your classroom.
You'll feel empowered to help your students build skills for the modern world through authentic deeper learning.
We've actually struggled even calling this event a conference. #Grow17 is more than a workshop but the word conference elicits some pretty blah reactions here at TeachThought. We want this to be the start of something big for you, and quite frankly for us.
We want this to be the ground floor of future innovative events around the world that combine professional learning with pieces around it that help you to think about and experience teaching and learning in innovative and creative ways. That's why we plan to kick this whole thing off with a "keynote" from outside of education that will truly push your thinking.
We also want you to engage with your peers and this place in ways that will allow for the networking of typical conferences but in settings that reflect the culture of our hometown, not a list of education vendors. This is not meant to be a large event; 140 seats is the maximum.
In fact it may be smaller, that part depends upon you and we realize that the TeachThought ethos is not for everyone.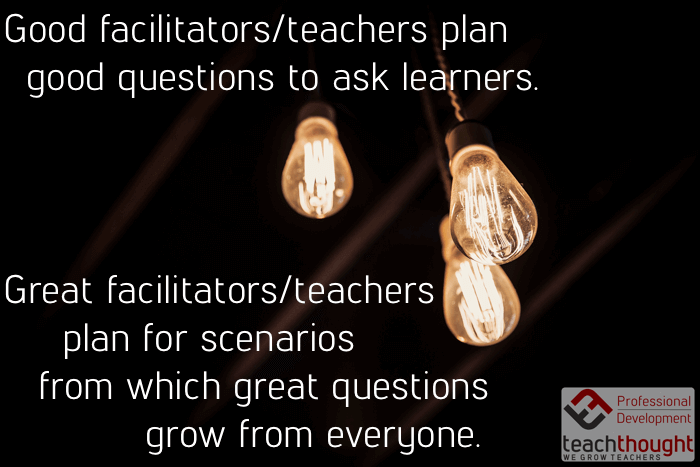 Regardless of size you can be assured that #Grow17 will help develop you as a teacher or leader in ways that will change your classroom and/or school for the better. Not only help you recharge but get in on the ground floor of what we hope is the start of something big.
Let's grow together.
image attribution: https://flic.kr/p/oxD7Gj (#Grow17 image added)