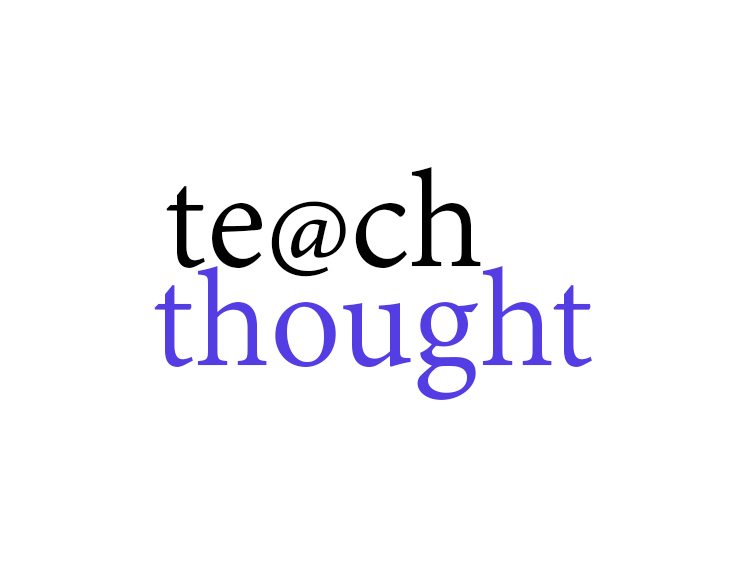 A Quick Request As We Grow
by TeachThought Staff
As an organization that is most immediately digital, at TeachThought we are in a permanent growth mindset.
What started out just a couple of years ago as a blog to share English-Language Arts resources has grown into something larger. In November 2014, we went over a million pageviews per month; Our Google+ community is rushing towards 150,000. Twitter is approaching 50,000, facebook 25,000–and most importantly, the qualitative feedback we're getting via email and social messaging is extraordinarily useful. Emails, phone calls, GHOs, Skypes, and "reach-outs" from all over the world: university professors, app developers, district superintendents, school designers, curriculum specialists, and most crucially, practicing teachers in classrooms worldwide.
So far, the most visible portion of TeachThought has been the site–or "blog" if you're so inclined. Here, we share models, frameworks, resources, and thought leadership from Terry Heick, Grant Wiggins, and other contributors eager to join a global conversation around the very best in progressive teaching and learning. This makes us a content publisher.
But our mission at TeachThought isn't to "publish content"; rather, that is a means to an end. That "end" has been in development quietly since we started, and shouldn't stop if we're on our game. We'll share more on "TeachThought 2.0" soon. For now, we'd love some feedback to help us clarify what that 2.0 might look like.
You may notice some changes here and there: more interactive and engagement on the site; new patterns of social sharing and engagement; a new mobile version of the site, content ideas, and more (some coming very soon). None of this is permanent–if it doesn't "work," we'll change it. If we don't completely outgrow our digital space, we've missed an opportunity.
Which is where you come in.
A Request For Specific Feedback
Consider this is us begging for feedback. We'll put up polls and surveys, which are incredibly useful to us as a staff, but we're also happy to hear your individual stories and individual needs.
Please feel free to send us social messages or emails, whether one sentence or 1200 words, communicating to us what you're interested in, and how we can help push your teaching–and indirectly, the thinking of your students. Models, editorials, resources, education technology, how-tos, definitions, clarifying images, etc–the more we know what you want and need, the better we can provide that.
A few guiding questions:
1. In a perfect world, what would we do for you on a daily basis?
2. What is your favorite thing about our content? What do you like least?
3. What would you like to see more of? Less of?
4. As far as the usability of the site, what are your thoughts on the new mobile version? Good or bad? What else does the site "not do" that you'd like to see?
5. What do we seem to "ignore" topic-wise that you'd like to read more about?
6. What would we have to do to be the best source of progressive education thinking on the internet?
7. Anything remotely related to any of the above!
We will read and respond to every single message we get. Thanks for being a part of one of the most fundamental of human crafts, and doing so on the very leading edge of teaching and learning.
TeachThought Contact Info