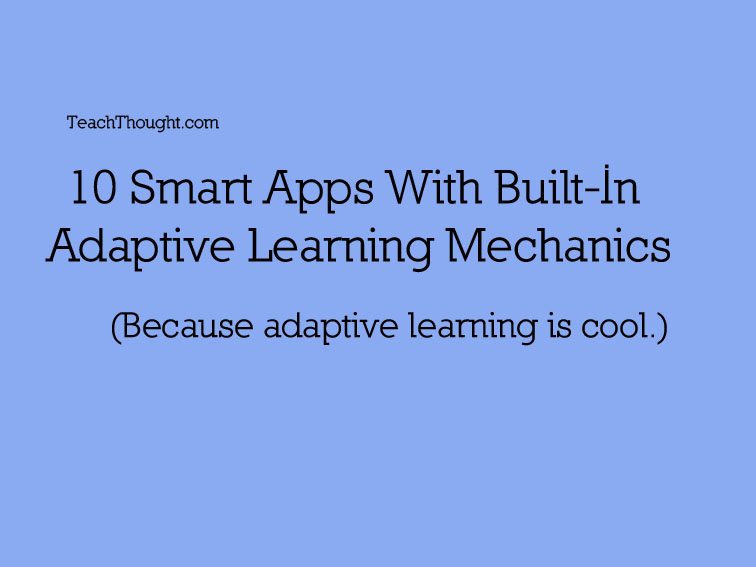 10 Smart Apps With Built-In Adaptive Learning Mechanics
Adaptive learning means different things to different people, but adaptive learning technologies are usually designed to adapt content to the abilities and knowledge level of the user. In turn, the user is presented with a personalized learning experience. According to CEO Jessie Wooley-Wilson of adaptive learning company Dreambox Learning, "I think that in a matter of a few years, blended learning with apps is going to be so ubiquitous that people are going to expect this technology to have a place in the classroom."
While full-scale, school-based adaptive learning systems are available to institutions, here are 10 adaptive learning apps that can be used on an individual basis. On the surface, they may not seem progressive, but with at least some form of adaptive learning at the helm, at least moderately personalized learning is possible.
1. IXL
2. Knowji
One of the best ways to learn basic information is through flashcard use. Knowji offers a suite of digital, interactive flashcard apps for vocabulary learning.
Knowji uses the principle of spaced repetition, and adaptive learning occurs as the app tracks words the user doesn't know and suggests the right time to practice them. Users of this app can record their voices and compare them with the app's "voice," to see if they are pronouncing the words correctly, and they can track progress by viewing learned words.
3.
4.
5.
6.
7.
8.
9.
10.
Kristin Marino writes about education and technology. She contributes to several websites, including OnlineSchools.com