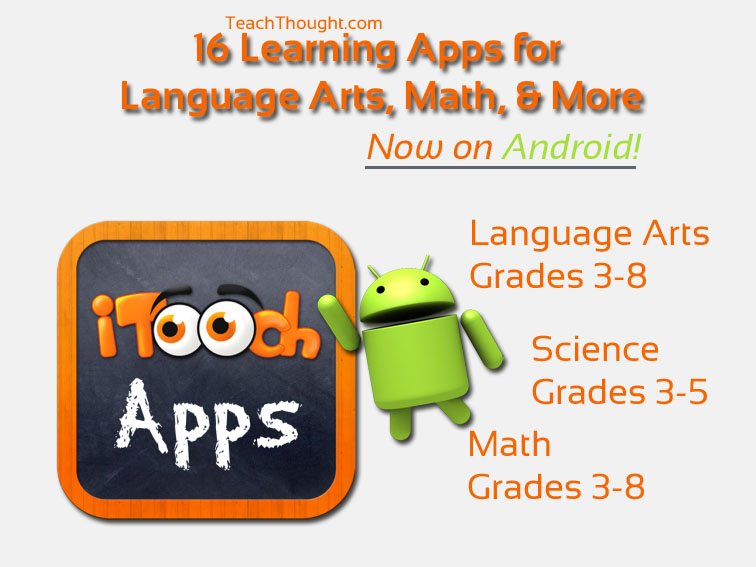 This post is sponsored by iTooch, developer of educational apps for iOS & Android.
iTooch, app developer of Common Core-aligned apps for iOS, has officially launched their successful line of apps on the Android platform, now available for download through Google Play.
These educational apps for Android are designed to be responsive, gamified, and focused on the academic practice students need to be successful in a standards-based, mastery-learning environment. More specific features can be seen here. Below are 16 of their top apps for elementary and middle school Math, Language Arts, Science, and Health.
UPDATE: To celebrate their launch on Android, iTooch has arranged to giveaway two $25 gift cards to the Google Play store. Click here to learn more about their giveaway!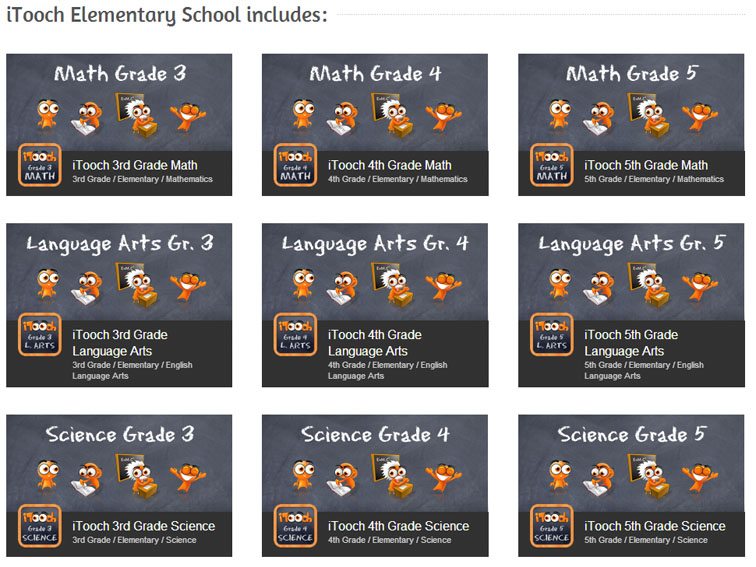 16 Learning Apps For Android: Language Arts, Math, & More by iTooch
iTooch Android Educational Apps: Math
7. Math Grade 3
8. Math Grade 4
9. Math Grade 5
10. Math Grade 6
11. Math Grade 7
12. Math Grade  8
iTooch Android Educational Apps: Science & Health
13. Science Grade 3
14. Science Grade 4
15. Science Grade 5
16. Health Grade 6