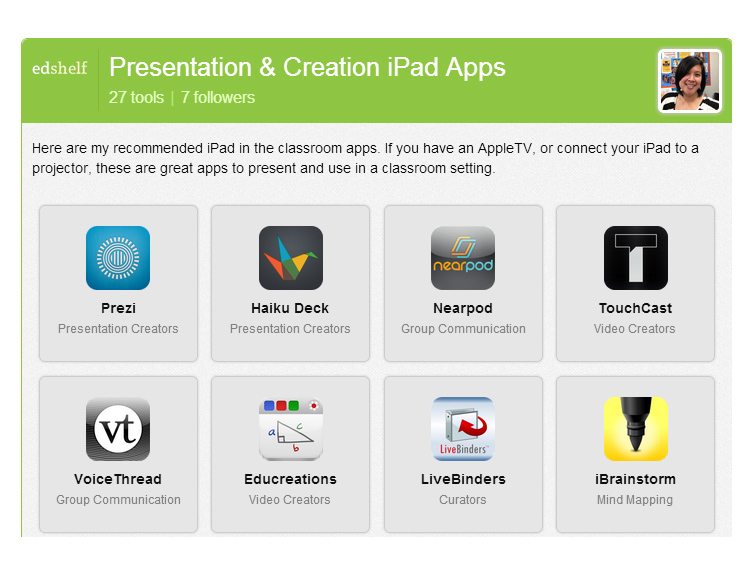 22 iPad & Apple TV Presentation Apps From edshelf
by Mike Lee
by edshelf: Reviews & recommendations of tools for education
If your school has or is experimenting with iPads and Apple TVs in your classrooms, this collection of apps will be useful. Curated by technology teacher advisor Genevieve Pacada, she includes essentials like Educreations and ShowMe (so you can create your own learning videos), Haiku Deck and Prezi (so you can create polished presentations), and Puppet Pals HD and Toontastic (so your students can create digital stories). This collection will kick off your iPad and Apple TV classroom experience like a pro.
What other iPad and Apple TV-compatible presentation apps do you use?
22 iPad and Apple TV Presentation Apps From edshelf
NOTE: Genevieve has added more tools to this collection since this article was published. The latest tools are reflected below.
Image attribution flickr user deerkoski