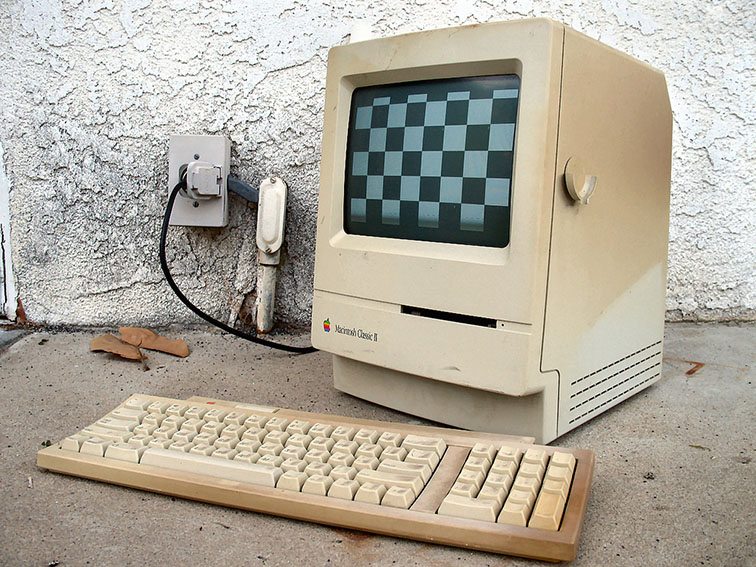 4 Mistakes That Lead To School Technology Graveyards
by Dawn Casey-Rowe, Social Studies Teacher and Learnist Evangelist
If you walk around the dark corners of most of America's schools, you'll find tech graveyards–technology that's outdated, wasn't properly used, or simply didn't serve its purpose.
This costs schools–and taxpayers–money and makes many think technology is a waste. Technology doesn't have to be the big elephant in the room or the computer graveyard that's never upgraded or used. It can be simple, clean, efficient, and helpful to students and educators in so many situations. The problem is that because of small glitches in the system, purchasing, tech support or professional development, tech goes unused. It becomes a graveyard.
If you'd like to create a technology graveyard, here's how you can do it. The good news is that you can fix this, too!
Mistake #1: Relying on computer labs
Computer labs waste time–kids shuffle around school for five to ten minutes getting situated. There's always one kid who "forgot," and waited outside the door their classroom next to the note that said, "Computer lab today."
Students work at different speeds. If some need more time and class isn't in the lab, they're out of luck. Often, several teachers compete to get lab time, and who's to say which teacher's assignments are more critical? It can be tough to plan, too. I am planned out well in advance, but students come up with their own ideas using tech they know and love. It's impossible to schedule ahead for student innovation, and I want them to be thinking of creative solutions.
I don't want to shut them down because I can't get them to a computer.
The solution
Technology must be in every classroom. It needs to be part of the flow, not an add on. If it's an add on–just cool gadgets or a bunch of locked labs, it won't be used properly. While BYOD or 1:1 is ideal, a bare minimum should be a section of student stations in each class big enough to allow for kids rotating in and out.
Mistake #2: Spending a huge sum of money at any one time
Even in schools with technology, there's often a "desktop graveyard." It's not always obvious to the casual observer, but look closely in the corners and folders of school computers and you're certain to see icons for platforms the taxpayer bought and nobody used. Students will say,  "They're awful. Boring." Usually, the students are right.
The solution
Start by outlining objectives you want tech to accomplish, and involve users when possible. If it's a platform for students, involve them. If it's for faculty and staff, have them test it out before buying.  Many of the programs and platforms students and teachers most use are free, but paid platforms and subscriptions often offer free test licenses. Ask.
Be flexible. Tell students what you'd like accomplished, and let them bring their own solutions to the table. Students often show me things I use for future classes. Student solutions are nearly always free and fun
Mistake #3: Leaving old junky computers in classroom corners
Sometimes it looks like there's technology in classrooms, but it's sitting dusty and unused. If you ask you'll get answers like, "Well, I only have one computer station and twenty students. I can't rotate them in effectively," or "It's not upgraded." or "It's broken–I put in a work order months ago." Something as small as a missing mouse creates tech that will never be used. That's a waste.
The Solution
Get rid of the old CRT monitors and outdated stations. They're not serving anyone. They are cluttering up the environment and cutting down classroom flow. Take time making a technology plan that will replace them with something that will serve your students. And in the mean time, use some old-school creativity while you do.
Even without computers in the classroom, it's possible to set up a teacher blog to showcase student achievement and promote home-school communication. You can also do what I call the "involuntary flip." I first got rid of textbooks and put my material on blogs and Learnist, telling students they could do the assignments at home or "use the text." You can guess what they chose!
Mistake #4: Buying technology students dislike and teachers can't use
Some educators get overwhelmed by technology when it's mandated. They are given tech that they end up never using, and they feel that technology isn't useful. Then, it's even more difficult for them to open up to the ideas that tech could bring to the classroom because integration has been handled poorly.
The solution
Offer elective workshops on just one or two things at a time. This gives teachers or educational leaders ideas they can take with them. Give examples of how the specific idea and technology can be used in class. Most important, set up partnerships between teachers and educational leaders who are using technology with those intrigued by the idea.
Oftentimes tech users don't reach out because they don't feel they're good enough to teach technology. They are good enough to showcase one or two things they're doing well in their classrooms. Outreach, and a couple of educators having coffee while talking tech build community and demystify technology. Grassroots outreach is a win-win for all.
It's good collaboration.
Conclusion
Technology graveyards don't have to exist at your school. Getting rid of them saves time and effort that can be directed into providing technology and training you'll use and enjoy. And when you're happy, your students are happy. At least until they find out you can use the technology to give them homework. But in my case, I discovered, they actually do it better.
That makes me smile, too.
4 Mistakes That Lead To School Technology Graveyards; image attribution flickr user donsolo