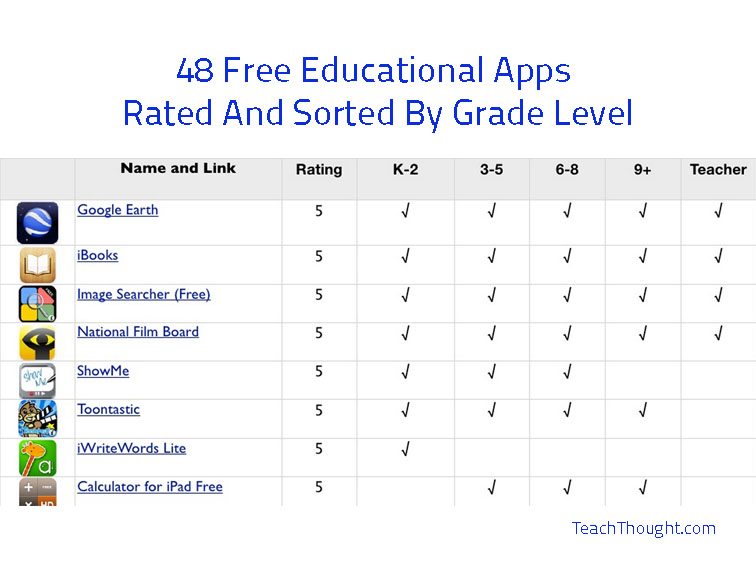 Free educational apps have been a boon to innovation in mobile learning.
For free, teachers can try out new approaches to learning with iPads and Android devices. Anything from basic arithmetic and spelling practice all the way to space exploration and historical perspective are available through little bits of software.
And for app developers, free apps can be beneficial as well. While they may not directly earn money (unless supported by ads), they can gain valuable market research, establish a brand, and see what sort of tools educators are demanding in their classroom. The bad news, if there is any, is that the quality of free educational apps may suffer at times, which makes list like the following so great. Gary Toews, Education Consultant at Abbotsford School District, put together the following list of some of the best free educational apps, helpfully sorting them by grade level, and even assigning a rating to each as well.
Many you've probable seen before, and probably have on your iPad already. But others, like National Film Boards, Videolicious and ScreenChomp may be new to you. Let us know on twitter if any you try stand out.