5 eLearning Options For Lifelong Learners
As research continues to support the value of a college degree and an increasing number of people are taking advantage of the opportunities offered by furthering their education, you may feel a bit overwhelmed. For some, the thought of pursuing a degree while balancing all of the other pressures of adult life, such as raising a family and working, is overwhelming. You may be thinking: I don't have the time or the energy to spend in a classroom.
If this sentiment describes you, you are not alone. There are only so many hours in a day, so it's understandable that some may not be able to fit the full-time pursuit of a degree into their lives. What is often not understood, however, is that you can take advantage of postsecondary learning without making such a large investment of time and money. In fact, there is an increasing amount of e-learning options available to boost your career and get you further ahead.
Here are five online learning opportunities you can take advantage of now
Courses Only 
One time and money saving option that many students aren't aware of is simply taking only the online courses needed to achieve your goal. Let's say, for example, your supervisor wants you to become familiar with a particular type of software to help you perform your duties. You could just take the virtual class(es) needed to meet that objective. A degree in office administration is not needed.
Similarly, there are other options for how you take courses that may meet your needs. For instance, the College of Liberal Arts and Sciences of the University of Iowa offers students the option of taking courses for variable credit. Under this option, you may be able to arrange to complete only the needed portion of the class and to receive credit for that section only. This may allow you the chance to learn that needed software program without taking an entire class on office administration.
Many schools offer similar options to break down course content, even with online delivery. You also may want to consider auditing a class. This means that you join in, but you do not complete any of the course work. Perhaps you only need a general understanding of current events. You might sign up for a current events class and listen in to gain what you need.
Do be aware that auditing courses costs the same and may get you what is needed in the short run; however, if you do decide to pursue a degree later, these courses do not receive credit or count toward a degree. On the other hand, the other courses only options can be tallied toward degree requirements. For these, do check on any time limitations as some courses may need to be repeated if the degree is not completed within a certain number of years.
Free Online Classes
Another option to consider is taking free online classes. Depending on which one you choose, there may be differing levels of commitment in time and coursework. However, this may be a good option for obtaining a needed skill in a way you can document for your current or a future employer.
Get Educated's Consumer Reporting Team recently assembled an impressive list of examples that should be reviewed by those looking for e-learning options to boost their careers. Their suggestions range from iPhone App creation, to learning a foreign language, social media, and project management. Many of the skills learned via these free courses can augment any career.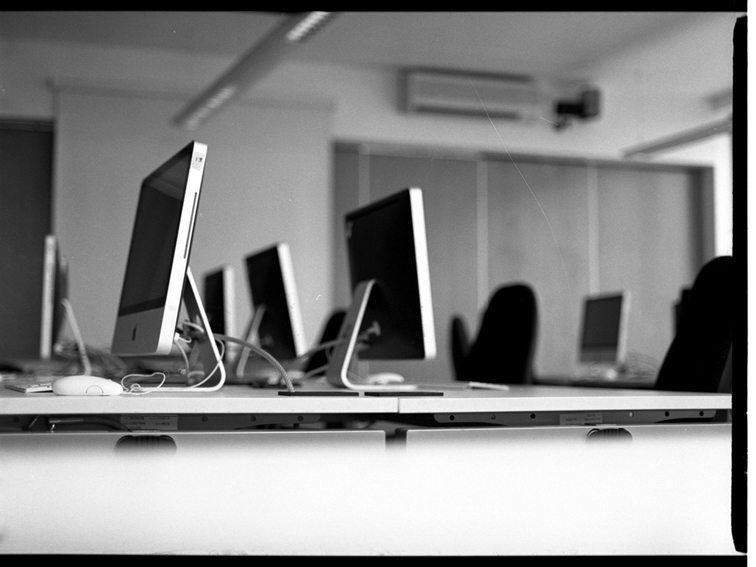 Digital Badges
Education Week's Katie Ash recently provided a nice overview of digital badges at all levels of education and their potential value for documenting skill acquisition for the workplace (13 June, 2012).
Ash explained that digital badges are earned by demonstrating at least competency in an area including soft skills like leadership. She added that: "once earned, the badges could follow students throughout their lifetimes, being displayed on websites or blogs and included in college applications and résumés" (13 June, 2012).
Although digital badges remain a new and somewhat controversial offering, you may want to see if your current or prospective employer accepts these. You could also check with professional organizations as well. For more information, please consult MozillaWiki.
Continuing Education
A tried and true favorite for those seeking postsecondary learning opportunities is also available online: continuing or lifelong education. Most colleges and universities offer courses in a wider variety of subjects than the traditional core curriculum of a degree program. Students can participate and often earn Continuing Education Units (CEU), a certificate of completion, a small amount of college credit (e.g., .3), or some other such documentation that they have completed the course. Some online programs also are designed to prepare students to take an exam required for a certain profession, or to achieve (re)certification in a field of study. Many courses are designed around personal enrichment as well.
Crowley College offers a good example of what may be available to you. Note that its site contains a group of courses designed specifically to help "dislocated workers" and that they offer financial aid to those pursuing a new career or retraining via one of these programs. They also provide "career path" information that may be of benefit to those who wish to boost their current or a new career with postsecondary education. Finally, there is a list of 30 categories with various subjects students can pursue online.
Certificate Programs
A final area to consider boosting your career is with online certificates at the undergraduate and/or graduate level. Often these programs can be used as a beginning path toward a degree or to augment existing credentials. For instance, most community colleges offer an array of undergraduate certificate programs like this list from Kellogg Community College. A student who completes the certificate in accounting, for example, could go on to the associate degree program; then on to a bachelor's and even graduate school.
Graduate certificates may be used to add additional credentials to an existing degree. This list from Ball State University provides a nice example of what may be available to you. These graduate certificates may also be used to update credentials, which is often a requirement in most professions.
Stepping Stones
In general, each of the above suggestions provides an easier option for boosting your career in a way that is less time-consuming than a full-degree program. There is nothing wrong with using these as stepping stones to a degree if you do not currently have one or with augmenting existing degrees you may have earned. You should also feel free to mix and match the various options as they meet your needs and those of your employer(s). Finally, don't hesitate to emphasize the documentation provided not only in the subject area of the option you choose, but also in the technical fluency completion of an online learning activity demonstrates.
By taking advantage of the e-learning options available to you, you can quickly boost your career.
This is a cross-post from content partners at bestcollegesonline.com; image attriubution flickr users danieldale and cvconnel