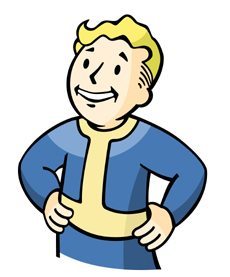 In my post "Gamification vs. Education – Irreconcilable Differences?" I wrote about the things that the video game industry needs to do in order to be taken seriously by educators, parents, and policy makers, so that game-based learning (GBL) can eventually become a serious option for mainstream learning. I concluded that there needs to be more attention paid to designing games that specifically align to the Common Core and that attempts must be made to empirically demonstrate the ways in which game play helps students develop useful, real world skills. This relationship is not, however a one-way street. Here are several things that educators at all levels can do to help make game-based learning a reality in their classrooms and to help spread the word.
Join a Discussion: There are many very active discussions about games and gamification available online that anyone can join or just follow. One of the best sites to explore is Games for Change. Sign up for their email list to get access to a vibrant community that almost always has suggestions for those who have specific questions. Whether you are looking for a game to serve a particular purpose and don't know where to start, or are not sure if a game  you already have in mind meets your educational objectives, online GBL communities offer a wealth of information and suggestions for the novice.
Play Some Games:  As an educator you don't have a lot of free time, but time spent in playing games is valuable for two reasons: 1) It's fun, and 2) you can't possibly know what games are available, what gaming culture is like, or how to incorporate them into the classroom without some experience playing them. There are literally millions of games available from simple ones at the iTunes App Store or online to incredibly elaborate ones like World of Warcraft,MineCraft, or Lord of the Rings Online that can teach teamwork, collaboration, and critical thinking. There are so many free games available online that you can easily find one that suits your personal interests or academic goals with a quick Google key word search.
Take a Baby Step: Many people think that adopting game-based learning is an all or nothing proposition, and that you will need to revamp your entire curriculum to incorporate games into it. This is about as far from the truth as possible – and represents one of the biggest obstacles to teachers using games in the classroom. Start small. Choose one specific learning outcome and a mini-game that helps students meet it (there are about uncounted millions of free flash games online at sites like Pogo.com, Armor Games, or Game-Arcade). As an alternative, choose an activity that a game would provide an engaging introduction to like Angry Birds for physics. If this small implementation works, do some more, or go for it and gamify your entire curriculum. But starting with a clear and easily attainable objective is the key.
Embrace Failure: Games depend on the one thing that educators fear the most – failure. Game players are expected to fail and learn from the experience, and it works. If you are an educator who wants to use games in the classroom, you must understand that your students will fail repeatedly. That is good and, in fact, they are probably learning more by trying to solve difficult problems and failing than they would by getting "As" on a one shot test. Your role as the teacher is to help them understand why they failed, what they need to do to succeed, and most importantly, to help them articulate what they learned that helped them overcome the obstacles they conquered.
Be an Advocate: If you try incorporating games into your teaching and have a positive experience spread the word. Contribute your new understanding to a discussion board. Present at an educators' conference. Share what worked in a professional development workshop, or informally with your co-workers. Most importantly, find a way to connect with game designers and developers about how they can help make games that work for educators. This may seem daunting, but in the age of app stores and mini-games, there are game producers everywhere. If you are having difficulty locating one, attend one of the gaming conferences like Games for Change or find a local Maker Movement "hackerspace" and spend some time there seeing what's going on. You can even bring your students to make the trip really worthwhile.
Change cannot happen without understanding and effort. These tips will help you gain knowledge of the games that are available and make easy to achieve efforts to incorporate them into your teaching. Change also cannot happen without vocal supporters, so if you find this information useful and are able to embrace the power of GBL in your classes, spread the word!
For more concrete ideas about incorporating GBL in education check our this guest post on Emerging Ed Tech: "Introducing a Game-based Curriculum in Higher Education."