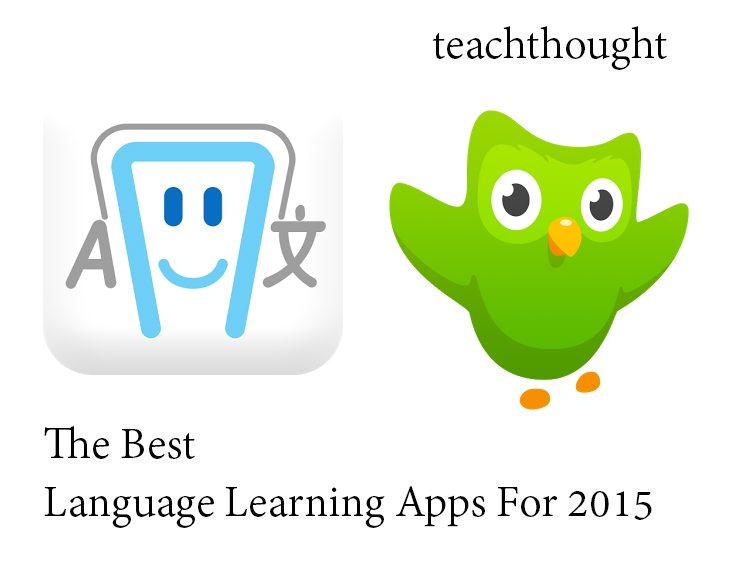 The Best Language Learning Apps For 2015
by TeachThought Staff
This post was promoted by HelloTalk, a highly-rated language learning app.
Skills like vocabulary and foreign language speaking are right in the sweet spot of what unattended and automated–often considered the very worst kind–can do.
But it needn't be that way. Handing a student a tablet as they practice basic skills with an app–especially one with adaptive design–is a perfectly legitimate use of edtech as far as we're concerned, and language learning is very much a part of that.
So with that in mind are ten of the best language learning apps for 2015, updated to include those with social dynamics, like HelloTalk, recent entries like Rosetta Stone, and stalwart Duolingo. We've also made an effort to include multiple languages, including Mandarin, French, Spanish, and English.
The Best Language Learning Apps For 2015

The Best Language Learning Apps For 2015
Nov 02, 2014 - itunes.apple.com -

6726

Use mems - fun and imaginative ways to remember a word or phrase - to learn whatever your heart desires.
Nov 02, 2014 - itunes.apple.com -

6225
Learn to speak Spanish, French, Italian, English, German or one of 19 other languages anytime, anywhere.
Nov 02, 2014 - hellotalk.com -

6146

HelloTalk - The 1st Language Exchange Social Networking App in the world.
Nov 02, 2014 - itunes.apple.com -

6615

Learn English, French, Spanish, German, Italian, Portuguese, Polish, Russian, Turkish, Japanese, Chinese with busuu in a fun and easy way and practise with a community of over 45 million native speakers.
Nov 02, 2014 - itunes.apple.com -

6285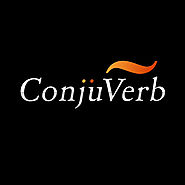 ConjuVerb makes it easy to look up and conjugate Spanish verbs. Quickly search any word, even in its conjugated form, and ConjuVerb will quickly show you the Root Verb, plus all the conjugations for all tenses & moods. You can save verbs to use later for reference or flash card testing. ConjuVerb contains over 630 of the most common Spanish Verbs for your reference.
Nov 02, 2014 - itunes.apple.com -

5818

Bonjour! Now you can learn French and play games simultaneously. With 9 addictive games designed for essential vocab & conversation skills, MindSnacks' French app is perfect for adults, kids, students and travelers who wants to read, write and speak one of the world's most beautiful languages.
Nov 02, 2014 - itunes.apple.com -

5900

Voxy is the world's first personalized language learning app that adapts to students' and employees' unique learning needs in real-time.
Nov 02, 2014 - itunes.apple.com -

5730

This guide is an attempt to systematically build up the grammatical structures that make up the Japanese language in a way that makes sense in Japanese. It may not be a practical tool for quickly learning immediately useful Japanese phrases. However, it will logically create grammatical building blocks that will result in a solid grammatical foundation. For those of you who have learned Japanese from textbooks, you may see some big differences in how the material is ordered and presented.
Nov 02, 2014 - itunes.apple.com -

7318

Pleco is the ultimate Chinese learning companion - an integrated dictionary / document reader / flashcard system with fullscreen handwriting input and live OCR, from a company that's been making the world's best mobile Chinese learning apps since 2001.
Nov 02, 2014 - itunes.apple.com -

6056

Learn English Easily provides you a relaxing and interactive way of learning a new language. You will have continuous opportunities to practice your mastery of the language by constantly interact with the software by connecting words with images to confirm their meaning.
The Best Language Learning Apps For 2015