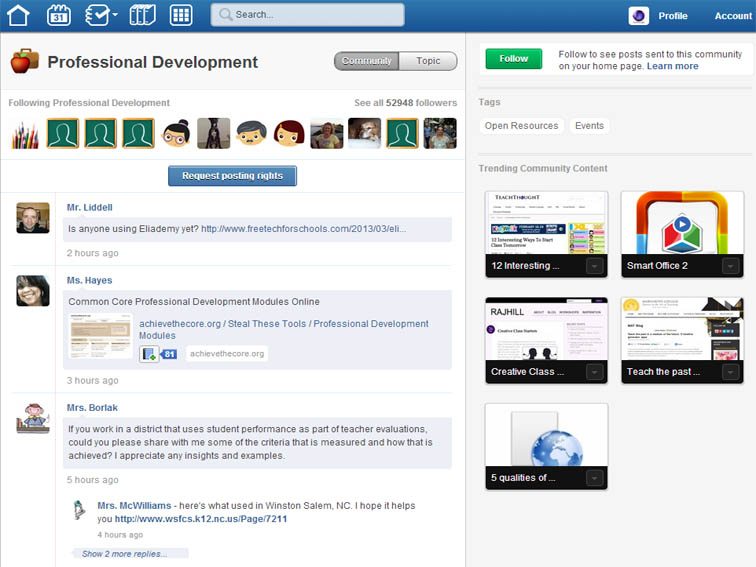 Exactly How A Learning Management System Can Improve Your Teaching
by Jill Margerison, Ph.D
At term's end, reporting season spells hours of tedium as teachers sift, sort and tally student scores. Typically, months of monitoring produce the 'bottom-line' – or a selection of five alphabetical letters – A,B,C,D or E – that measure so-called student progress. But in our data-driven age, are these traditional 'time-lapse' methods of reporting 'measuring up'?
With the surge of 'Big Data' and uber-connected students, expectations regarding education are changing. Increasingly, like much of the interaction in our society these days, feedback from the teaching fraternity is required to not only be rapid, but also dynamically flexible, ongoing and personalised. Accordingly, the future of teaching involves teachers fulfilling the multiple role of instructor, analyst and facilitator. The future of teaching involves 'learning analytics'.
Whilst 'learning analytics' might signal change, it also heralds new opportunities. Working with 'learning analytics' can leverage your educational delivery further than just the constraints of the classroom walls and the tight regime of time-tabled school days.
'Learning analytics' allows greater connection with up-and-coming i-Gen's who crave personalised outreach and two-way communication across multiple platforms. Understanding the 'learning analytics' helps you play to the strengths of each and every student to encourage improvement, tailor feedback and predict future performance.
Learning analytics also offers opportunities to make students accountable for their engagement with the teaching materials.
So whereabouts do you find and how do you 'mine' this big data to the best academic advantage? How do you use 'learning analytics' in your classroom to further empower your teaching in 2015?
With each connection to your Learning Management System (LMS), there is login data that records frequency of site engagement, pace of click rates and posting responses on discussion forums. 'Mining' the data delivered from these types of digital platforms can be like 'gold' in supporting and motivating students to engage, improve and re-consider their interaction with the material. It is via platforms such as an LMS that data to analyse learning performance can be analysed.
The following stories come from teachers using their LMS to leverage their delivery. The LMS provides data that helps the teachers customize their teaching and personalise the learning.
Monitoring Engagement With Content
"It had been a great lesson discussing various aspects of human psychology from our reading of Lord of the Flies. For homework, I asked the students to respond to a discussion forum online.
The objective was to encourage students to share critical responses that they had voiced during class time, online in written form. I wanted to develop greater confidence in my students via collaborative writing. Collaborating like this in an online discussion forum meant that students could learn from each other's writing in the comfort of their own learning space after the class had finished.
I explained to them that an email would appear in their inbox with a hyperlink to the discussion forum. It was the usual way that we leveraged discussion once class had finished and the students knew to go to this link and begin posting online.
But on this particular day my homework activity had a hitch! The best laid plans to post these extension questions were thwarted by an unscheduled staff meeting, a jam-packed highway of commuting traffic and my own son's rugby pick up! I didn't get to my computer until after 7.30 p.m that night. Was I too late to post the homework online for my class of 24, thirteen-year old English students?
To my astonishment when I logged into the LMS discussion forums, the homework had been posted.
Discussion forums and online discussion via text and photo uploads is second nature to my iGen students and in the absence of my starting thread, they had organised their own discussion about the novel. Student engagement, autonomy and authentic learning at work!
The next morning I thanked my class for their initiative. They smiled and thanked me for joining them online to further facilitate their discussion.
But you might ask did everyone join in? Were all 24 members of the class keen to chat about the novel online for homework? You probably know that the answer is 'no'. Not everyone will be swept up in the motivation and desire to join in – that is a reflection of human behaviour.
The significant factor, however, is that I was able to monitor those that demonstrated interest in contributing and those that held back. The data in the dashboard of the LMS provided me with digital time-logs. This meant that I could further extend those students that had taken this literary initiative and intervene to support and encourage those who had shied away. It also meant that I could create a positive dialogue around students who had taken 'academic leadership' in starting the discussion. These students felt proud of their achievements and motivated to do more."
Tapping into this type of data doesn't replace the traditional classroom teaching and learning experience but rather complements it. Learning analytics help teachers do their job by honing in on specific gaps in student knowledge. The benefit offers opportunity for timely intervention and rapid feedback prior to formal assessment.
Importantly, whilst it is still the pedagogy that must drive the learning and teaching, if students are not accessing their LMS to engage with course material and online classroom discussions, lack of data should flag immediate concerns to the teacher/facilitator.
Data & Ownership 
"I use the LMS to embed key video clips that I ask my students to watch prior to class time. If they have some knowledge of the topic before we meet, we can have a more substantial discussion in class. Essentially, it is a flipped learning approach.
When the students arrive in class, I make the dashboard stats of the number of views visible on the whiteboard. We all monitor the viewing progress stats of the video clips together and know who is 'ready' for discussion.
Sometimes, students who have watched the clips, explain the relevance of the video to the class. This not only puts these students in a teaching position but also provides peer-to-peer coaching opportunities. Accountability, more control and ownership over the learning journey in my class are key reasons that I choose to leverage with the LMS. Students like knowing that their efforts are noticed and recorded accurately."
Conclusion
Harnessing the data through use of stats makes the process of academic 'measurement' more transparent. It helps the students recognise their mistakes and even facilitates communication between peers about grading. The LMS in your school is just another platform that offers opportunity to provide a 'personalized' element to schooling.
What is your classroom story using data-derived material? Can blending learning analytics into your teaching environment contribute to greater student engagement and academic performance?
This is a generation obsessed with connectivity and everything digital. It is also a generation with different expectations regarding knowledge dispersal, communication means and methods of response. As a result, working with learning analytics helps teachers meet these changing needs.
Learning analytics spells the future in education; a future which involves stronger collaboration, interactivity and ongoing (even near-real-time) feedback. These processes signify new realities and develop both community and identity for our 'blooming' i-GEn-ers. Effective management of Big Data via analytical tools is the 'bottom-line' in 21st century teaching and learning.
The question for 2015 is how do we 'measure up'?
Exactly How A Learning Management System Can Improve Your Teaching; adapted image attribution flickr user tulanepublicrelations