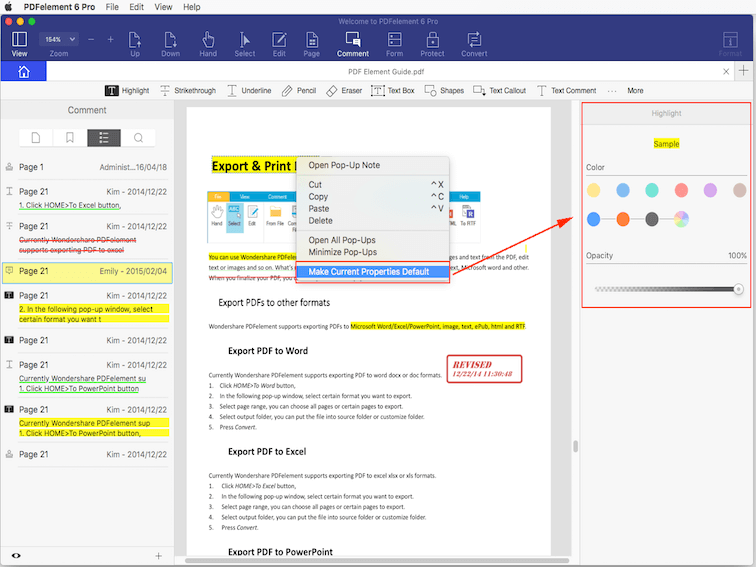 Going Paperless with PDFelement 6
by TeachThought Staff
This is sponsored content
Going paperless is on the to-do list of many teachers, especially mid-year when the stacks of paperwork steadily make their vertical climb and earn their own urgent place on that same list of pressing needs.
However, mastering a new workflow often seems like yet another unnecessary burden and the uncoordinated process of converting, organizing, visualizing, managing, and editing digital files can feel even more overwhelming than sloppy piles of paper.
The key to successfully streamlining your filing process lies in finding the right tool, and PDFelement 6 might be your one-stop shop to a clean desk and more organized classroom information.
Here's how it can help.
1. Easily Create Fillable PDF Forms
Collect information from students and parents through easier means with PDFelement 6's powerful new form recognition feature. It turns any non-fillable form made in Word, Excel or other Office applications into a fillable, editable PDF with just one click.
2. Export Form Data into Excel, Instantly
There's no need to learn JavaScript. PDFelement 6's brand new intelligent Data Extraction feature exports PDF form data from hundreds of identical forms into a single, accessible Excel sheet within seconds.
3. Export Data from Scanned PDFs
Eliminate tedious manual data entry that causes errors and regain your precious office space. PDFelement 6 combines OCR technology and Data Extraction to quickly and accurately export data from hundreds of scanned, paper forms and documents into a single Excel sheet.
4. Smarter, Faster Text Editing
PDFelement 6's robust editing engine empowers users to finally edit any document just like they would in Microsoft Word without losing fonts and formatting.
5. Work Better, Faster
The new Office-inspired interface is seamless across Windows and Mac, providing a remarkably consistent user experience.
Although change can be scary, so can that mounting stack of things to do, particularly when you have more important items (like actual teaching) to cross off of the list. Conquer your paperwork organization issues for good by creating a digital workflow system that incorporates the benefits of PDF files with the ease of hands-on access that paper provides.
With an iPad, a plan, and PDFelement 6, you can clear off your desk, your to-do list, and maybe even your cluttered mind, and get back to work doing what really matters.
If going paperless is something you're interested in, you can try it for free for Mac and Windows.
Disclosure of Material Connection: This is a "sponsored post." The company who sponsored it compensated us via payment, gift, or something else of value to write it. Regardless, we only recommend products or services we use personally and believe will be good for our readers. We are disclosing this in accordance with the Federal Trade Commission's 16 CFR, Part 255: "Guides Concerning the Use of Endorsements and Testimonials in Advertising."
Going Paperless with PDFelement 6