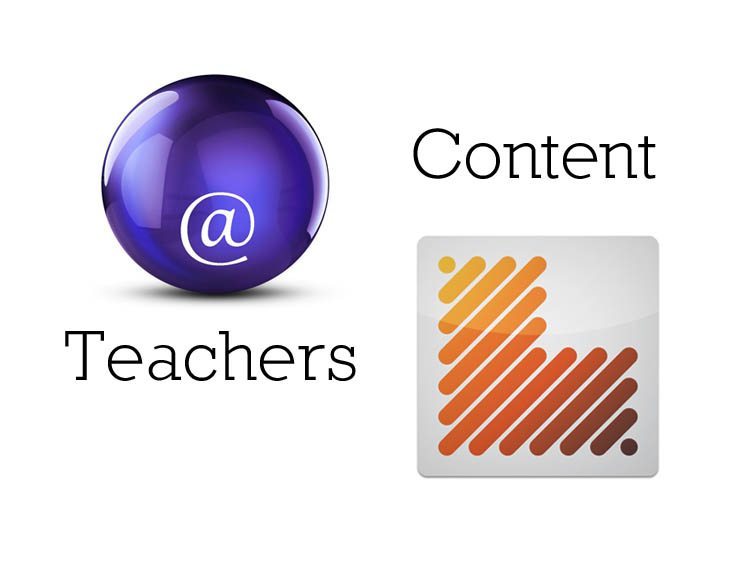 by Dawn Casey-Rowe, Teacher & Learnist Evangelist
Technology must be able to help us reach deeper into our students' potential in the subjects we teach.
There's a debate in tech circles about the appropriate use for technology in the classroom. Most early adopters believe that technology is simply a means to an end, with the end being good teaching. Technology enhances the best of teaching, bringing it to a new level of accessibility, a wider audience, and giving it a social aspect that students can truly own and take with them outside of the classroom.
Learnist has been a critical part of integrating social learning into many classrooms. Over the next couple of weeks, I'd like to spotlight teachers I've discovered through Learnist that have been inspirational to me.
While researching fitness, I discovered an educator who is inspiration incarnate. Literally–the man teaches inspiration, and his classroom is the great outdoors.
Dr. Ian Boyle is an outdoor educator at Sydney and Wollongong Universities. He explains that he likes to incorporate technology into his teaching. Dr. Boyle's discipline is a fascinating one. His doctoral thesis discusses how adventure-based training and sports psychology impacts the serious athlete. In fact, a great deal of Dr. Boyle's materials center around extreme sport, outdoor adventure, and the psychology behind inspiring athletes. I found Dr. Boyle's work on Learnist due to my own love of athletics and the psychology of success.
This board highlights Dr. Boyle's work in the great outdoors, his classroom. He, himself, is an elite athlete with an impressive athletic and educational CV who teaches others to use the outdoors "to be the best they can be" through "experiential learning."  He shows that experiences reinforce learning–these are lessons students take with them for their entire lives.  In teaching using this methodology–instructing the next generation of PE instructors, athletes, and success thinkers using sports like hiking, kayaking and gymnastics, he is hitting on success that all educators and athletes should be interested in studying and replicating.
In the introduction to his thesis Dr. Boyle states that, "It is my dream that all athletes and children have the opportunity to develop their mental skills so that they may get the most out of their sport and their lives." As an athlete and a former coach and martial arts instructor, I couldn't agree more. Fitness is a life commitment. Even for those not participating in extreme sports, Dr. Boyle's work and teaching are inspirational. Looking at Dr. Boyle's boards on Learnist makes me want to try new sports, and get out there right now.
Nothing could be more important than his board Sports Psychology, which answers the question "Why train your brain?" Positive attitude and visualization is a key element of athletic success–psychologists, athletes, coaches and trainers agree on this issue.  Even for the casual athlete, athletics and fitness increases overall health and brain functioning. I, personally, would like to see daily athletics or fitness incorporated into school routines for students and faculty alike.
Dr. Boyle's students get in on the action on Learnist, too, using all of the technology he brings to the table. They blog about their adventures in the Blue Mountains of Australia, and use Google forms to rate their experiences. They seem to really love these experiences, by the looks of their Learnist boards and blogs. This is exactly the right balance–students getting out into the great outdoors, then sharing their adventures with the rest of the world, making us want to do the same.
Follow Dr. Ian Boyle's boards on Learnist, and read his thesis if you get a chance. Then, pick a sport and get out there.
As always, you can get the latest news from Learnist by following @LearnistTweets on Twitter, and liking Learnist on Facebook. Please join in–create, share and collaborate on Learnist as well. Show off your passions, and learn from the passions of others!
Several of Dr. Boyle's Learnist boards are coordinating information for his Outdoor Education class. Students make and post materials, and he provides Learnist materials not only as class materials, but to further spread the message of how the outdoor experience can have profound experiences on us. His students even blog about their experiences in class.