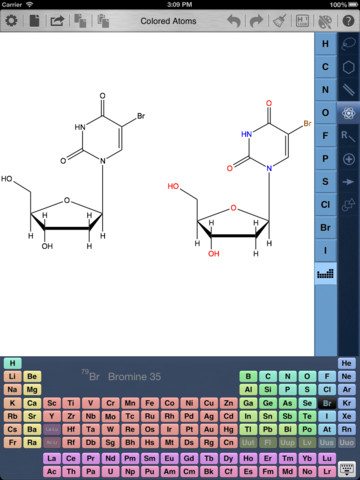 Innovative Educational Apps
Price: ChemDraw is $9.99 and Chem3D is Free
Grade Levels: 8-20+
Content Area: Science (i.e., Chemistry)
What Is It? An app that allows you to to create molecule structures–and then share them instantly with flick-to-share technology, a boon to mobile learning experiences.
What Makes It Innovative And/Or Worth My Time?
Like concept-mapping, it's probably easier to draw molecules on pencil-and-paper, but the sharing technology and error alerts for incorrectly drawn chemical structures makes this more useful than it might seem.
Easily and rapidly share molecular structures across mobile devices

Requires only a simple finger swipe gesture to transfer images from one to another user regardless of geographic location