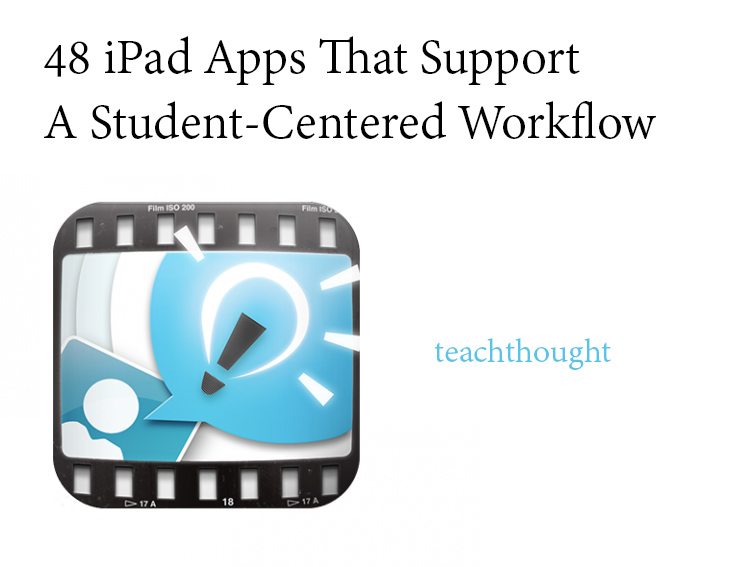 48 iPad Apps That Support A Student-Centered Workflow
by TeachThought Staff
Updated for 2019–2020
If you use iPads in your classroom, you've likely been faced with the challenge of workflow–how work, data, and thinking are distributed, collected, and aggregated.
We've talked before about an iPad workflow in the classroom, and there are no easy solutions, if for no other reason than every classroom is different.
This time, however, the collection is titled towards students–student-centered workflow that allows students to access content, turn in work, or collaborate with one another by design.
If you know any not on the list, let us know in the comments.
48 iPad Apps That Support A Student-Centered Workflow
48 iPad Apps That Support A Student-Centered Workflow