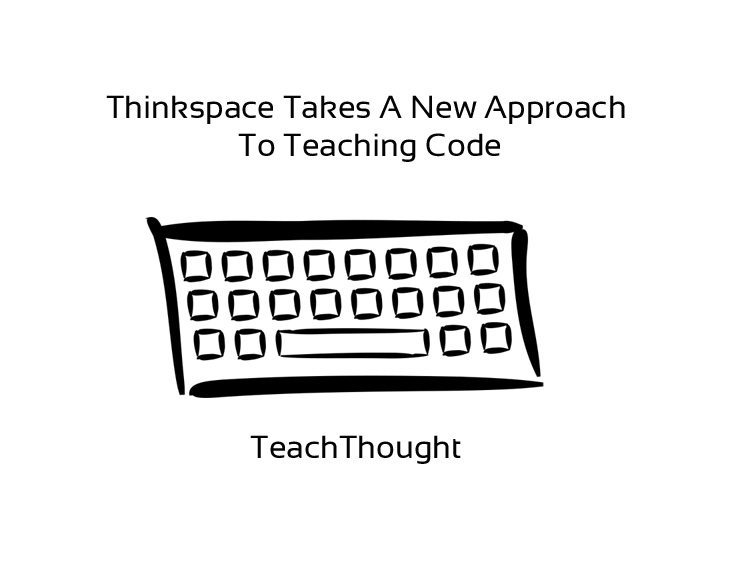 Thinkspace Is A New Approach To Teaching Code
The issue of teaching computer programming at younger age in schools cropped up again over the summer, and a 16-year-old student has put forward an innovative solution. Plymouth-based James Anderson is the brains behind Thinkspace, an organization that aims to promote coding in schools at GCSE level.
Anderson and his friends were frustrated with the current ICT curriculum, which focuses on using software like Excel and Powerpoint rather than the technical skills they will need to develop their own apps, games and software. Although Thinkspace isn't trying to change the curriculum, it is trying to get schools to create their own "Thinkspaces" – computer workshops where students are free to create and collaborate on any software they want.
To join the program, schools don't necessarily have to have a high-tech development lab – any space with enough computers for all the students who want to participate will do. A teacher from the school needs to sign up to the social network Thinkspace Social, and they can then begin inviting students to join in. Speaking to Wired magazine, Anderson said: "We are trying to get rid of the stereotypes associated with the words code, coding, programmers… and make it cool to create apps. That's why we are not using the word code in our name."
Thinkspace has already attracted the support of Jimmy Wales, the founder of Wikipedia, Apple co-founder Steve Wozniak and Twitter's Dick Costolo, among others. The concept has similarities with Google Campus, the seven-floor facility in East London that offers start-up firms a place to collaborate and get mentoring help from experts, as well as the after-school Code Clubs that have been established in a number of primary schools.
Initiatives like these are designed to address the gap in teaching coding between primary and secondary education, and college and further education. While there are plenty of university courses that teach coding – Middlesex University, for example, offers a computer science degree alongside a variety of related courses – there is a lack of syllabi teaching similar skills at A-level and GCSE.
Part of the problem is a lack of educators who are qualified to teach coding: or rather, a lack of motivating factors for those with the skills and knowledge to enter the world of teaching. Experienced programmers can earn significantly higher salaries working for private companies than they can teaching in schools, so there is little reason for them to make the switch. This makes it difficult to integrate coding into the GCSE syllabus nationwide, leaving it up to voluntary initiatives like Thinkspace and Codeclub to get children programming earlier.
However, there is some progress coming in the near future. A recent Department of Education shake-up of the computing curriculum will remove the necessity of teaching basic office application skills like Word and Excel, and add in the teaching of programming for children as young as five.
The curriculum, which is due to come into place from September 2014, will teach the creation and debugging of simple programs in key stage one, and an understanding of computer networks and search in key stage two. At key stage three, children will learn about Boolean logic, programming algorithms and different kinds of hardware and software.
The shake-up is one of the biggest changes forthcoming in the new curriculum. Education secretary Michael Gove said it is designed to make the UK's IT skills more competitive. "For the first time children will be learning to program computers. It will raise standards across the board – and allow our children to compete in the global race," he said.
Meanwhile, a massive open online course (MOOC) was launched recently through a joint partnership between exam board OCR, Cambridge University Press and the Raspberry Pi Foundation, which makes basic, super-cheap computers than can be used to teach pupils how to code. The course is aimed at GCSE students aged between 14 and 16 and will prepare them for the forthcoming overhaul of the curriculum.
"Everyone interested in learning the basics of computing should take advantage of this resource, whether it's for self-teaching, revision or alongside teaching of our GCSE course in the classroom," said OCR chief executive Mark Dawe.
Thinkspace Is A New Approach To Teaching Code