The Best Education Blogs For 2014: One List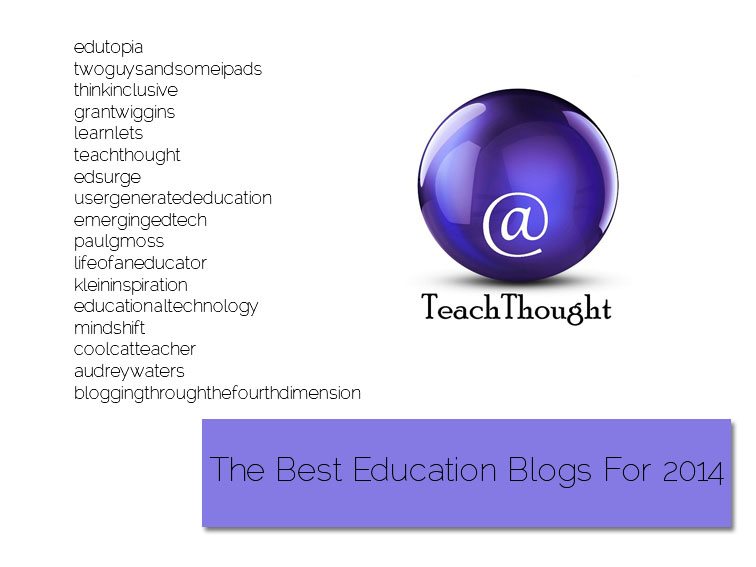 The Best Education Blogs For 2014: One List
As social media "follows" have risen in popularity, mere "blogging" seems old news, but it nonetheless remains a powerful–perhaps still the most powerful–way to distribute thinking, strategies, tools, and even curriculum to continue to support teachers, schools, and other growing sects in education.
This is by no means an exhaustive list–and like most "best of" lists, it's maddeningly subjective. It's also in no certain order–it's just one list of the best education blogs for 2014. You'll notice several well-known blogs, and some new faces as well. That was on purpose.
Also intentional was a kind of variety, from teaching and learning, to technology and Exceptional Child Education, to good old-fashioned ed reform–and even some "blogs" that aren't really blogs.
Because the internet.
It's an inherently and unavoidably biased list, and we likely missed some great ones, but that's where you come in. With list.ly, you can suggest additions, and vote on what's there to "crowdsource" the list–so please do! Then we can be collectively biased together.
So, as we enter a new year of progressive learning, consider the growing list (27 and counting, in alphabetical order) of the best education content on the internet.
List referred to not found on Listly. A typo maybe?
The Best Education Blogs For 2014: One List