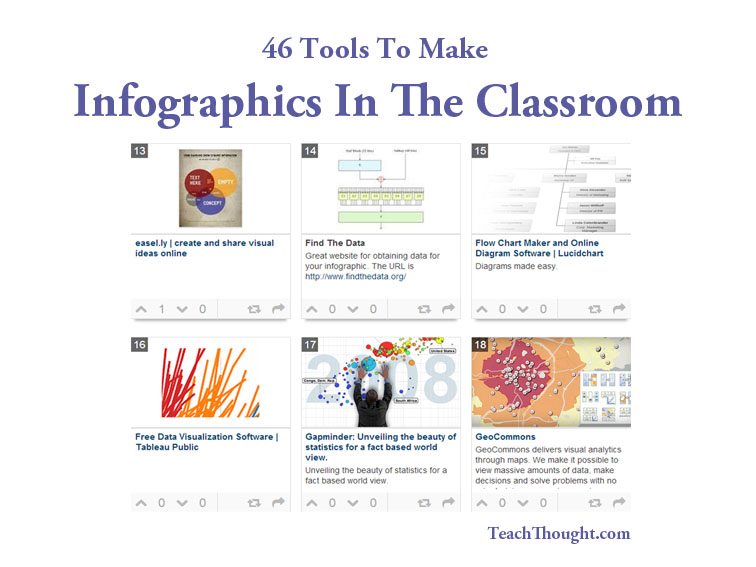 Infographics are interesting–a mash of (hopefully) easily-consumed visuals (so, symbols, shapes, and images) and added relevant character-based data (so, numbers, words, and brief sentences).
The learning application for them is clear, with many academic standards–including the Common Core standards–requiring teachers to use a variety of media forms, charts, and other data for both information reading as well as general fluency. It's curious they haven't really "caught on" in schools considering how well they bridge both the old-form textbook habit of cramming tons of information into a small space, while also neatly overlapping with the dynamic and digital world.
So if you want to try to make infographics–or better yet have students make them–where do you start? The 46 tools below, curated by Faisal Khan, are a good place to start. And with the sheer quantity and variety–from sources of data and models to tools that create them (including our personal favorite, piktochart), you can almost certainly find something to use in your classroom that's not too pricey, that works for your grade level, and that isn't blacked by your district's incredibly frustrating filter.
Infographics, Charting and Mapping Tools & Apps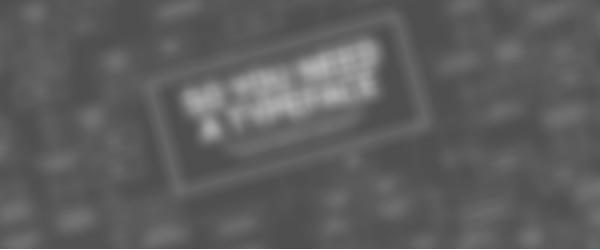 Infographics, Charting and Mapping Tools & Apps
Tools, Applications, Inspiration, Visualisation and Data Sources for making Infographics. Ideas, Software, Design, PSD
Opensource, Free and Useful Online Resources for Designers and Developers

Great collection of tips and essential infographic graphics design kits to get you started

GraphicRiver files for download in: Infographic Design

Visual editor (configurator) of amCharts. You can use it as a web service for including charts to your pages.

Find the best inforgraphics on a daily basis.

Welcome to Better World Flux, a beautiful interactive visualization of information on what really matters in life. Indicators like happiness, life expectancy, and years of schooling are meaningfully displayed in a colourful flowing flux.

ChartGo - Create Charts Online Fast and Free. Online Graphing. For creating graph and charts. Create Pie Charts, Bar Charts, Line Charts. Create Graphs.

ChartsBin.com is a web-based data visualization tool that will allow everyone to quickly and easily create rich interactive visualizations with their own data.

iCharts accelerates data storytelling with simplistic, interactive, visualization tools for big and small data providers.

Circos appears on the cover of Nature Review's 2013 Cancer Calendar in the form of a figure taken from Nature Reviews recognizes the importance of clear and informative figures: "Indeed, given the adage that 'a picture paints a thousand words', good figures can encapsulate entire fields of cancer research without the need for extensive explanations."