Who Are The Top 10 Users On Pinterest?
It's not entirely clear what makes pinterest users tick. Images are curated into often gorgeous collections, with users spending hours on end to meticulously maintain their collections.
For users, does it function as a kind of visual social bookmarking, an engaging way to daydream, or something in between? And what role does pinterest–or the thinking behin it–have in education?
The following list should give you a head-start in pursuit of these sorts of questions. Below are the ten most followed users on pinterest. Pinterest is, as you probably know, a digital pinning board for images–kind of like Learnist, but without the videos, sequence, or focus on learning.
So maybe not like Learnist at all.
Nonetheless, one interesting bit about pinterest is that the top follows are refreshingly devoid of celebrities, unlike twitter, facebook, or even instagram.
Another takeaway after skimming these "power users" is to see the very diverse ways using categorize their images. There is no "right way," but rather different approaches to imposing order on some very impressive visual collections.
Have a look. And follow TeachThought on pinterest while you're at it.
1. Joy Cho, 5.2 million+ followers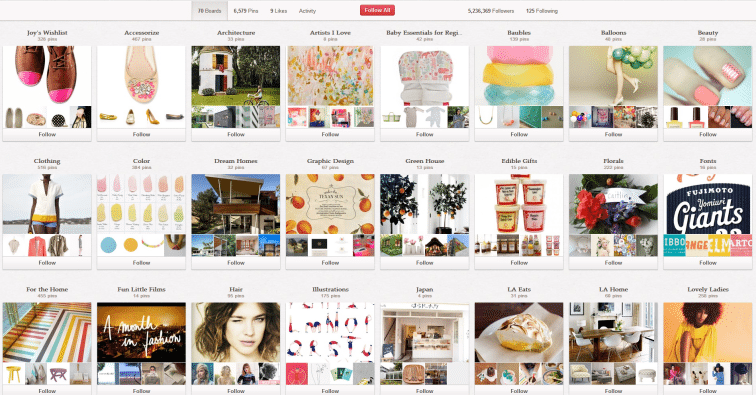 2. Jane Wang, 4.9 million+ followers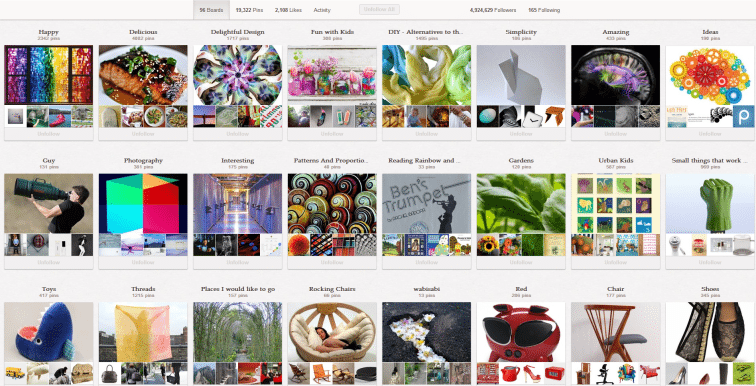 3. Bonnie Tsang, 3.2 million+ followers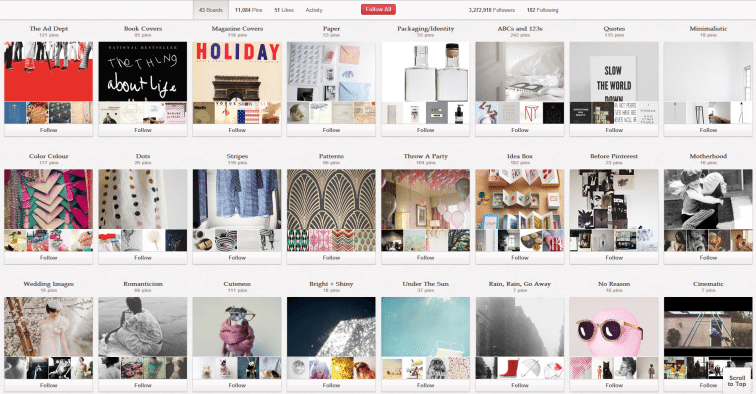 4. Bekka Palmer, 3.1 million+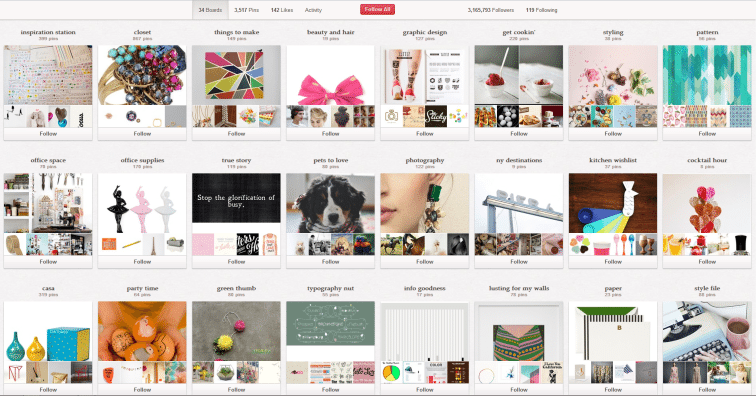 5. Cathie Hong, 3.0 million+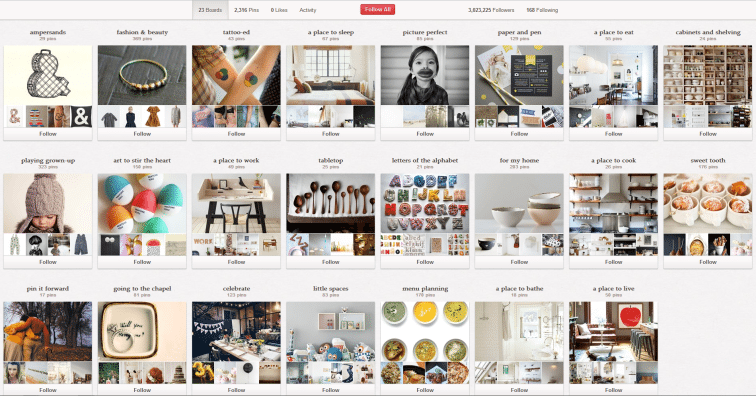 6. Evelyn, 2.6 million+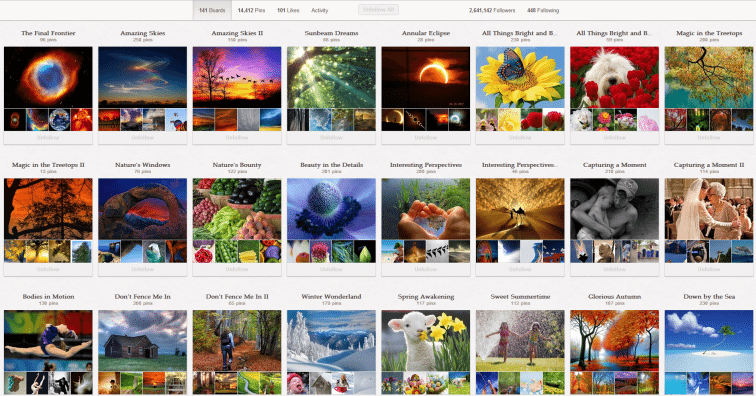 7. Christine Martinez, 2.6 million+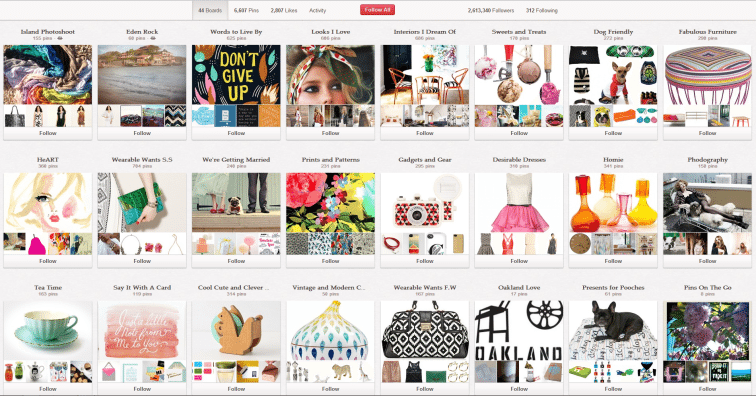 8. Mike D, 2.5 million+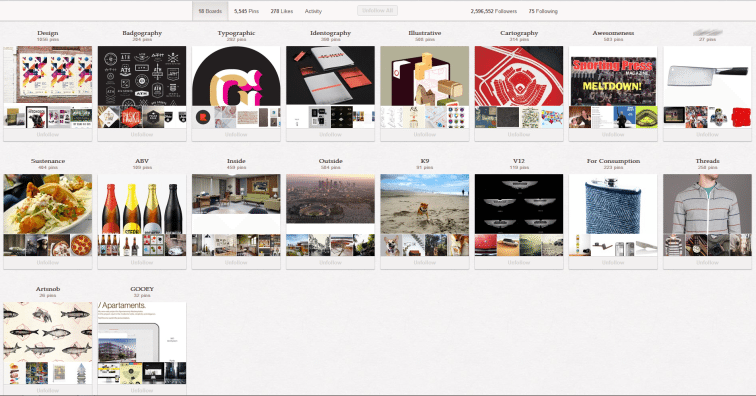 9. Michael Wurm, Jr., 2.5 million+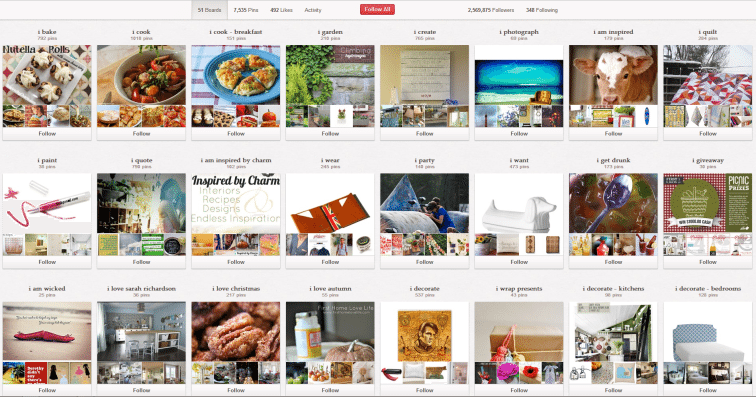 10. Molly Pickering, 2.5 million+