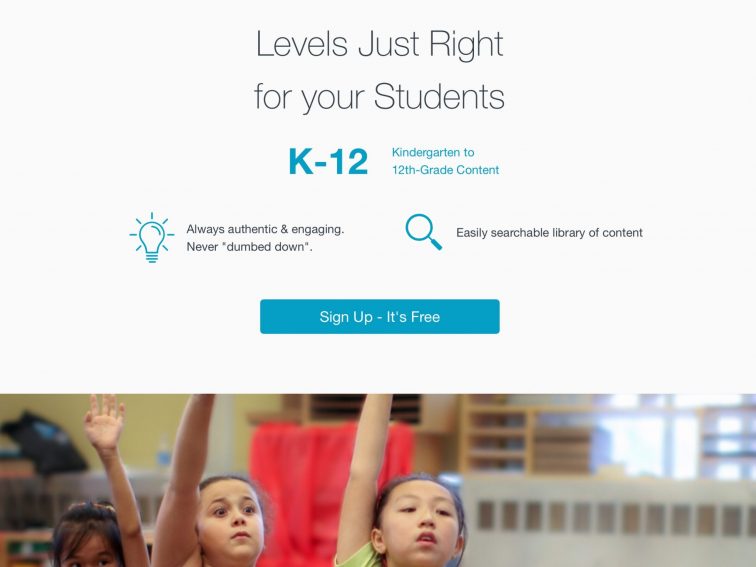 10 Ways To Use ReadWorks In The Classroom
by TeachThought Staff
At TeachThought, we've been using ReadWorks as a simple way for students to build background knowledge and improve literacy skills from elementary school to high school.
There are several features that make this online literacy platform useful, but more than anything else, we've enjoyed how easy it is to use (create classes, create assignment ques, monitor progress, etc.), its cost (free), and the range of texts available to grow literacy skills in students.
Helping students understand for themselves why students should read is perhaps the most crucial 'literacy skill' of all, and there are many reasons why students dislike reading.
10 Ways To Use ReadWorks In The Classroom
1. Find high-quality nonfiction and fiction articles for all students to practice every day with the Article A Day series.
What is the Article A Day series?
The Article A Day series by ReadWorks is a "high-impact, 10-15 minute daily routine where students read one high-quality nonfiction article as part of a weekly, related article set. Article-A-Day™ builds students' background knowledge, vocabulary, and reading stamina."
2. Engage hesitant readers with StepRead fiction and nonfiction texts.
What is the StepRead series of articles by ReadWorks?
StepReads are 'less complex versions of our nonfiction and literary Articles…handwritten by…authors who preserve all of the important knowledge of the original article, as well as the key academic vocabulary, rich syntax, word count, and beauty of writing
Note: ReadWorks encourages teachers to have students read the original article either before or after reading a StepRead article.
3. Create personalized reading goals for students.
4. Offer extra-credit for students when they complete reading assignments (or meet goals as given in #3).
5. Allow students to access ReadWorks at home to work on reading with parents/family members.
6. Monitor student reading comprehension over time.
7. Create reading groups based on interest, ability, fiction/nonfiction, etc.
8. Use Paired Texts to promote higher-level thinking
9. Integrate ReadWorks with Google Classroom by:
Importing classes from Google Classroom
Publishing assignments directly to your Google Classroom Stream
Allowing students access and complete assignments directly from their Google Classroom Stream
10. Allow students to create their own reading list per semester based on self-created reading interests and goals.