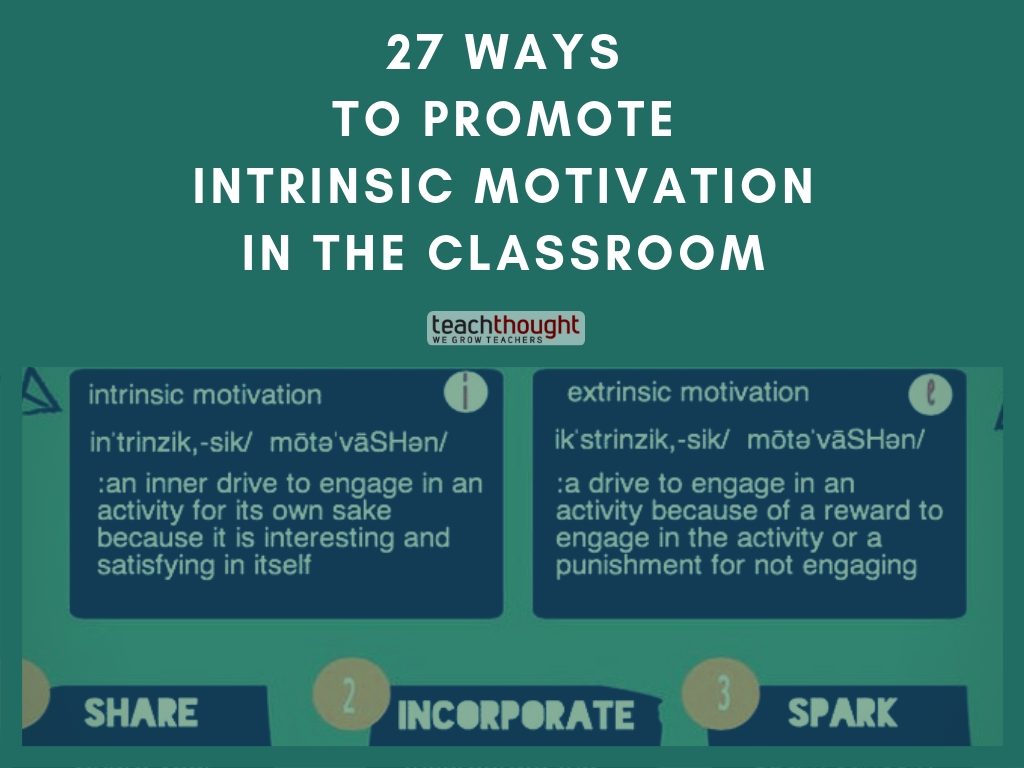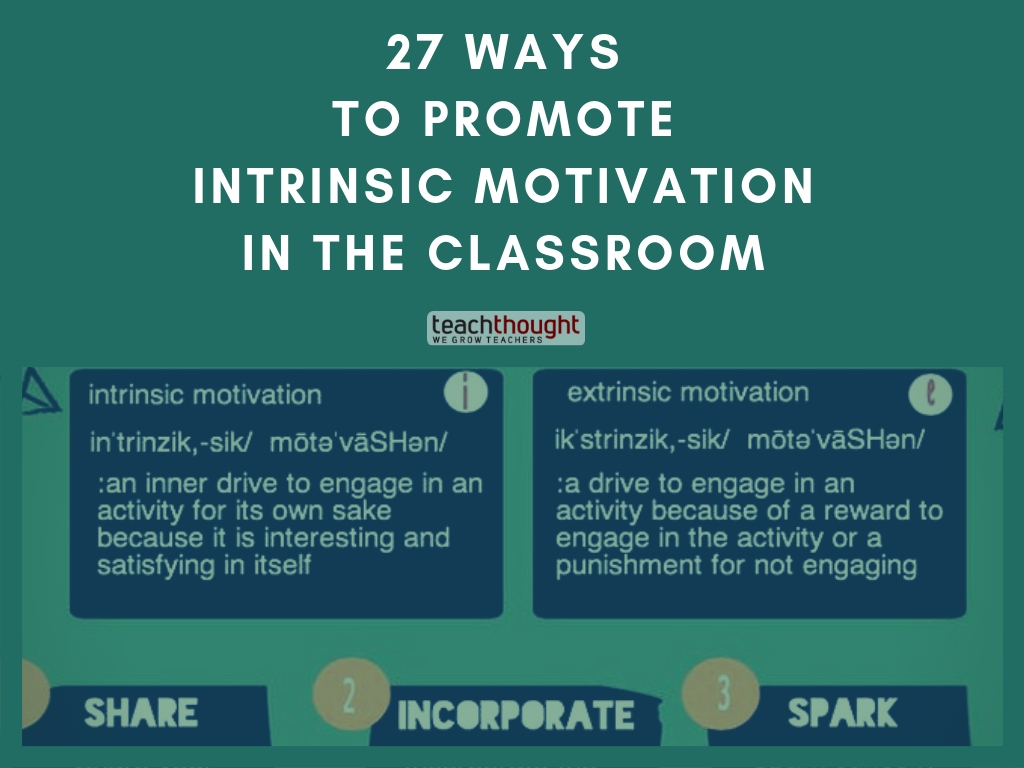 What Are The Best Ways To Promote Intrinsic Motivation In The Classroom?
by TeachThought Staff
We've talked about the definition of intrinsic motivation in the past. We've also talked about some basic ways to improve student motivation.
This time, it's Mia MacMeekin's turn to speak to you about the same, but through gridded, blocked, and easy to read infographics. The graphic starts with a definition for both intrinsic motivation and extrinsic motivation, then offers 27 verbs that can help promote that magic stuff that is characterized by curiosity, effort, engagement, and academic success.
Some were a little iffy–'praise' and 'milestones' seemed a little closer to extrinsic motivation. But the vast majority are useful to consider as you design units, lessons, and activities this school year.
Our favorites?
5. Create a grade free lesson
7. Challenge students to come up with new solutions to old problems
8. Encourage creative ways to accomplish the same task
22. Create a trusting atmosphere
23. Create a class vision
24. Engage in community service
27 Ways To Promote Intrinsic Motivation In The Classroom

27 Ways To Promote Intrinsic Motivation In The Classroom; 27 Ways To Promote Intrinsic Motivation In The Classroom