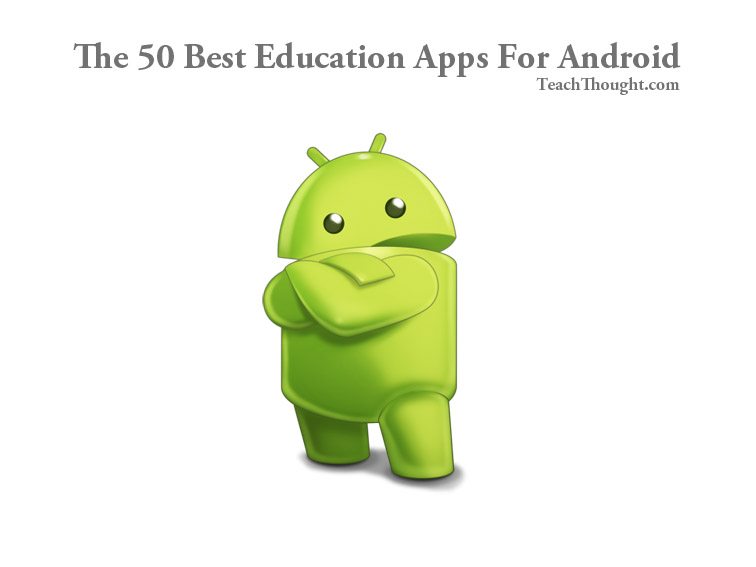 Mobile learning. Tablets in the classroom. Apps replacing textbooks.
Apple may have started the craze, but the trend is now platform and device-agnostic. While iOS remains the system of choice for most developers (if for no other reason than the wild-west of the Google Play Marketplace versus Apple's more streamlined iTunes store), learning-with-apps is as accessible on Android devices as it is on the venerable iPad.
The following 50 educational apps–a mix of learning simulations, games, organization tools, and traditional learning apps–is a great place to get started.

The Must-Have Educational Apps List For Android
From editors at TeachThought, this is a collection of the must-have educational apps for Android, from learning simulations to organizing tools for project-based learning.