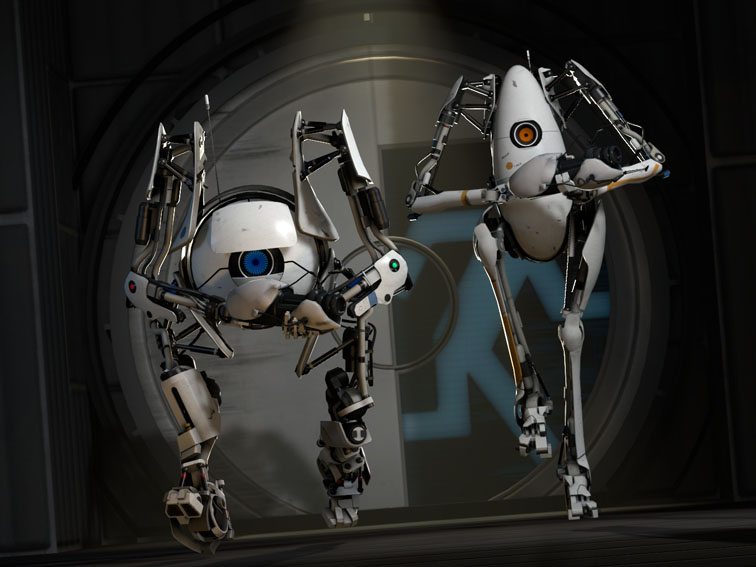 What Are The Best Learning Apps?
by TeachThought Staff
Cost: Varies by platform
Description: Civilization 6 is a turn-based strategy video game. In the game, players take on the role of a leader of a civilization, guiding it from ancient times to the modern era, aiming for various victory conditions such as cultural, scientific, diplomatic, religious, or domination. The game features complex gameplay mechanics, including city management, diplomacy, warfare, culture, technology research, and more, offering students a highly engaging and immersive experience.
Platforms: iOS, Android, MacOS, Steam
See also How To Teach With Video Games
2. Kahoot
Cost: $3.99 per month
Description: Kahoot! is an educational tool that transforms traditional quizzes and assessments into interactive, gamified experiences. Teachers can create engaging quizzes and surveys, and students can participate using their devices. It's a dynamic way to boost classroom engagement and assess learning.
Platforms: iOS, Android, Google Chrome
See also The Best Free Browser-Based Games For The Classroom
3. IXL
Cost: $19.95 per month
Description: IXL is an online educational platform that offers personalized learning experiences for students in various subjects such as math, English language arts, science, and social studies. It provides interactive exercises, adaptive assessments, and a comprehensive curriculum aligned with educational standards. Students can work at their own pace, receive real-time feedback, and access diverse problems to strengthen their skills and understanding of the topics.
See also How To Use IXL.
Cost: Free; $25 per month or $180 per year
Description: Tynker is an educational platform designed to teach children the fundamentals of coding and computer programming in a fun and engaging way. It offers an intuitive interface and interactive courses that make learning to code accessible to kids. Through interactive lessons and activities, children can learn programming concepts and create their own games, animations, and interactive stories.
Also consider: Hopscotch, Scratch, Swift Playgrounds, Codea
5. Seesaw
Cost: Free; $180 per year
Description: Seesaw is an educational platform and app designed for students, teachers, and families to engage in digital learning. It provides a versatile digital portfolio and communication tool that allows students to showcase their work, demonstrate their understanding, and collaborate with peers. Teachers can assign and review activities, provide feedback, and track student progress. While parents can stay informed about their child's academic journey, providing a well-rounded view of their learning experience.
Platforms: iOS, Android, Google Chrome
See also 55 Of The Best Free Education Apps For iPad
Cost: Free; $129.99 per year
Description: Explain Everything is a powerful app that serves as both an interactive whiteboard and a video creation tool for teachers and students. It allows teachers to create engaging lessons by drawing, adding text, importing media, and recording their explanations directly on the screen. This is an excellent tool for making complex concepts easy to understand.
Platforms: iOS, Android, Google Chrome, MacOS
7. FlipGrid
Cost: Free
Description: Flipgrid is an engaging and interactive video discussion platform designed for educators and students. It enables users to create and share short video responses, fostering dynamic conversations and collaborations. Teachers can pose questions or topics, and students respond via video, encouraging a more personal and expressive form of communication. It promotes active participation, student engagement, and inclusivity in both in-person and virtual learning environments.
8. Khan Academy
Cost: Free
Description: Khan Academy is a free online educational platform that offers a wide range of instructional videos, practice exercises, and a personalized learning dashboard. The platform covers a multitude of subjects, including math, science, economics, history, and more. It's designed to support learners of all ages, from elementary to college level. Khan Academy aims to provide accessible, high-quality education to anyone, anywhere, helping users master academic concepts at their own pace. The platform's interactive approach and comprehensive content make it a popular choice for supplemental learning, test preparation, and skill development.
Platforms: iOS, Android, Google Chrome
Cost: Free
Description: Google Classroom is a web-based platform developed by Google for schools and educational institutions. It serves as a virtual classroom and learning management system, facilitating communication, assignment distribution, and collaboration between teachers and students. Teachers can create, organize, and distribute assignments, announcements, and resources easily, all within a centralized digital space. Students can access their assignments, submit work, collaborate with peers, and receive feedback from teachers, streamlining the learning process. Google Classroom integrates seamlessly with other Google Workspace tools, enhancing efficiency and enabling a smoother educational experience in both physical and virtual classroom settings.
Platforms: iOS, Android, Google Chrome
Also consider Google Docs, Google Drive, Microsoft OneDrive, Apple Pages
10. Epic!
Cost: $11.99 per month; $79.99 per year
Description: Epic! is a digital reading platform designed for children, providing access to an extensive library of high-quality, age-appropriate books. Geared towards early readers and young learners, Epic! offers a vast collection of eBooks, audiobooks, educational videos, and interactive quizzes. It aims to cultivate a love for reading and enhance literacy skills by offering a wide variety of engaging content across different subjects and genres.
Platforms: iOS, Android, Google Chrome
Also consider Newsela, News-o-matic, The Skimm
Cost: $9.99 per month; $59.99 per year
Description: Marco Polo is a video messaging and communication app that allows users to send short video messages to each other in real time. It combines the convenience of texting with the personal touch of video, allowing individuals or groups to share moments, thoughts, and experiences through short video clips. Users can record videos and send them instantly, making it a popular choice for staying connected with friends and family, especially when traditional live video calls may not be feasible. The app also offers features for doodling and adding filters to enhance the video messages, adding a playful and creative aspect to communication.
Also consider Noggin
12. YouTube
Cost: Free; $13.99 per month for no ads
Description: YouTube is an online video-sharing platform that offers an extensive array of educational content for teachers. It serves as a valuable resource where educators can access a wide range of videos covering various subjects, instructional strategies, lesson plans, and professional development. Teachers can utilize YouTube to find engaging educational videos that complement their lessons, explain complex concepts, demonstrate experiments, and inspire classroom discussions.
Platforms: iOS, Android, Google Chrome
Also consider Netflix, Brilliant, edX, Coursera
More Of Apps For Learning Inside And Outside Of The Classroom
Audible (audiobooks via Amazon)
Cost: $7.95 per month for plus; $14.95 per month for premium plus
Description: Audible is a popular audiobook and spoken-word entertainment service provided by Amazon. It offers a vast collection of audiobooks, podcasts, original programs, and more, covering various genres and topics. Users can listen to their favorite books and content on the go, making it a convenient platform for those who enjoy literature but may have limited time to read. Audible enhances the reading experience by providing narrated versions of books, often by well-known actors or the authors themselves, adding an immersive element to the storytelling.
Platforms: iOS, Android, Google Chrome
Cost: $14.95 per month
Description: Audiobooks is an app that offers a comprehensive library of audiobooks for book enthusiasts and listeners. Subscribers can access and enjoy a vast collection of professionally narrated audiobooks spanning multiple genres, including fiction, non-fiction, self-help, romance, business, and more. The platform provides a user-friendly interface, making it easy to browse, search, and listen to audiobooks on various devices, both online and offline. With features like personalized recommendations, variable playback speed, and the ability to sync bookmarks across devices, Audiobooks offers an immersive and convenient audiobook listening experience for all types of audiences.
Platforms: iOS, Android, Google Chrome
Cost: Free
Description: Libby is a user-friendly e-book and audiobook-borrowing app designed for accessing digital content from public libraries. Developed by OverDrive, it allows users to borrow and read e-books and listen to audiobooks directly on their smartphones, tablets, or e-readers. With Libby, users can browse their local library's digital collection, borrow titles, and place holds, and enjoy seamless reading experiences. The app offers customization options, such as adjustable fonts, themes, and playback speeds for audiobooks, making it accessible and enjoyable for all kinds of readers and listeners.
Cost: Free; $7.99 per month, $35.99 per year
Description: Quizlet is an online learning platform that allows users to create, share, and study digital flashcards. Users can create sets of flashcards with questions on one side and answers on the other, helping them memorize and review information on various subjects. Quizlet also offers other study tools, such as quizzes, games, and collaborative features, making it a versatile tool for students and educators alike.
Platforms: Google Chrome, iOS, Android
Cost: Free
Description: Khan Academy Kids is an educational app designed for young children, offering various interactive activities and games to support early learning. Developed by the Khan Academy, the app covers subjects like math, reading, social-emotional development, and more. It features engaging characters, colorful animations, and adaptive learning experiences tailored to each child's pace. Khan Academy Kids aims to make learning fun and accessible for children aged 2 to 7, fostering a love for learning in the early stages of education. The app is available for free and is suitable for use on various devices, making it a valuable resource for parents and educators.
Platforms: Google Chrome, iOS, Android
Cost: Free; $6.99 per month
Description: Duolingo is a popular language-learning platform that offers a gamified and interactive approach to learning new languages. The platform provides numerous courses for numerous languages, allowing users to practice reading, writing, listening, and speaking skills through bite-sized lessons. Duolingo's lessons are designed to be engaging and effective, incorporating gaming elements to make the learning experience more enjoyable.
Platforms: Google Chrome, iOS, Android
Cost: Free
Description: Drawing from millions of wildlife observations on iNaturalist, Seek shows you lists of commonly recorded insects, birds, plants, amphibians, and more in your area. iNaturalist allows you to scan the environment with the "Seek Camera" using the power of image recognition technology to identify the plants, animals, and organisms all around you using the Tree of Life. Add different species to your observations and learn all about them in the process.
Cost: Free; $8.33 per month
Description: Prodigy is an online educational platform and math game designed for elementary and middle school students. It combines a role-playing game format with math exercises to make learning mathematics interactive and engaging. Students create a customizable avatar and embark on a virtual journey where they encounter math challenges and battle fantastical creatures by solving mathematical problems. Prodigy covers various math topics aligned with educational standards, allowing students to practice and reinforce their math skills in a fun and game-like environment.
Platforms: Google Chrome, iOS, Android
Cost: $24.99 per month
Description: Brilliant is an educational app that provides hands-on learning experiences through interactive courses and problem-solving. It covers various topics, including math, science, and computer science, catering to learners of different proficiency levels. Brilliant's courses are designed to engage and encourage active problem-solving rather than passive information consumption. The platform often uses storytelling and real-world applications to make complex concepts more accessible. Through its interactive approach, Brilliant aims to help users develop critical thinking skills and a deep understanding of the subjects they are studying.
Cost: $120 per year
Description: MasterClass offers a unique educational experience by featuring high-quality video lessons from accomplished individuals, including experts in music, film, writing, cooking, sports, and more. Learners can subscribe to the platform to access a diverse range of classes, each taught by a notable figure in their respective industries. The courses are designed to be immersive and inspirational, providing insights into the skills and techniques contributing to the instructors' success. MasterClass aims to offer a curated and engaging learning experience that allows students to learn from the best in the world.
Platforms: Google Chrome, iOS, Android
Cost:
Description:
Platforms:
Also consider Boulevard AR, Assemblr
BrainPOP
Cost:
Description:
Platforms:
Sago Mini School (Kids 2-5)
Cost:
Description:
Platforms:
12 Of The Best Learning Apps For 2022