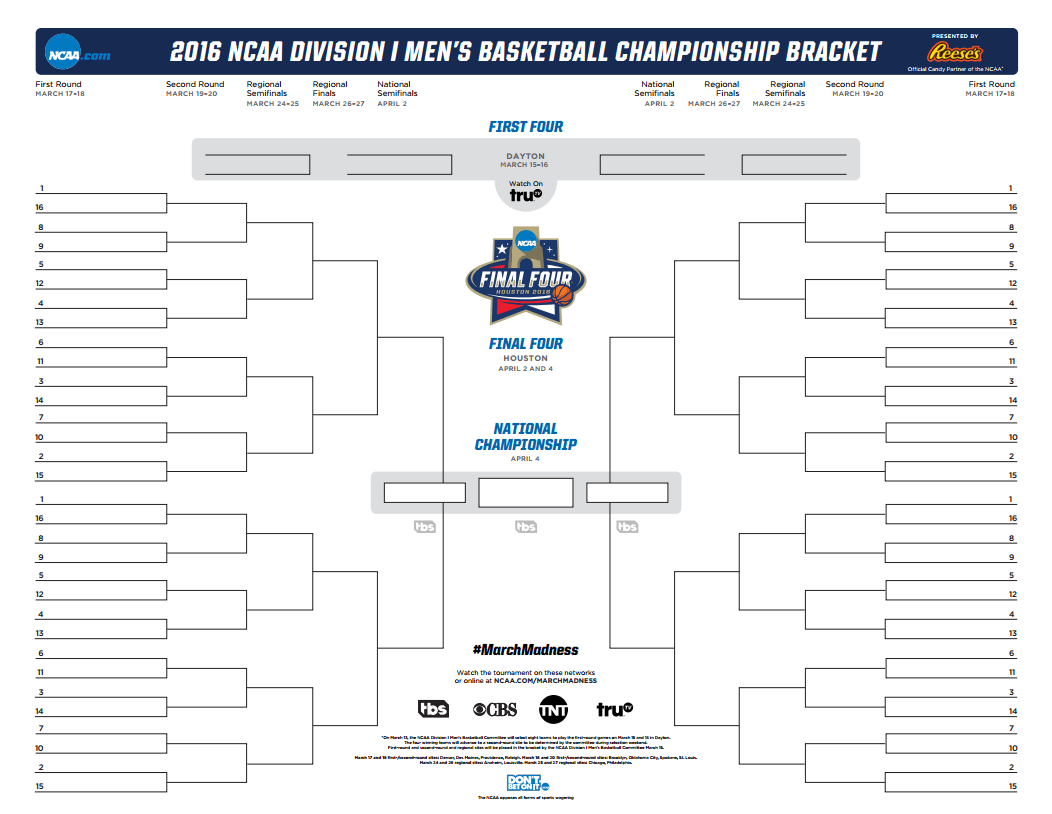 Download Your 2016 NCAA Bracket PDF Here!
by Terry Heick
TeachThought is based in Kentucky, and Kentucky is basketball country.
That means in addition to frameworks on inquiry and critical thinking, you can also get your 2016 NCAA Men's College Basketball Bracket here in PDF form. You can access it here on the NCAA site, or on our Google Drive here. (Our Director of Professional Development Drew Perkins is, for some reason, a Michigan State fan.)
My bracket will be garbage by Thursday afternoon, but what can you do? You print them anyway. Or use the app on  iOS. Or Android. Or the browser-based site. Or for Amazon Fire Stick.
Go Cats!