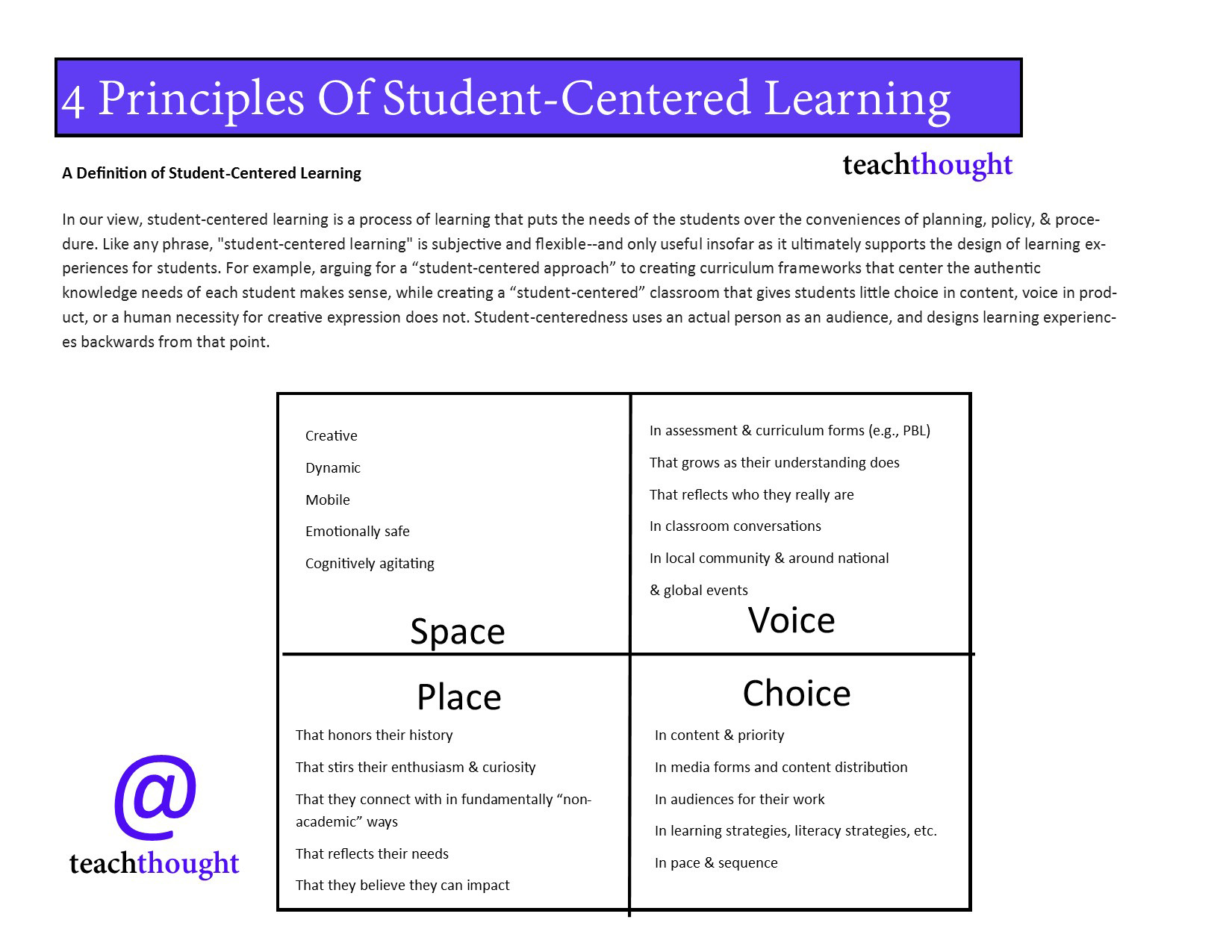 4 Principles Of Student-Centered Learning
by TeachThought Staff
A Definition of Student-Centered Learning
In our view, student-centered learning is a process of learning that puts the needs of the students over the conveniences of planning, policy, and procedure.
Like any phrase, "student-centered learning" is subjective and flexible–and only useful insofar as it ultimately supports the design of learning experiences for students. For example, arguing for a "student-centered approach" to creating curriculum frameworks that center the authentic knowledge needs of each student makes sense, while creating a "student-centered" classroom that gives students little choice in content, voice in product, or a human necessity for creative expression does not. Student-centeredness uses an actual person as an audience, and designs learning experiences backwards from that point.
With that in mind, here are 4 principles of student-centered learning to consider as you design curriculum and instruction.
4 Principles Of Student-Centered Learning
Space
Creative
Dynamic
Mobile
Emotionally safe
Cognitively agitating
Place
That honors their history
That stirs their enthusiasm & curiosity
That they connect with in fundamentally "non-academic" ways
That reflects their needs
That they believe they can impact
Voice
In assessment & curriculum forms (e.g., PBL)
That grows as their understanding does
That reflects who they really are
In classroom conversations
In local community & around national
& global events
Choice
In content & priority
In media forms and content distribution
In audiences for their work
In learning strategies, literacy strategies, etc.
In pace & sequence
4 Principles Of Student Centered Learning