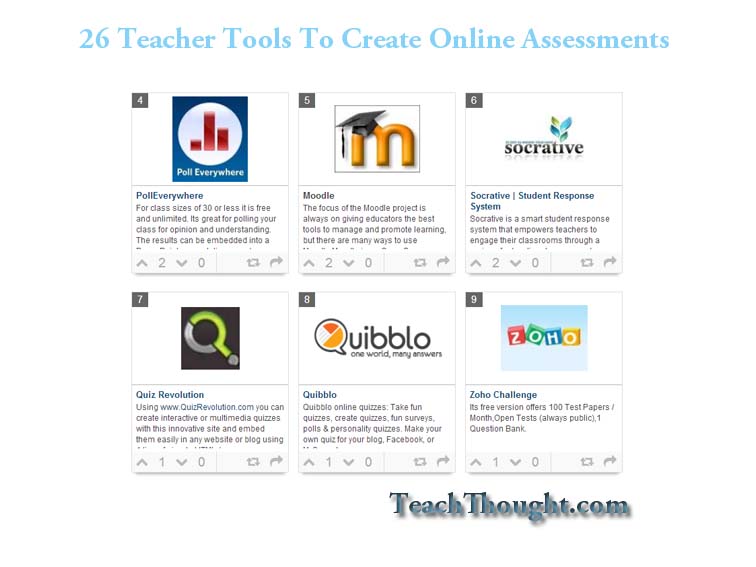 You teach, which means you need to know what students do and don't understand.
Which means you need to assess.
You teach in the 21st century, which means you use the internet and digital tools to plan, share, and curate learning.
This means online assessments could be a boon to your teaching, whether for blended learning, a flipped classroom, eLearning, to better communicate learning progress to parents, or for students to track their own mastery.
So then one or two of the 26 teacher tools to create online assessments by Classroomaid Chuang may prove useful to you, yes?