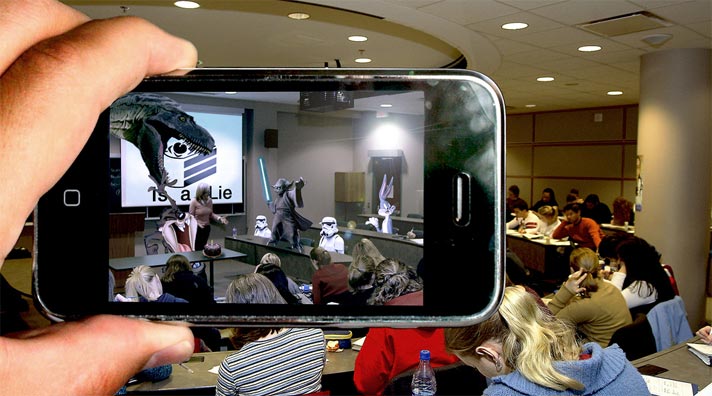 by edshelf: Reviews & recommendations of tools for education
Augmented Reality (AR) is a growing field of technology where real life is modified and enhanced by computer-generated sights and sounds. The most common use of AR can be seen through mobile apps. Point your device's camera at something that the app recognizes, and it will generate a 3D animation or video superimposed over whatever is on your camera's screen. The effect makes the computer-generated item appear like it's really there.
Want to see how it works? Here is a video from IKEA showing their AR app in action.
App developers are building AR apps for fun, educational, and commercial uses. Below is a collection of AR apps that you can use with your students. You can thank South Carolina math and engineering teacher Chris Beyerle for curating this hi-tech collection.
Which augmented reality apps do you use?
32 Augmented Reality Apps for the Classroom
Developer Description: Relive the daring NASA Apollo space missions in captivating detail and deepen your knowledge with an AR educational experience from the earth to the moon.
2.
Developer Description:
3.
Developer Description:
Image attribution flickr user turkletom