Note: above trailer has one example of mild language (that's in the original film). Preview and decide before sharing publicly.
Are you planning a book trailer for your students?
A "writer's antithesis" assignment where you have them take an existing movie and revise the tone to its exact opposite (as in the video above)?
Have them create and produce their own documentary or short film and share it on YouTube?
If so, the template below from designinspiration.net is worth a look.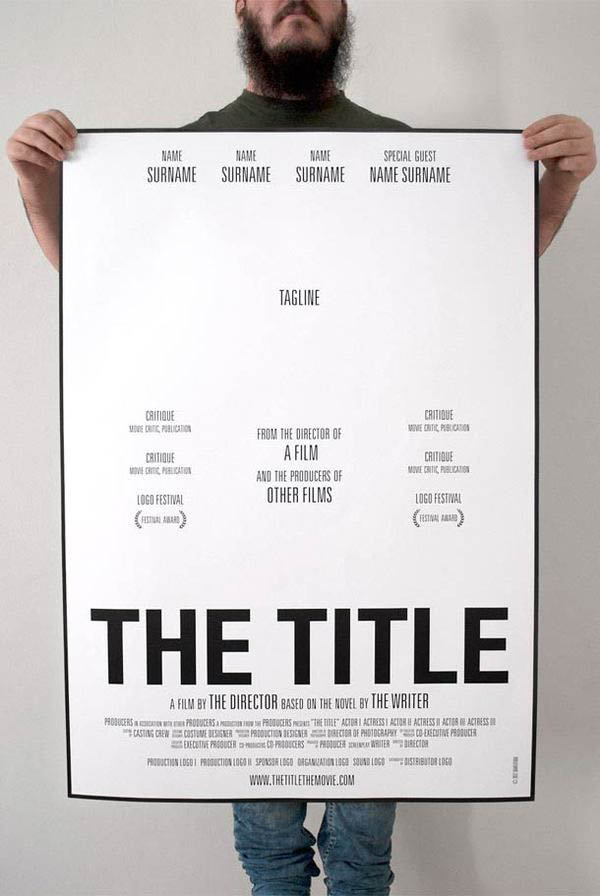 Making a movie poster in the classroom; How To Make A Movie Poster: A Template For Students