App of the day: Timeline Eons
Platform: iPad, iPhone, iPod Touch (iOS)
Price: $8.99 (there is an ad-supported free version)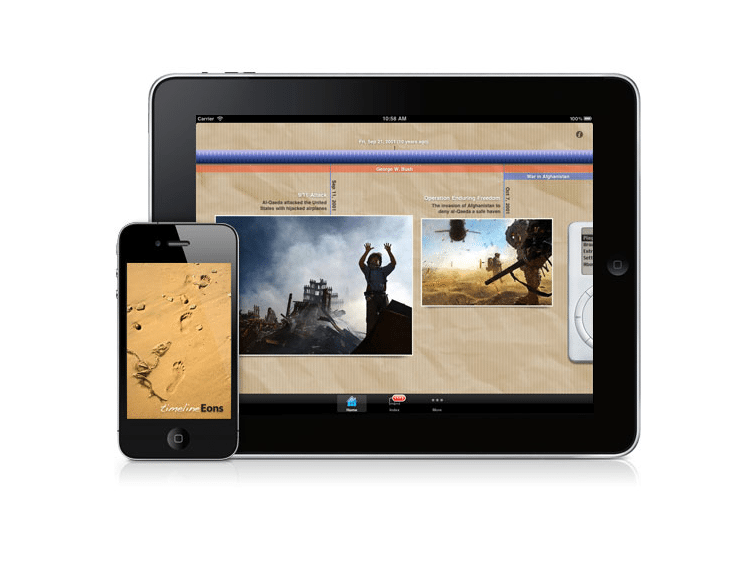 Key Features
Scrollable timeline thousands of times longer than the Earth's circumference.
• Editable time range that can span trillions of years into both the past and the future.
• Zoomable timeline that can display dates and times down to a fraction of a second.
• Extensive and wide-ranging events from the Big Bang and evolution, to historical events and future projections.
• Concise and fun facts with links to additional external resources.
• Includes Natural History, World History, U.S. History, Science & Technology, Art & Architecture, and Sports.
• Supports multiple timelines, editable backgrounds, resizable text, etc.
• Simple yet powerful user interface that includes scrolling, zooming, indexes, and bookmarks.
• Optional Today in History to discover what happened on the same calendar day.
More info: Timeline Eons