6 Alternatives To Bloom's Taxonomy For Teachers
by TeachThought Staff
At the end of the day, teaching is about learning and learning is about understanding.
And as technology evolves to empower more diverse and flexible assessments forms, constantly improving our sense of what understanding looks like–during mobile learning, during project-based learning, and in a flipped classroom–can not only improve learning outcomes but just might be the secret to providing personalized learning for every learner.
This content begs the question: why does one need alternatives to the established and entrenched Bloom's? Because Bloom's isn't meant to be the alpha and the omega of framing instruction, learning, and assessment. Benjamin Bloom's taxonomy does a brilliant job of offering 'verbs' in categories that impose a helpful cognitive framework for planning learning experiences, but it neglects important ideas, such as self-knowledge that UbD places at the pinnacle of understanding, or the idea of moving from incompetence to competence that the SOLO taxonomy offers.
So with apologies to Bloom (whose work we love), we have gathered six alternatives to his legendary, world-beating taxonomy, from the TeachThought Learning Taxonomy, to work from Marzano to Fink, to Understanding by Design.
6 Alternatives To Bloom's Taxonomy For Teachers
1. The TeachThought Learning Taxonomy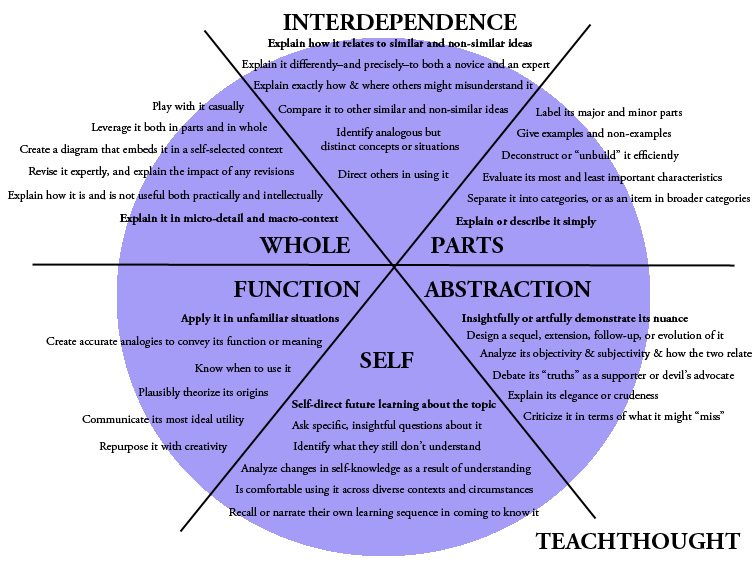 2. UbD's Six Facets Of Understanding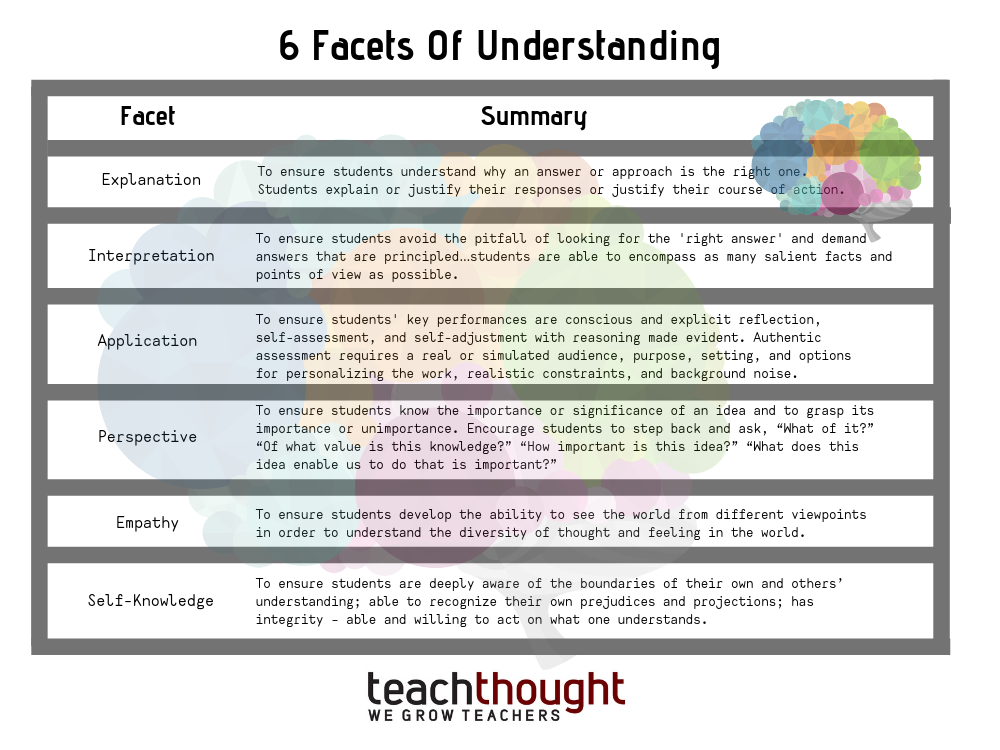 3. Marzano & Kendall/Taxonomy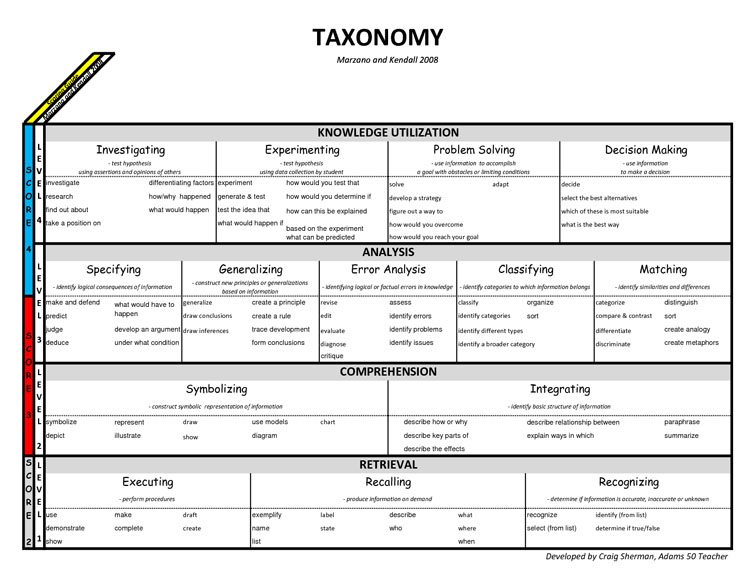 4. The Taxonomy Of Significant Learning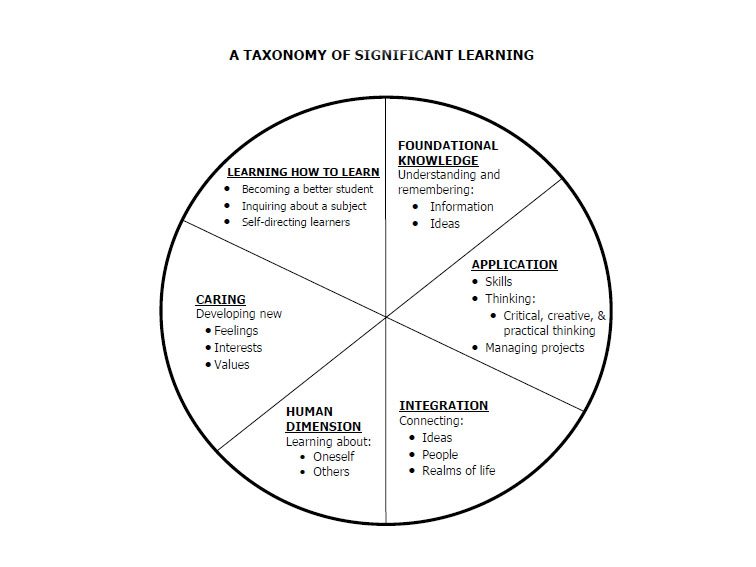 5. Danielson's Depth Of Knowledge Framework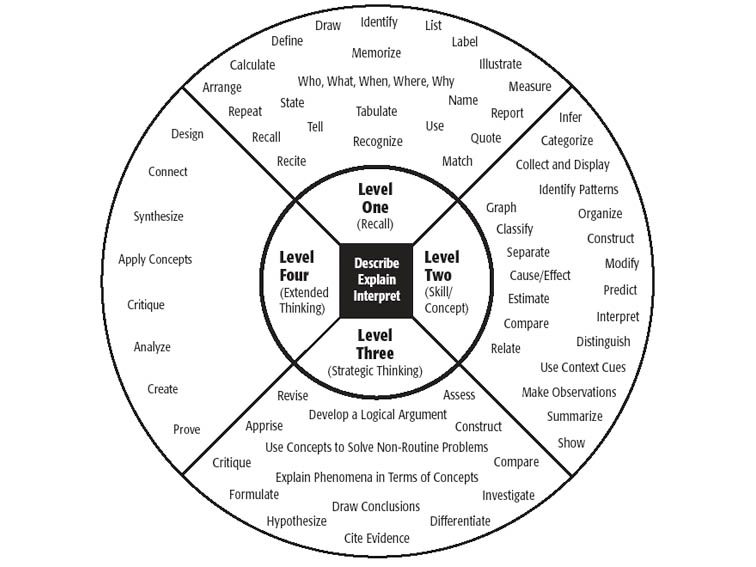 6. The SOLO Taxonomy